Welcome!
The Modern Travelers is a luxury travel blog focused on fabulous food,
beautiful hotels and adventure. We believe healthy living mixed with a little
decadence is good for the soul. Our detailed reviews will help you decide
where to stay, where to eat and what to do.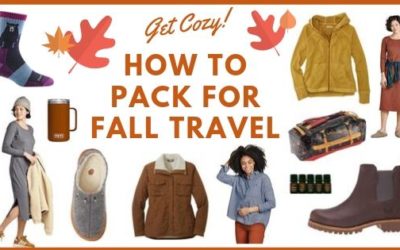 Happy Fall Ya'll! Summer was nice, but I'm always happy to see Autumn. Fitzgerald said that the world was reborn again in Autumn and I totally get that. The air is crisp, my house smells like chai with extra spice and I just get a spring in my step. Packing for fall...
read more