It's that time guys! Need some fabulous gift ideas for your holiday shopping? Below you will find holiday gift ideas for everyone on your list. Here are some of my favorite gifts for travelers, fishing gifts, gifts for hikers, skiing gifts, biking gifts, foodie gifts, outdoors gifts, comfort gifts…you name it, I think we got it covered here.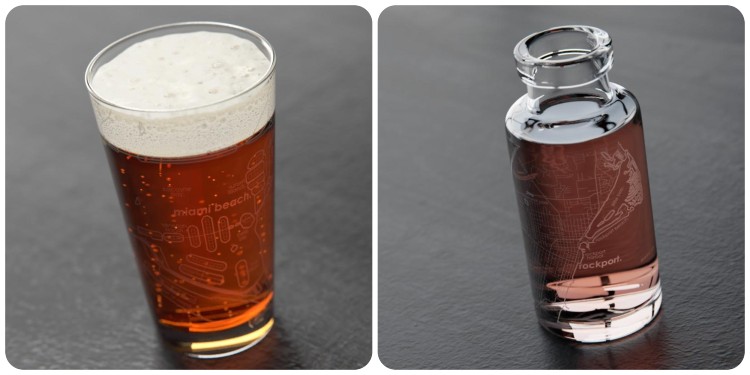 Well Told
We all like gifts that have meaning, right? Even better if they are meaningful and useful. That is what these Well Told gifts are–functional art with meaning. Check out this cool pint glass that shows off an engraved map of whatever city you want. I'm crazy about this decanter that can also be used as a vase. These are really nice in person and come in quality packaging that makes a great presentation. Give them a map pint glass with the city where you shared an awesome trip together, or give them a decanter with their home town, you have as many options as you can dream up.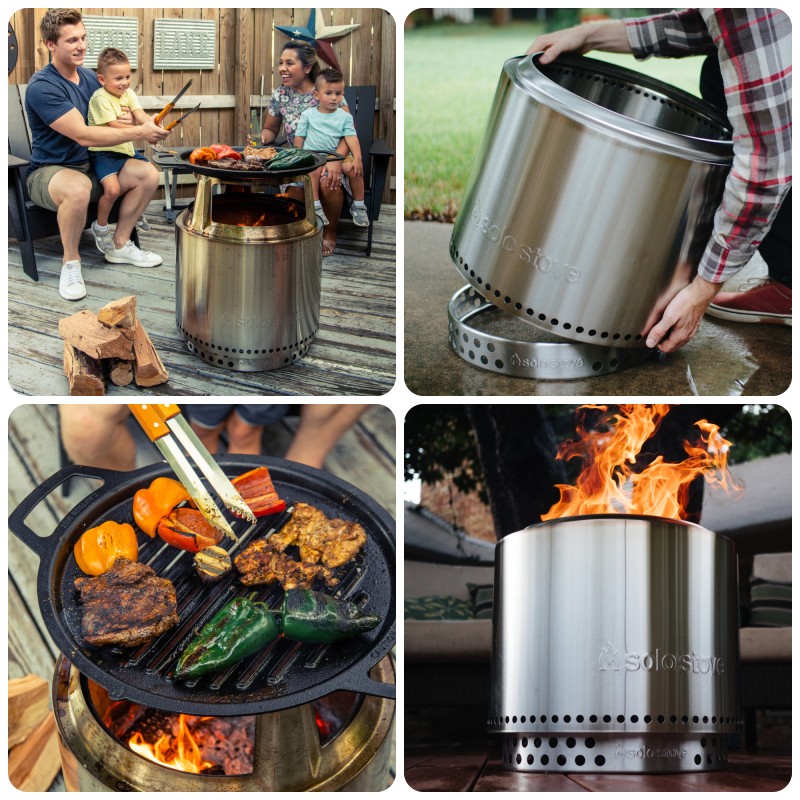 Solo Stove
A Solo Stove Bonfire would the be the ultimate Santa Claus gift, but  if the person already has one, or you just want to make it even better, add some accessories like this Stand which protects surfaces and gives it a sleeker look. If you don't know about Solo Stove fire pits–they are smokeless and made of stainless steel so they are both extremely aesthetically pleasing and also practical for backyard use. They look beautiful on your deck or patio and they won't annoy the neighbors with billowing smoke. You can turn the bonfire into a grill by adding this cast iron Grill Top and Hub. These are hefty, substantial additions that save you from having to buy a separate grill–though the Solo Stove Modern Grill is spectacular. Both the grill and the Grill Top will infuse your food with flavor that is only possible with an open flame.


Corkcicle Holiday Mugs
One of my favorite things for the holidays this year is Corkcicles fabulous insulated mugs with gorgeous Christmassy designs. Look at these! Aren't they great. They are even more awesome in person and they scream holiday spirit. Besides that, who doesn't need an insulated mug or tumbler? Corkcicle has a bazillion designs and vessels to chose from, but no other insulated mug company that I know of offers holiday specific mugs–they are so festive. I recommend the Holiday Tumbler and/or the Fair Isle Mug both guaranteed to brighten up your road trip or work commute with loads of Christmas cheer.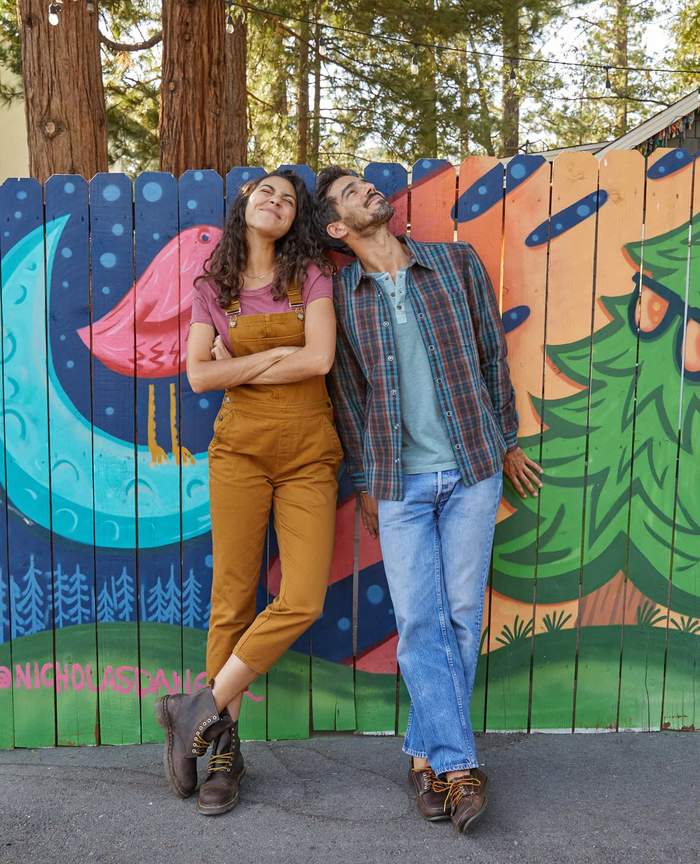 Toad&Co
Ya'll know Toad&Co is my favorite clothing company. I love their organic materials, fun color pallets and travel friendly designs. Their clothes are extremely comfortable, durable, and mix and match wonderfully. They make a great gift for men and women. Check out these Huron Overalls. They are soft, and heavy enough for winter, but light enough for summer–just right. They come in different colors, but I'm really liking the rich spiciness of Husk.

Next up is a wardrobe basic must have–the Piru Henley. I'm hoping to snag a couple more colors this Cyber Monday. This top looks fabulous with the overalls and some low boots like the Kodiaks below in this gift guide. Last but not least are these Karuna Wide Leg Cords. I'm loving all the ankle length options Toad is offering right now. These are soft and have a nice winter weight and are not too thick for fall and spring. You really can't go wrong with Toad, great gifts for both men and women..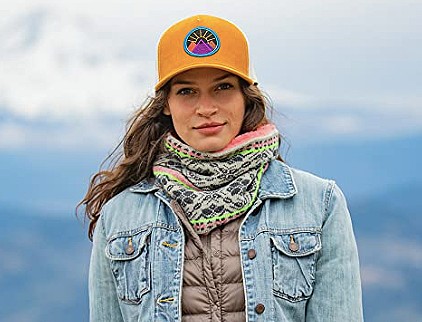 Pistil Winter Accessories
If you don't know about Pistil Designs accessories, trust me you will love them. I've tried multiple designs and every single one was awesome from hats to scarves to hand warmers.They are all so thoughtfully created with beautiful patterns and high quality materials. Anything they offer would make a wonderful gift for both men and women of all ages, you really can't go wrong. Just be sure to order something for yourself too because when you see how awesome their stuff is, you might be tempted to keep it for yourself.

This Alta Neck Warmer is so sweet and comforting with cotton candy pink fur on the inside that feels great against your neck. The Viva Trucker has the perfect shape and comes in wonderful colors–Pistil's truckers are my favorite out there. For a more wintery hat, look at this classic Fair Isle Powder Beanie. Isn't that cute? It's also cozy warm and has a band of fleece for extra comfort. And last but not least, the Mattea Scarf far exceeded my expectations with it's huge, almost shawl worthy size, butter softness and gorgeous southwestern design. Can't recommend this brand highly enough–go get some and fall in love.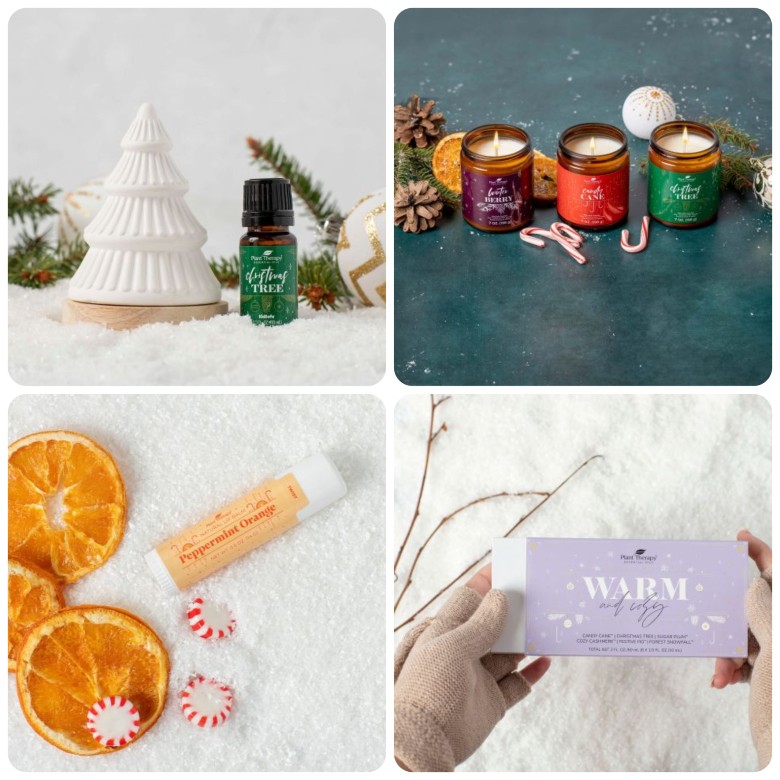 Plant Therapy Holiday Blends
Want to give the gift of someones' house smelling like Christmas? Check out Plant Therapy's Holiday Essential Oil Blends. I especially love the little ceramic tree that is adorable decor AND a diffuser to fill the air with Plant Therapy's various blends. They have soy candles, lip balm and a wide variety of holiday season fragranced home and body products made with essential oils–not synthetic which I so wish everyone would use. These make great hostess gifts, teenager gifts, and all around please-everyone gifts.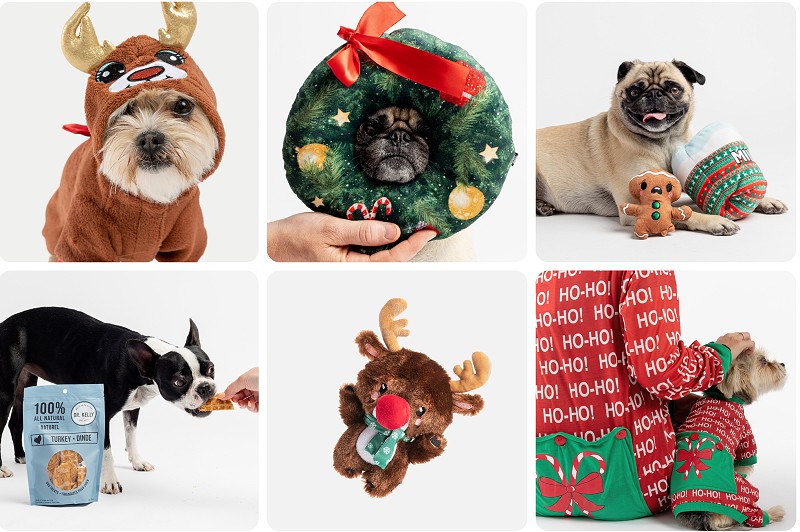 Silver Paws
We can't leave our furry friends out for the holidays, now can we? I have just discovered the most awesome website for dogs–Silver Paw (and there's a 10% off coupon code for you below!). It has a wide variety of dog models, each item has live videos of dogs wearing their clothes and playing with their toys, and every little detail is extremely thought out. They have an entire line of Christmas toys for dogs and matching pajamas so you and your dog can wear the same thing. vet created natural dog treats make great stocking stuffers.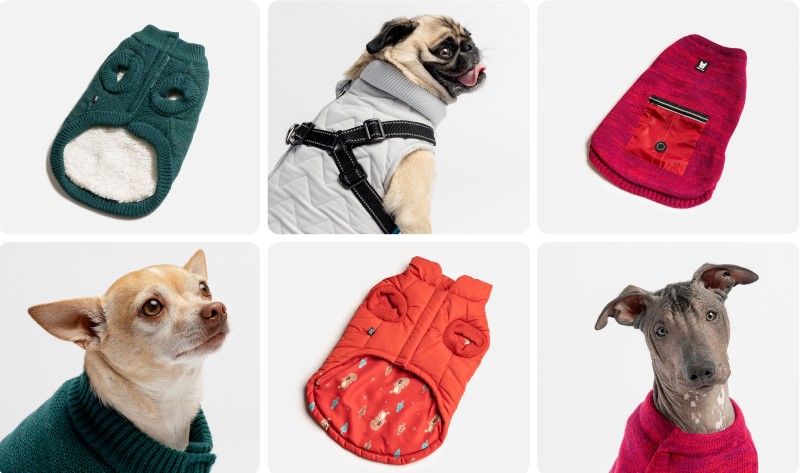 The clothes my dog tried were all very well made. We liked the built in harness and cozy fleece lining in this jacket (the one the Pug is wearing above) and the festive bright red space dyed Mia Sweater (shown above on the cute hairless guy). The James Sweater has uber plush sherpa lining (worn on the chihuahua) and the cute little down coat–The Woody Jacket with squirrel patterned lining ended up being my dog's favorite. And how about these Booties to keep your dogs feet warm in snow and cool on hot pavement in the summer? Everything comes in a major cute gift worthy box–the kind you save because it's too nice to throw out and makes great storage for all your dog stuff! Use the code MODTRAV10 for 10% off your order!

Kodiak Takia Boots
I discovered Kodiak last year when I fell in love with their Peyto Chelsea Boots (they're still available so check them out!). This year I'm mad about the Takla Boot. These are so comfortable and stylish! That chunky sole provides great shock absorption and comfort. They are modern and versatile and look great with everything from jeans to dresses to leggings and overalls. I enjoy wearing them so much I think they'd make a great gift. They are true to size.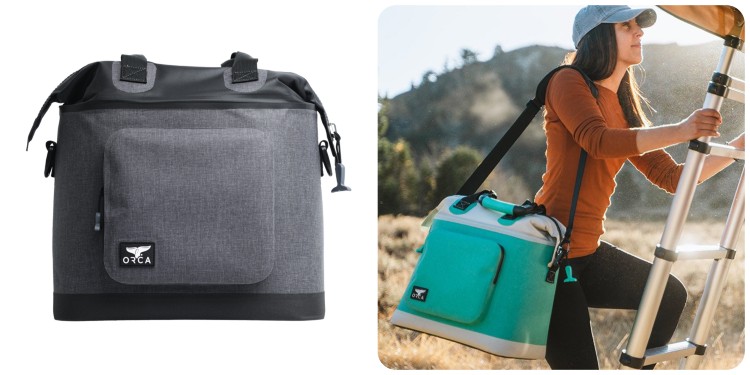 Orca Walker Tote
How about a high end cooler tote? This Orca Walker Tote screams quality and keeps things cold for 24 hours and has capacity for 18 cans, 20lbs of ice, or several bottles of wine. This is a great gift for outdoorsy types, fishermen and women, campers and people that like to go to festivals. I think it would be fun to fill it with picnic foods so they are all set for their first adventure.


Costa Sunglasses
A pair of nice sunglasses makes an awesome gift for both men and women. Once you wear a pair of Costas you won't want to wear cheap sunglasses again. These South Point shades are great looking but they are particularly nice to keep your eyes from getting tired from glare, especially if you're around water. They are a great gift for men or women and are super flattering on the face. If you want to make it an even better gift, include the Costa Cleaning Kit which comes with a little zip pouch perfect for slipping in your bag or glove box. This makes a great stocking stuffer, they both do!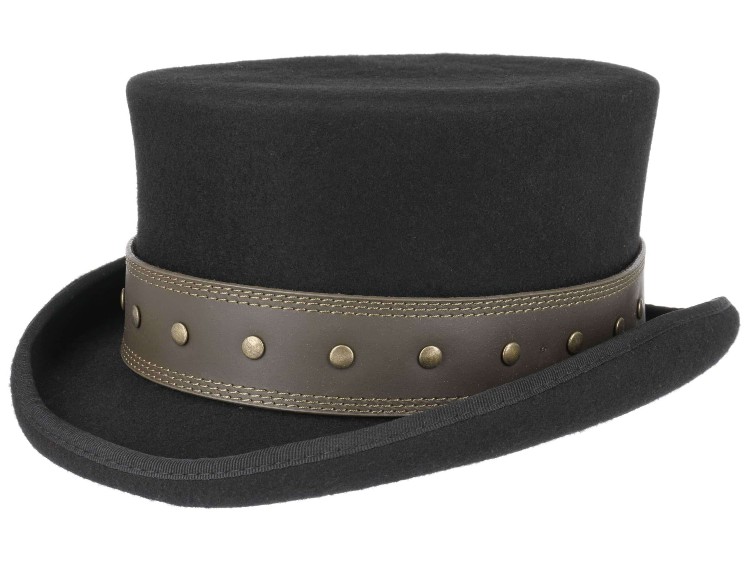 Connor Hats Rocky Road
I usually lean a little western with my Connor Hats selections, but this year I'm going Steam Punk. Check out this Rocky Road Steam Punk Hat. Isn't it fun? The photo does not do it justice–it's richer in person. A little bit Russel Crowe in 3:19 to Yuma, a little bit Mad Hatter. They have one with clock gears on the side which would be perfect for New Years parties! Connor Hats makes the very best hats out there in my opinion–they are eco friendly and use organic materials, AND they are affordable. I've seen $600 hats that don't appear any better than a $90 Conner hat and this company goes out of its way to be environmentally responsible, and not just for marketing. They offer hats of all varieties and something for everyone. Hats come packaged well, all you'd have to do is add the gift wrapping. Check them out HERE.

Gregory Nano
Gregory makes some of the best packs out there and they have a huge variety making for a great gift idea. Lately I'm loving the Nanos. They come in several colors but I'm partial to the sleek camo pattern. I use small packs the way some women use purses. They just work for me and they are awesome for travel when you need a day pack or personal item carryon. The Nano 14 is the smallest in the collection and I was enjoying it until my son nabbed it from me. Great gift for men, women and teens!

Eddie Bauer
If you want to give the gift of cozy comfort, check out Eddie Bauer's Quest Plush Full Zip Hoodie. This is so cozy and soft I didn't want to take it off when I first tried it. I really hope EB brings this back every year in new colors! These Guide Pants are a great year round pant which are perfect for travel and adventure, but also daily activities. A secret zip pocket keeps my id and credit card secure. These figure flattering pants come in different colors, but I'm loving the camo. Both pieces run true to size for me, I sized up for the jacket to have a loose fit.


Acorn Slippers
You can't go wrong with Acorn slippers and they make a great gift for men who already have everything. Especially Acorn's heavy duty slippers like the Fleece Lined Rambler or the Digby. Both have rubber soles with arch support so can wear them to the mailbox. The Ramblers are beefier–I wish they would make a women's version I like them so much! But they do have a new women's slipper I'm loving–the Recycled Ela Booties. Booties are warmer than slides (though I love both) and these eco friendly slippers are so cute and comfortable.


Kiziks
If you know someone who takes their shoes off by but heels (hello me), these Kiziks are actually made for that. They are hands free to slip on and off! Isn't at a cool idea? So you won't wreck your shoes by kicking them off and they slip right on like slides. This is a great innovation! They come in both men's and women's. I tired the Athens and love them. This is one of those great for everyone gifts they probably never thought of for themselves. Size runs true.


Seal Line Boundary Pack
Are you looking for fishing gifts? Or gifts for paddlers? Seal Line's Boundary Pack is a great gift idea for people that like to go fishing, kayaking, boating or any activity requiring keeping your gear dry. It's been updated to have more comfortable padded straps which are also detatchable. This versatile pack comes in multiple color and size options–I really like the bright red or yellow because it's easy to spot. Seal Line makes a huge variety of high quality dry bags with any size or configuration you can think of.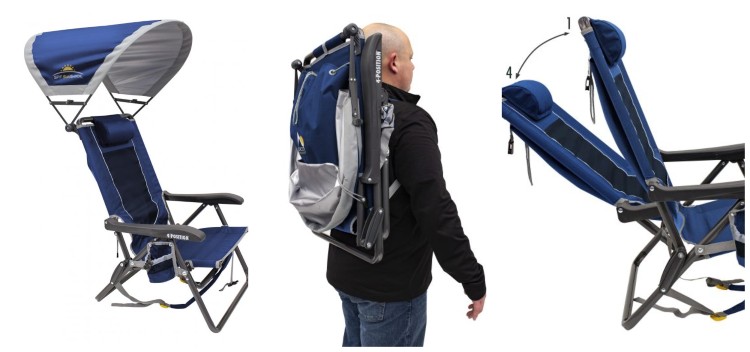 GCI Outdoors
This GCI Outdoors Sunshade Backpack Event Chair is sure to please. Have you ever tried a GCI Outdoors chair? They make the best high quality chairs in a huge variety to accommodate all your different activities and needs. This chair folds up easily to take with you to outdoor concerts, parks, picnics, and car camping.
Seriously, this is one of the nicest backpack chairs I've ever seen. It has the sunshade that you can have up or down which is awesome, an adjustable reclining feature and drink holder, but you know what else it has? A neck pillow!! This is amazing. GCI really thought this out–they must have asked people what their dream chair was and then made it.



PackTowl Ultralite Beach Towel
Another great gift idea for water people is this PackTowl Ultralite Beach Towel. It's feather light and easy to throw in your bag for an impromptu beach or lake swim. It would be an appropriate fishing gift or paddling gift as well. They come in fun colors and designs and multiple sizes, so you could gift a smaller towel or even a whole set! It's the thing they didn't know they needed until they see it.


Gravity Weighted Blanket
Speaking of things we didn't know we needed—how about ways to mitigate anxiety? Weighted Blankets have been proven to help people with anxiety–whatever is causing it–and insomnia. Gravity Weighted Blankets are available in 15lb, 20lb, and 25lb weights, you can customize the heft and the color. This is a great looking blanket and the cover comes off so you can wash it.


Gravity also makes weighted eye masks that can be heated or cooled. These are great for cold & flu season, migraines and even for meditating. They make a great stocking stuffer.

Outdoor Research Coldfront Down Hoodie
Flattering on any body type, Outdoor Research's Coldfront Down Hoodie is super cozy and substantial. It has wonderful lines–I like that little detail in the back that shows you have a waist. OR seems to be expanding their clothing for people that are not necessarily athletes but want OR's technical function in addition to a great look. It's a wonderful direction! I find the sizing on this coat to be generous. I like a lose fit and wear an 8/10 normally. In this coat I'm wearing large, but could have probably gone to a medium. I'm reaching for it all the time, it may be my favorite OR thing yet, apart from the Wilson Jacket (The Chore Jacket looks a lot like it) that I went crazy for a couple years ago and wear all the time.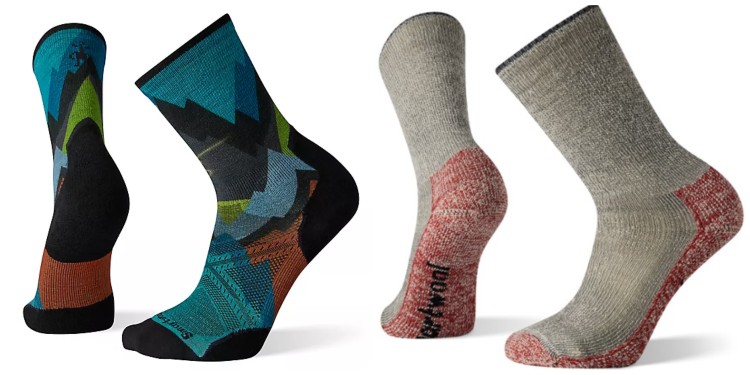 Smartwool Socks
Socks are a great stocking stuffer gift, and great for men. Something with a cool print like these Run Mountain Print Crews or something more beefy and utilitarian like these cozy, perfect for winter Mountaineer Classic Edition Maximum Cushion Crews. One fun pair and one more utilitarian pair and you're good to go!

LifeHandle Hands Free Dog Leash
Lifehandle's Hands Free Dog Leash System allows you to have a more comfortable hands free experience with your dog by distributing the pull across your core. It also has some elastic to provide shock absorption so if the dog pulls it won't pull you. It's highly adjustable and has reflectors to help keep you visible in low light.

Kelty Bestie Blanket
Kelty's Bestie Blankets are a great gift for pretty much anyone. Not to big, not too small, they are perfect for one person. These budget friendly personal blankets come in several colors and in a stuff sack for portability. Use it around the bonfire, outdoor concerts and festivals, backyard movie watching, camping…the possibilities are endless.




Klean Kanteen
Insulated bottles make excellent stocking stuffers. Klean Kanteen's Insulated TKWide 32 oz with Twist Cap keeps drinks cold for 75 hours and offers a wide variety of leak proof cap options. These make great stocking stuffers for just about anyone.
Turtlefur Beanies
If you like some sparkle for the holidays check out Turtlefur's Glameratti Pom Beanie which reminds me of the way the snow glitters. Another fun one is the Kitty Faux Fur Pom Beanie. Turtlefur makes quality winter accessories for everyone in the family that would make great gifts and stocking stuffers.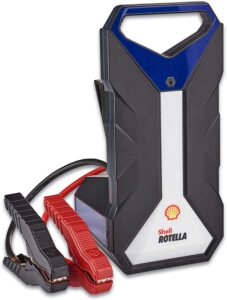 Shell Portable Lithium Jump Starter 
For the road tripper, how about a portable jumpstarted? This Shell Lithium Jump Starter will start your car and charge all your devices. It's capable of charging a dead battery on most vehicles (check the specs). It's a great winter gift for anyone with a car.


Friendsheep Dryer Balls
This is another gift that's practical but it doesn't feel practical because it's so cute–Friendsheep Dryer Balls. These organic wool dryer balls eliminate the need for toxic dryer sheets (aka the devil) because they limit static and you can put a few drops of essential oils to get whatever scent you want dispersed through your clothes. They are eco friendly and decrease the time your clothes need in the dryer! They also make doing laundry more cheerful and fun. You can get specific designs or mix and match. I think they would be adorable stocking stuffers.


NiteIze Steelie
I've recently tried several car mounts for my phone lately and I'm loving the NiteIze Steelie SQUEEZE. The new models with the Squeeze clamp are so much better in my opinion than putting the magnet directly on your phone. This accommodates multiple phones of differing sizes and you don't have to have the magnet attached to your phone. the Vent Kit is probably my favorite because you can take it with you traveling and use it in rental cars, but I also like the Dash Kit. I'm also liking their FlipOut which has a much lower profile than the Pop Socket I've been using.


Camp Chef
Camp Chef anything–literally every single thing I've ever tried from Camp Chef has been awesome but right now I'm especially fond of the three burner Pro 90X. I talked about it this summer and have used it a bunch since then. You need this for your camp trips and you need it for your back yard. Its ability to mix and match attachments to cook up anything you can think of (pizza, bbq, pancakes…) makes it practical and so fun! It would be a great Santa Claus gift for your outdoorsy foodie.


SnoShark
SnoShark takes car snow removal to a whole new level. Look at that blade–you can get all the snow off your car very quickly with this. The snow scraper I've been using for years is laughable–not much better than a credit card, but I never had to deal with much snow with any regularity. This is really nice for people who don't have garages and live in snow country. I love the way the SnoShark comes in an attractive case to keep it tidy in your vehicle. It's a great wintertime gift, especially for road trippers.


Books!
Last but never least–books. They make great last minute gifts, great hostess gifts, great for everyone gifts. Check out my friend Mara's new book. Exploring Me: A Guided Journal for Self-Discovery and Creative Expression is a unique combination of guided journal and coloring book that encourages self-discovery as it sparks your creativity. As a guided journal, it takes you on a journey via thought-provoking writing prompts to expand your self-understanding and explore your perspectives. Beautiful illustrations to color help you connect with your inner child as you relax and have fun. Why just have a guided journal when you can have a coloring book too?!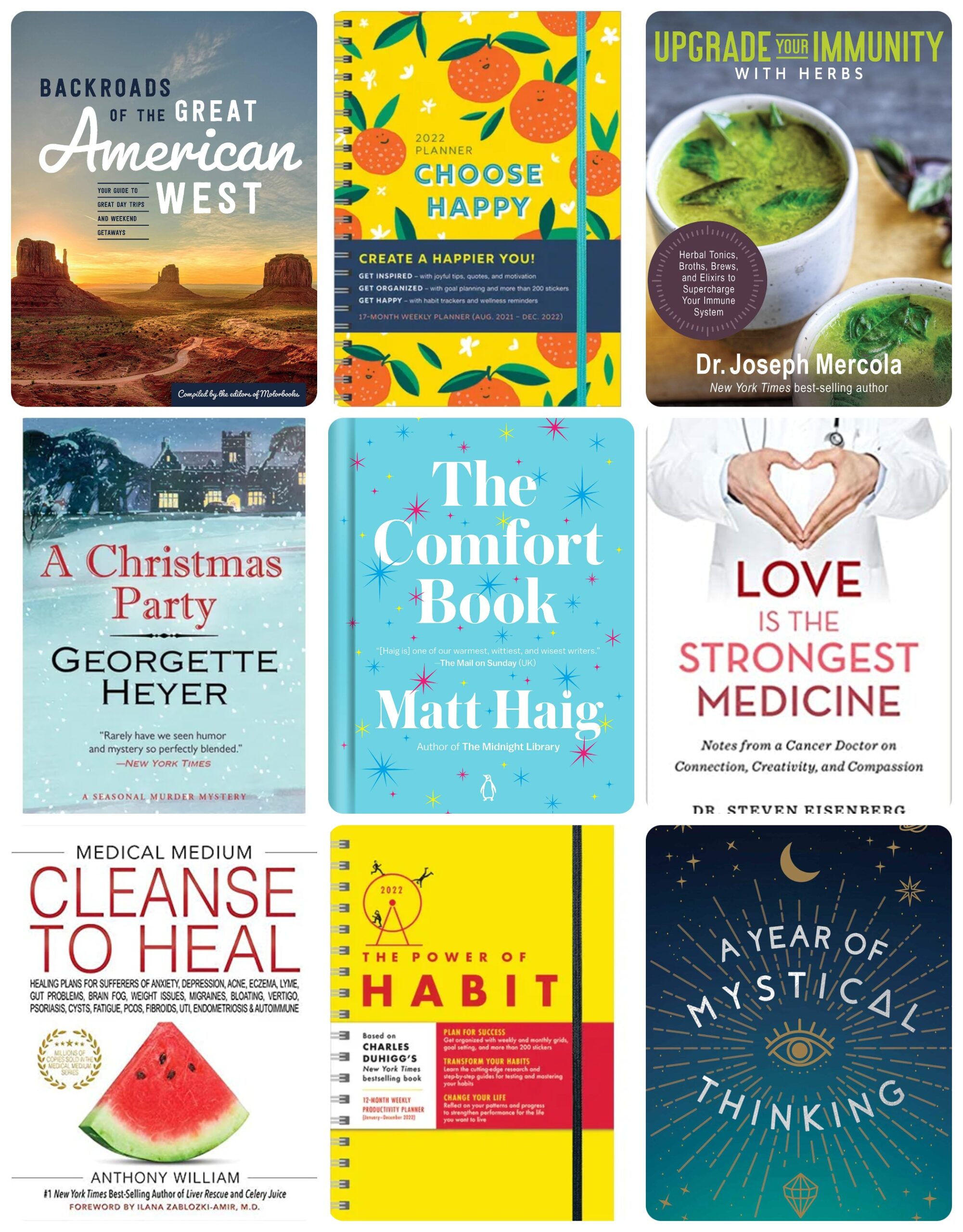 Find out ways to beef up your immune system with Dr. Mercola's Upgrade Your Immunity, seek comfort in The Comfort Book, Get a little woo with A year of Mystical Thinking (January is around the corner and the perfect time to start), more woo And health with Medical Medium's Cleanse to Heal (there's actually solid stuff in here). Create and track your progress with new habits in the new year with The Power of Habit planner, or focus on your happiness with the Choose Happy planner (there are some fun stickers that go with these planners that would be great to add as well. Backroads of the American West is great for road trippers (pair with that battery charger above), Love is the Strongest Medicine for more health inspiration, and finally, by one of Nora Ephron's favorite writers A Christmas Party for some holiday fiction that's a blend of humor and thriller.