Are you as happy as I am to get out there on two wheels? There's nothing like those first few spring bike rides, and look what I got to ride, this dreamy Brilliant Bicycle Company Mayfair Cruiser. This is one gorgeous bicycle. It's old school but quite modern at the same time.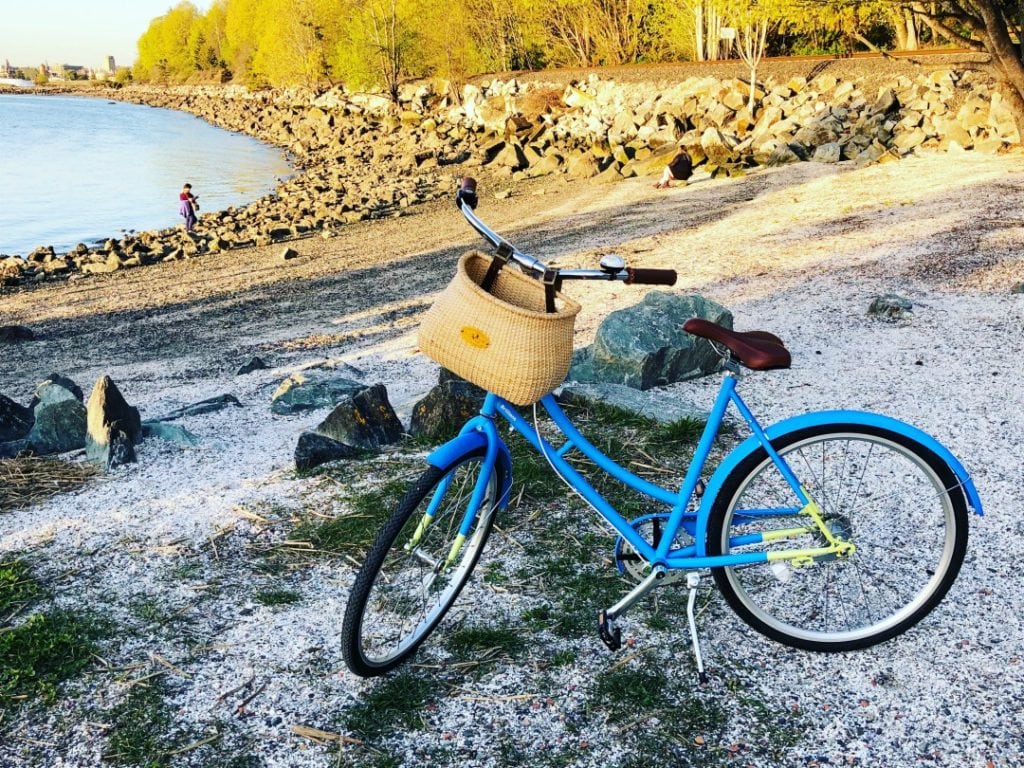 Coaster breaks and three speeds keep it simple. I love what Brilliant Bicycle says on their website about not really needing a ton of gears unless you are training for the Tour de France. My sentiments exactly. I live in a hilly area, so it's always recommended to me to get the most gears possible, but it really doesn't matter in my experience, anything short of an e-bike and the hills are hard, period. I'd rather have less to fool with and less to go wrong. Less is more. No muss, no fuss.
Brilliant's whole philosophy sits right with me. Bikes don't need to be complicated. But they do need to be fun, at least for me. Riding a bike is joyful, and that's why I do it. That and for transportation. You'll never see me in spandex, I ride in my regular clothes with a smile on my face. I don't even think of it as exercise it's so fun, it makes me feel like a kid.
The Brilliant Bicycle Company Mayfair Cruiser is kind of like the bikes we had as kids. Remember when there were no handle brakes? They were just simple and intuitive. When you are used to hand brakes, it takes a couple minutes to adjust, but it's easy. There are three gears, and those are in the right hand grip. Shifting is seamless, the ride is smooth. And I love cruisers because I like sitting upright and not being hunched over as well as the step-through feature. It's so comfortable I don't really want to ride the other styles as much anymore.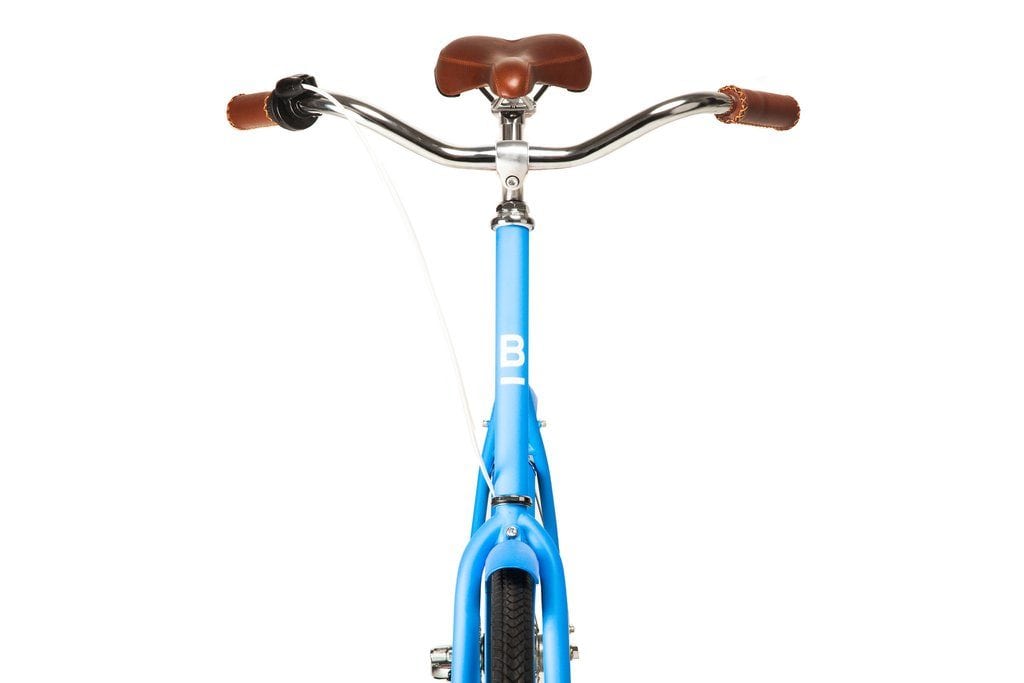 This bike really lends itself to a basket. This one is the Nantucket Lightship. I love to pack a picnic and stay out all afternoon, or ride to the Farmers' Market and grab some fresh produce, maybe stop on the way home and eat some peaches at the park. That's the kind of thing the Mayfair is for, beautiful days, happy rides.
The Brilliant Bicycle Company Mayfair Cruiser comes in different colors, but for me, you can't beat this beautiful blue. It's a matte finish, with contrasting yellow highlights. It's a great looking, eye-catching bike.
Like all other Brilliant bikes, the Mayfair is hand made. They ship directly to the consumer so it keeps the price down, therefore it's a quality bike but still affordable. Look how pretty the turquoise box is! Why don't more companies have a lovely presentation like this? It is like receiving a present, it's an event.
Assembly is simple too. I don't think it would be possible to have more clear directions. It says a lot to me about this company that they took the time to put together a video with meticulous, easy to follow instructions. Brilliant does recommend taking it to a shop to have assembled if you are at all unsure. I did it by myself, step by step, following the video. It was actually fun to put together, and there isn't much to it at all. If you are a person who appreciates simplicity, quality, a comfortable ride and beautiful design, you would probably love this bicycle. Find the Brilliant Bicycle Company Mayfair Cruiser HERE.*Disclosure: Affiliate links below. As an Amazon Associate I earn from qualifying purchases at no extra cost to you, if you purchase via one of these links, thank you, this helps keep my website running!