Here we go guys! It's that time again, we are about to hit a new decade, let's have a kick ass Christmas. I love the holidays, and I love finding the just-right gift for my loved ones, opting for quality over quantity. Here is the Ultimate Holiday Gift Guide for Travelers, aka my top picks for high quality fabulous gifts for men and women. *Disclosure: Affiliate links below. As an Amazon Associate I earn from qualifying purchases at no extra cost to you, if you purchase via one of these links, thank you, this helps keep my website running! 
Toad&Co Blue Spruce
You guys know Toad&Co is my favorite clothing company. I love their soft, organic fabrics and travel friendly styles. Check out this new color, Blue Spruce. It's a beautiful green-blue and I love it for Christmas presents. Blue Spruce! How Christmassy!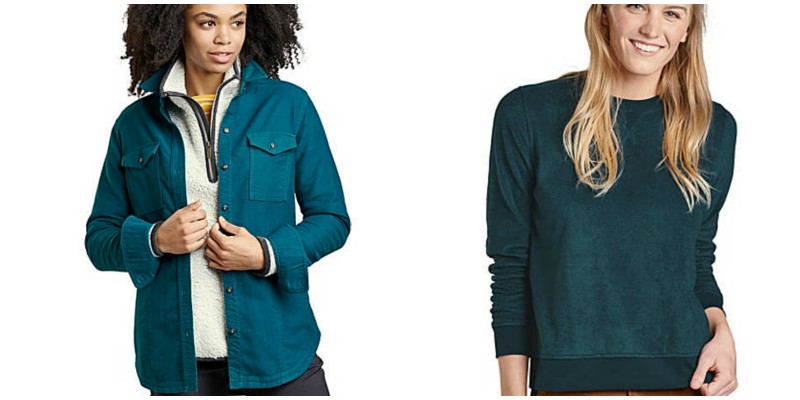 This Morrison Shirt Jacket is a cuddly, soft organic cotton comfort shirt is an instant favorite. It's kind of like a jacket with thicker fabric, but wears well solo as a shirt. It has side pockets, pockets on the front and metal buttons. Everything is ultra high quality, this shirt will last. Toad&Co makes a men's version of this awesome Morrison shirt too.
The Cashmoore Retro Crew also comes in Blue Spruce. It's soft and cozy. If you missed my Toad&Co picks for Fall, you should head over and grab some of those Toad&Co pieces because they are all mix and match and look fabulous together. The sweatshirt is an updated, cute, feminine sweatshirt with side slits and a boxy fit on the bottom perfect for those big holiday meals!

Darn Tough Tree, Hiker & Mountaineering Socks
I'm duplicating the tree socks I recommended for Fall because I can't resist this Blue Spruce theme and they match perfectly with the Toad&Co pieces. The other socks I love for winter are the Mountaineering Extra Cushion socks which are thick and warm and feel great under tall boots and the Hiker Boot Full Cushion which are also thick and cozy and perfect under shorter boots. You can never mess up gifting high quality socks and Darn Tough, in my opinion, are the best out there.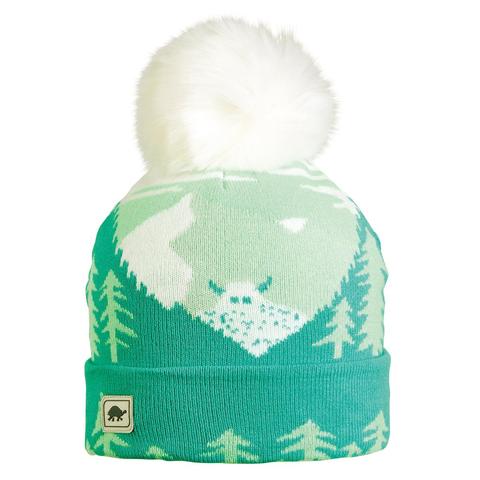 Turtlefur Peeking Yeti Pom Beanie
I'm a sucker for a Yeti. They're so cute! And here are some more forest trees for you in this adorable Turtlefur Peeking Yeti Pom Beanie. I love the oversized snowball pom on the top! It's acrylic construction with a relaxed one-size-fits-all fit. Hats make a great gift because you don't really have to worry about sizing.

Juniper Ridge Organic Incense
Speaking of Christmasy trees, Juniper Ridge makes some wonderful Christmas Fir incense. Isn't this great for stocking stuffers? They also have an Incense Gift Set that comes in a beautiful, gift-worthy box that contains all their incense varieties. I especially love the Pinon and Cedar.
I haven't burned incense in years because it's usually too sweet and too perfumey for me. But Juniper Ridge's incense is wonderful. It smells like a campfire or fireplace and I love burning it in the morning while I sip my coffee and in the evening when I'm unwinding. It would make a lovely, unexpected gift. If you prefer not having smoke in the house, JR makes a Room Spray in their various scents.

Acorn Explorer Slipper-Shoes for Men
You can't go wrong with slippers, right? Acorn's new Explorer Shoes that double as slippers come in men's and women's sizing and are a great 2-in-one gift that everybody can use. There's a toggle to customize the fit, and they are treated with SmartDRI to help keep your feet dry should you get caught in rain.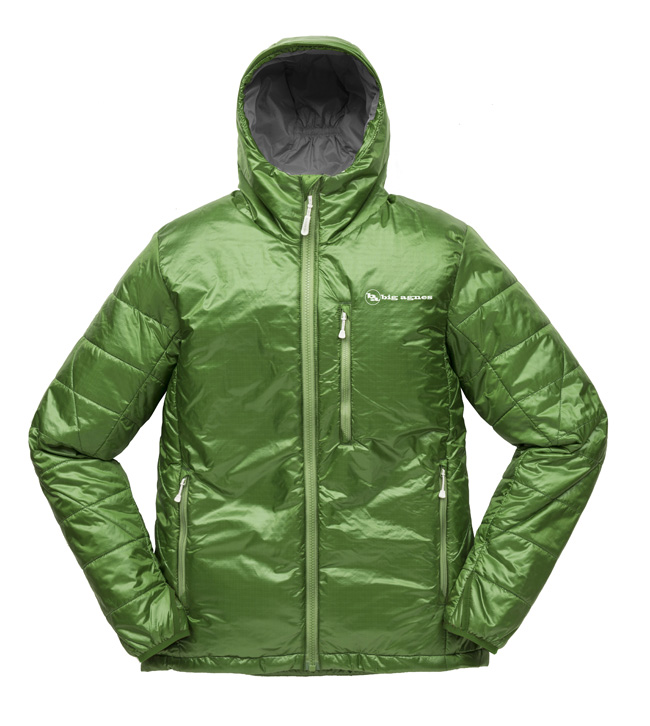 Men's Big Agnes Farnsworth
Okay, here's another idea that is the color of a tree–and it is beautiful in person! The pictures don't do it justice. This Pine-Asphalt Farnsworth Jacket by Big Agnes is a synthetic fill, light weight jacket perfect for travel. It packs down into its own chest pocket small enough to put in your daypack. The Farnsworth is an unassuming jacket that over delivers with high quality and high function. It makes a great layering piece for colder temps, with a fleece or wool base.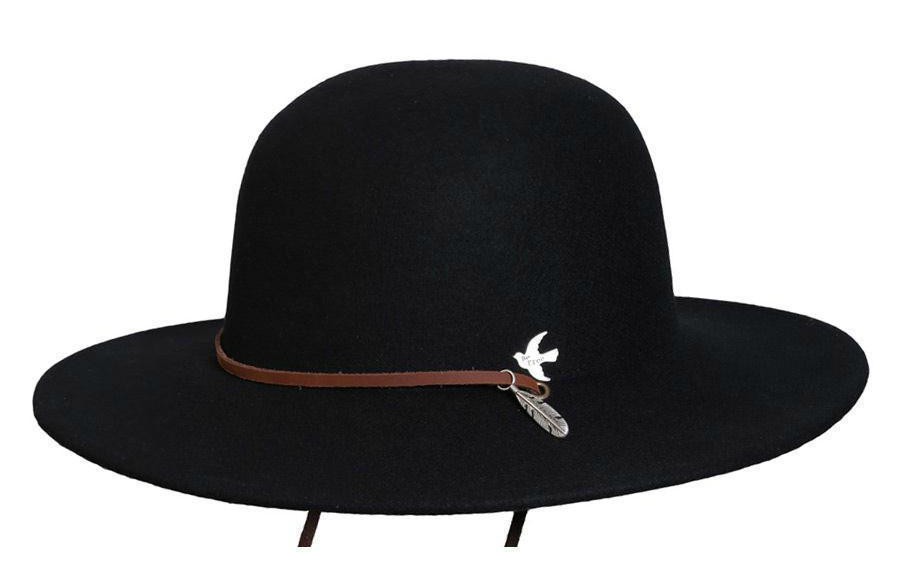 Conner Hats Bird & Feather
If you haven't discovered Conner Hats yet, prepare to be obsessed. Their hats are amazing! They are so well made you would think that they would be very expensive, but they aren't! They just look that way. They use organic and sustainable materials and their hats are versatile. They have a huge variety too, so there's no way you won't find a bunch you like for both men and women. This Bird & Feather hat is so unique, it would make a super thoughtful gift.
Look at those silver charms! I've never seen anything like that before, have you? I especially like this one for gifts because it's one size fits all, and they nailed the sizing. The chin cord is nice for keeping the had from blowing away while you're galloping through the meadow or walking on the beach.

Ariat Western Wear
That hat makes me feel a little western. You need something on this list for your cowgirls, and you know my go-to for boots is Ariat. Look at these beautiful Lovely Boots. They are dressier, I would not ride in these, but I'd wear them with skinny jeans and dresses. They are so cute! And though I prefer neutrals like black and brown, I had to show you Blue Grass because it is close to the blue spruce we talked about earlier. These are comfortable boots, a tiny bit higher than I am used to, but they work for me and I am super high-heel averse unless it's platform because I find heels uncomfortable. These give you a bit of that look without the discomfort.
The R.E.A.L. Rustic Shirt is cotton flannel and really reminds me of New Mexico. It's totally going with me on my next southwestern trip. This is a flannel and it's fitted. The buttons are detailed metal concho-ish buttons that add character to the shirt.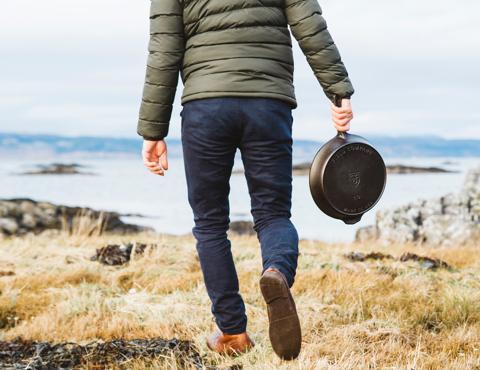 Field Skillet No. 6
OMG. I have been madly in love with Field's No. 8 Skillet now for a couple of years. Read my full review HERE. It's my favorite thing in my kitchen and I can't live without it. I just got my hands on the smaller No. 6 and I am jumping with joy! This is a no-fail gift for sure, for men or women. You can use it outdoors at the campsite and indoors in your kitchen. Field Skillets are just like your grandmother's and great grandmother's skillet that was non stick and reliable, and the longer you have it, the more attached you get. It's an amazing, meaningful gift that the recipient can pass down to their grand children. I can't say enough good things about these skillets, get one HERE via my affiliate link (at no extra cost to you).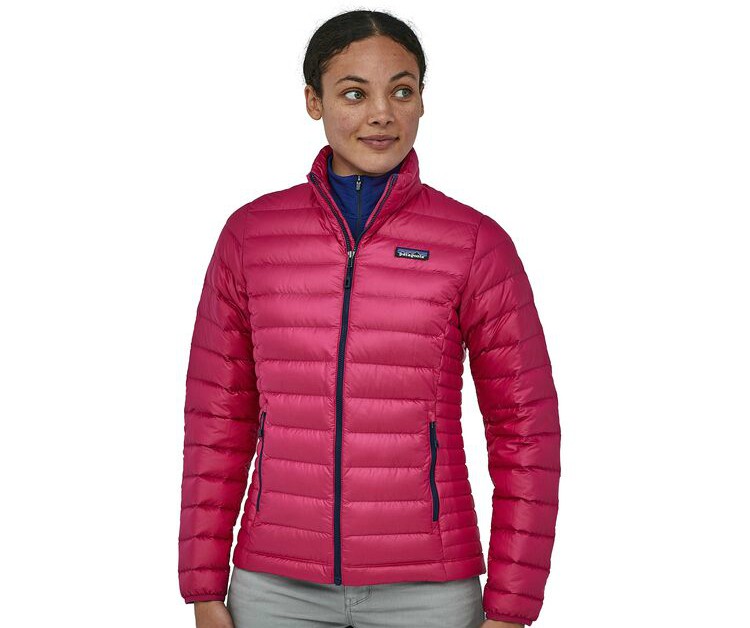 Patagonia Down Sweater Jacket
You can never go wrong with anything Patagonia. Their stuff is so sturdy they guarantee it for life, and they are also a company that works for the environment which is always nice to support. Check out this Down Sweater Jacket available for both men and women. It comes in tons of yummy colors (including Birch White for that tree-theme) and is a travel essential. Its traceable 800 fill down keeps you warm with a water repellent finish to help keep you dry. There's always something from Patagonia in my carryon because their stuff is awesome for travel.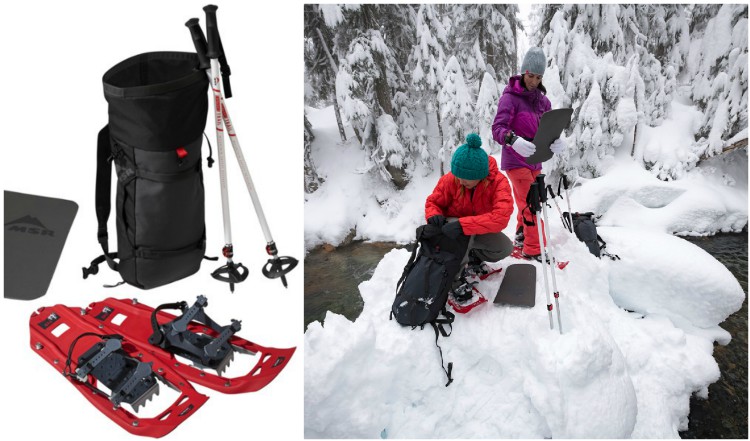 MSR Evo Snowshoe Kit
I love things that come in kits. It appeals to my sense of organization and it makes for great gift giving because here they have everything they need. The MSR Evo Snowshoe Kit comes with MSR's most popular snowshoes. The durable Evo snowshoes feature steel traction providing reliable grip, while easy-to-use DuoFit bindings give better control and comfort. The backpack has a zip pouch for snacks and essentials and is hydration compatible.
Eddie Bauer Plush Hoodies
Plush cozy sherpa type hoodies are perfect for winter. Check out the Eddie Bauer Fireside 1/4 Zip Hoodie. Isn't this cute? It is insanely soft and cuddly. I love that weathered gray color. The Quest Plush Full Zip Hoodie is more of a jacket that feels like you are being cloaked in clouds and it comes in a deep chrome gray and that lovely, holiday friendly cranberry.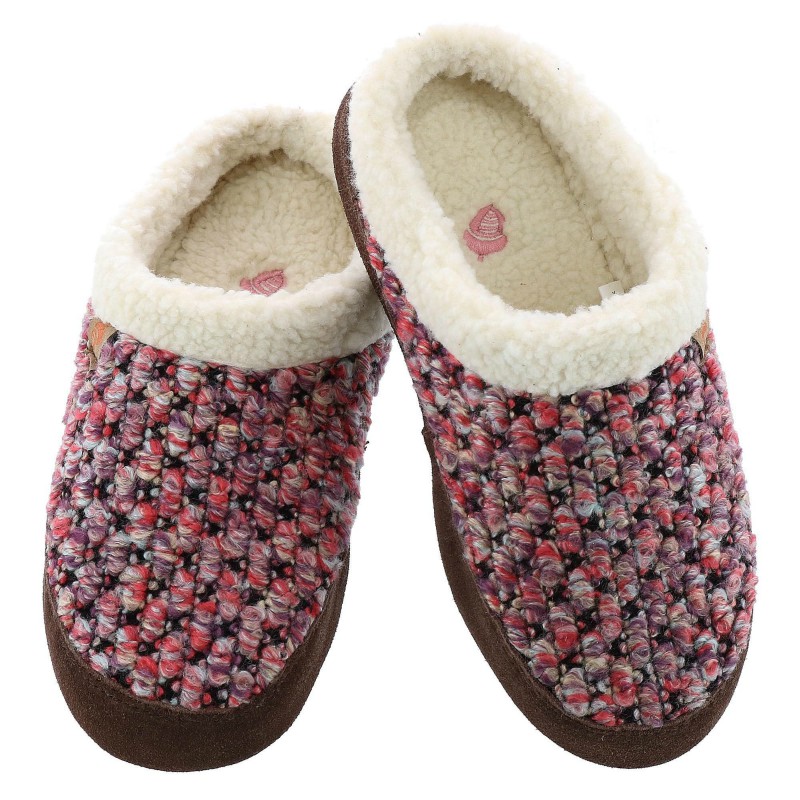 Acorn Women's Jam Mule Slippers
Acorn's mule slippers are a winter staple, and it just feels so comforting to slide your feet into these cloud like cozy Jam Mules. They're colorful and will match red holiday pajamas. They come in blue too, but I love the Raspberry for Christmas. These make a great gift for everyone from teenagers to grandmas and they are travel friendly with rubber soles and a heavy duty suede sidewall.

Carhartt Rain Defender Paxton Hoody
I must have been living under a rock because I only just discovered Carhartt. Now, when I look around, everyone is wearing it. People love Carhartt because they make high quality, very tough clothing made to last that is a huge value for how well it's made. This stuff is affordable! And it makes a great, practical gift that's going to be with that person for years. Everybody loves hoodies, right? Check out this Rain Defender Paxton. Perfect for winter rains, it's treated with DWR water repellent to help keep you dry. Men love this brand, even my ultra-picky teenager, so it makes a great gift for those harder to find gifts for.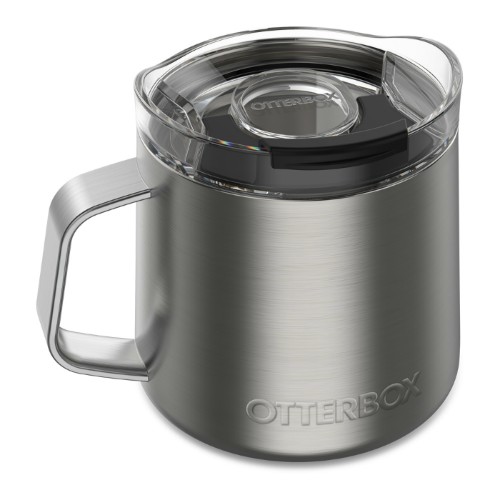 Otterbox Elevation Mug
A travel mug is a pretty useful gift, and the Otterbox 14 Elevation Mug. I love the lid on this bad boy! People can use in their car and on their desk and bedside table. I use mine all the time, and have a collection of different styles for different purposes. Sometimes it's really nice to have a handle and this lower profile for when I just need a reasonable amount of coffee or tea. It's a beautiful mug that makes a great versatile present.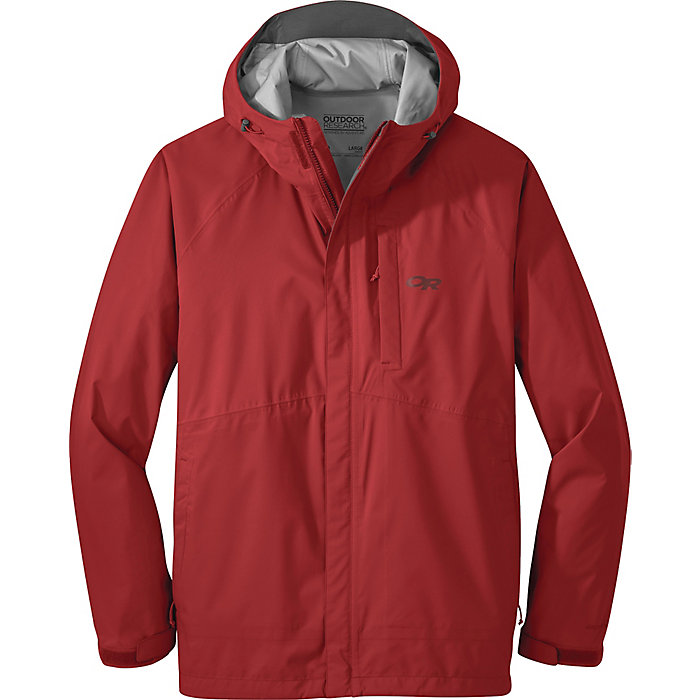 Outdoor Research Guardian Jacket
Outdoor Research makes awesome rain gear. I never travel without one of their packable rain jackets. The Guardian Jacket makes a great gift for men. It's a light weight breathable shell with detailed features like adjustable cuffs, hem and hood, pit zips, chest and hand pockets. The left pocket doubles as a stuff sack.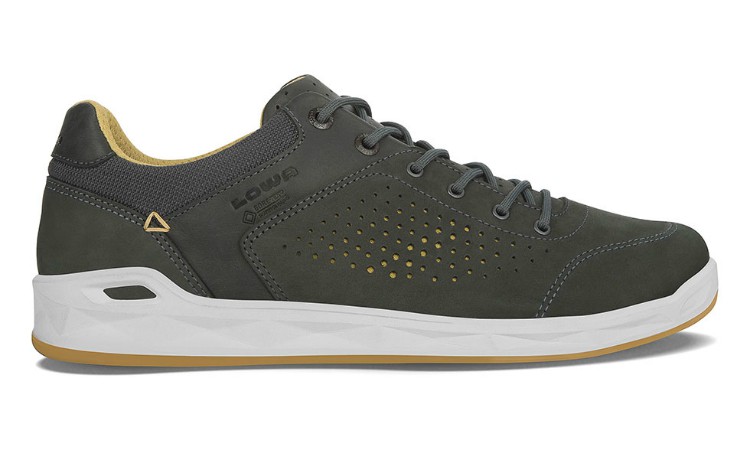 Men's Lowa San Francisco GTX Surround
A high end pair of shoes like the San Francisco GTX Surround by Lowa  offers style and technical features that make this shoe unique and ideal for travelers. GORE-TEX SURROUND and DynaPU technology keep the shoe light, waterproof and breathable.
Though waterproof, this shoe has an open sole construction, allowing air circulation throughout the shoe keeping feet cool and comfortable in warmer weather. The San Francisco GTX Surround is light weight with a modern, city friendly aesthetic. They are perfect for that minimalist who likes to travel light and comfortable, but still look great.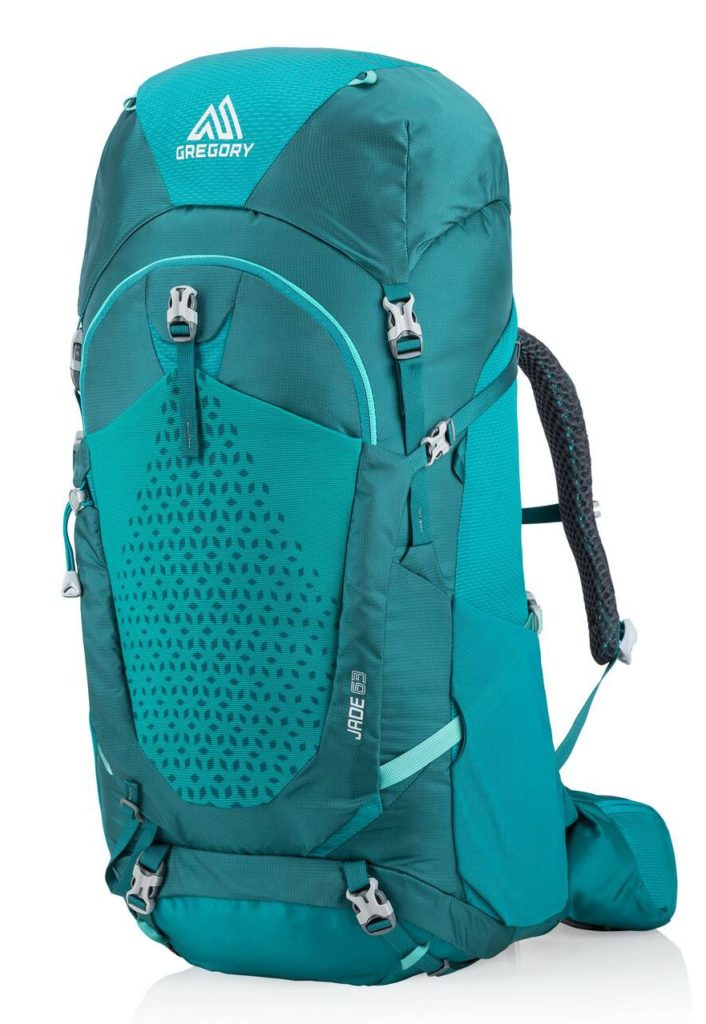 Gregory Jade Backpack
Gregory is known for their outstanding backpacks especially for women. This new Jade Backpack, besides being gorgeous, is lightweight and uses FreeFloat technology for comfort. The adjustable torso has great airflow with a mesh back panel. This pack has excellent organization with easy access to your stuff. I love the sunglasses clip and stretch mesh pocket on the front to stow your jacket when you get too hot.
It's water reservoir compatible to keep you nice and hydrated on the go. Stretchy side pockets keep that trail mix handy too, so you can fuel up without missing a step. Gregory doesn't skimp, this backpack even comes with a rain cover. First class all the way with this baby. Gregory is famous for the women specific Deva pack, but I think the Jade might be every bit as nice.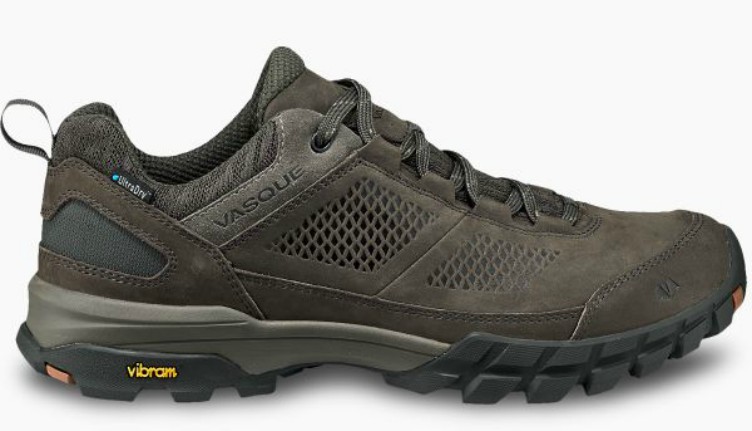 Men's Vasque Talus Low Hiking Boot
If you are going backpacking, you need high quality hiking boots that will help you stay comfortable and balanced while carrying weight. I wear Vasque when I carry a pack because they are so reliable for doing the job. You can find great hiking boots for men and women on Vasque's site. These Vasque Talus Low Hiking Boots make a nice gift for the outdoorsy men in your life. They are waterproof, have beefy traction and toe protection that keep feet happy on the trail.

Headsweats Trucker Hats
Who doesn't love Sasquatch? Trucker hats are one of those practical things I always have on hand in my bag to fight glare. it's really nice when they offer some great design too. This Big Foot Moon Rising hat and this Rockies Hat are fun and add some color to your outfit. Headsweats has tons of options for both men and women and are well made with breathable, quick dry materials and ventilation in the back to keep you cool.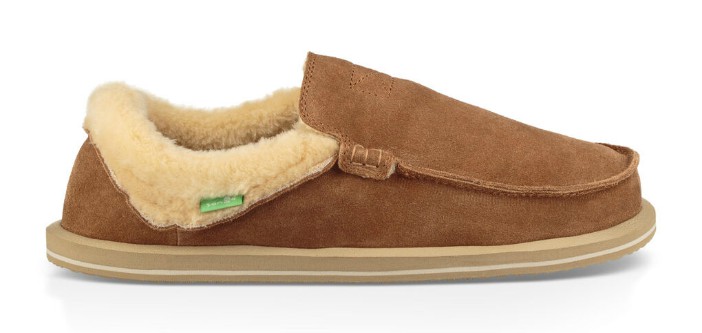 Sanuk Chiba Chill Suede
Sanuks are almost always in my carryon. They are awesome travel shoes because they are extremely light weight and compact. In the winter they become extra valuable to me because I can keep them in my day pack for when my feet get tired of wearing boots. The Chiba Chill Suedes offer that wintery sherpa look with none of the bulk, and they are as comfortable as slippers.


Revo Arthur Aviator Sunglasses
Can't go wrong with high quality shades and Revo's Arthur Aviators are gorgeous. Featuring high-contrast polarized Crystal lenses and an innovative new process that encapsulates Revo NASA lens technology within two layers of glass, these sunglasses are the difference between HD and flat vision. They are awesome for wearing around water and really mitigate glare. The Arthur Aviators are comfortable and appropriate for men or women.
I love Revo's Blue Water lenses. I've tried other colors (there are always a few options with their frames) but always end up going back to blue because I like the way the world looks through them. They come in a gift worthy packaging with a really nice case and lens cleaner cloth.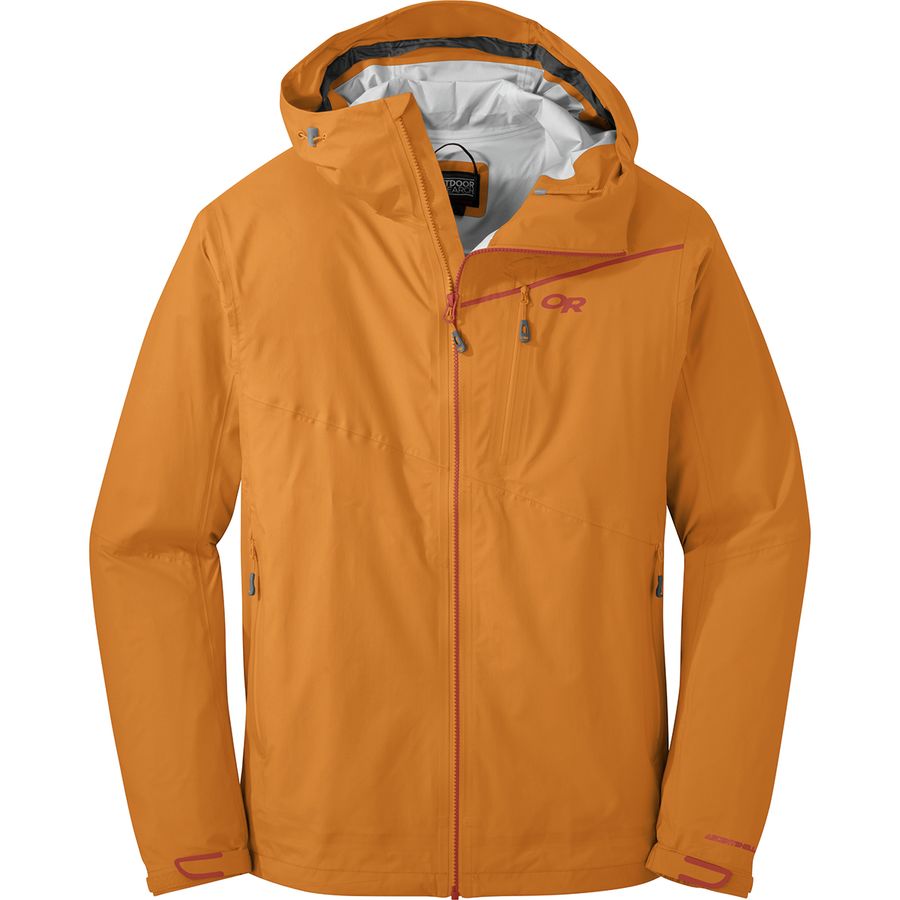 Outdoor Research Interstellar Jacket
A step up from the Guardian, Outdoor Research's award winning Interstellar Jacket is a high tech, travel friendly jacket. It's waterproof protection, air-permeability, and maximum breathability at a weight of just 11.6 ounces makes I perfect for year round travel.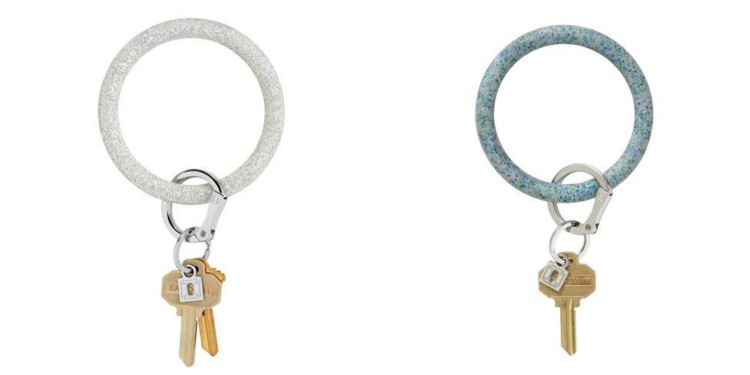 O-Venture Big O Key Rings
These O-Venture Big O Key Rings always make it into my gift guides because they are always updating their collections and have new and exciting colors and textures. And because they are just plain awesome. Ever since I started using these key rings I have not gone back to my old ones. They are great because you always know where your keys are and they accommodate full hands. You just slip them on your arm like a bracelet freeing your hands. These are the ultimate key rings for moms. I love the festive sparkles in the silver and blue versions. If mermaids carried keys, they'd use Blue Frost Confetti key ring for sure. The Silver Confetti O Ring is a classic and perfect for the holidays.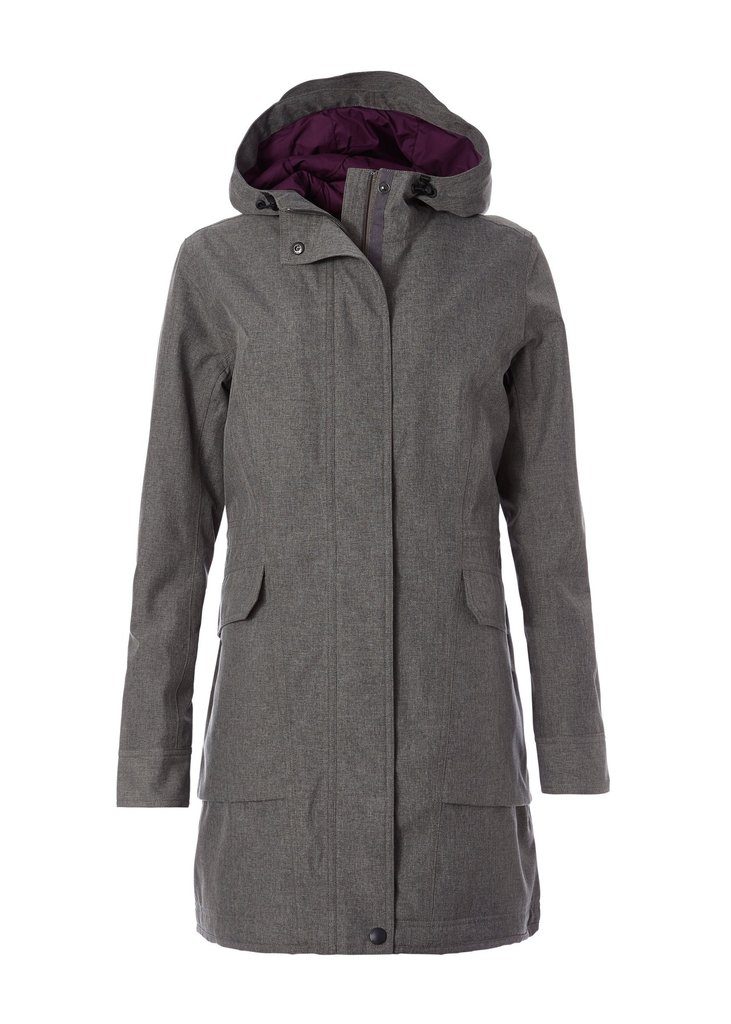 Royal Robbins Astoria Waterproof Jacket
This is an upgraded, outdoor-chic Royal Robbins Astoria Waterproof trench coat that has an insulated lining to keep you warm in winter rain. I love the weathered gray with rich, burgundy contrasting lining. It's elegant and also comes in black.

Abode Home Iota Home Security System
A home security system is essential for any traveler and anyone who spends chunks of time away from home (ie, most of us). I love the Abode all in one Iota Home Security System because it's so easy to install and use. You can monitor your home from anywhere right from your home. You can also customize your system with various components sold a la carte. They recently came out with a new Wide Angle Motion Camera that detects motion and snaps photos when the alarm is triggered.



Vim&Vigr Compression Socks
On long haul flights, we are supposed to wear compression socks. But when I think of compression socks, I think of medical-looking ugly socks. Check out these Vim&Vir compression socks! Aren't they cute? I love them! In person they are super high quality and even better looking. These would make an excellent gift for both male and female travelers, and it's something they might have in the back of their mind they want, but never sprung for them, or weren't aware they could get great looking compression socks. These Nautical Stripe socks are rich and classic looking, and I'm even more fond of the bold stripes in these Thick Stripe socks. Aren't they cool? Vim&Vigr also makes compression tights. I really like the versatility of the Footless Tights, and they're perfect for winter.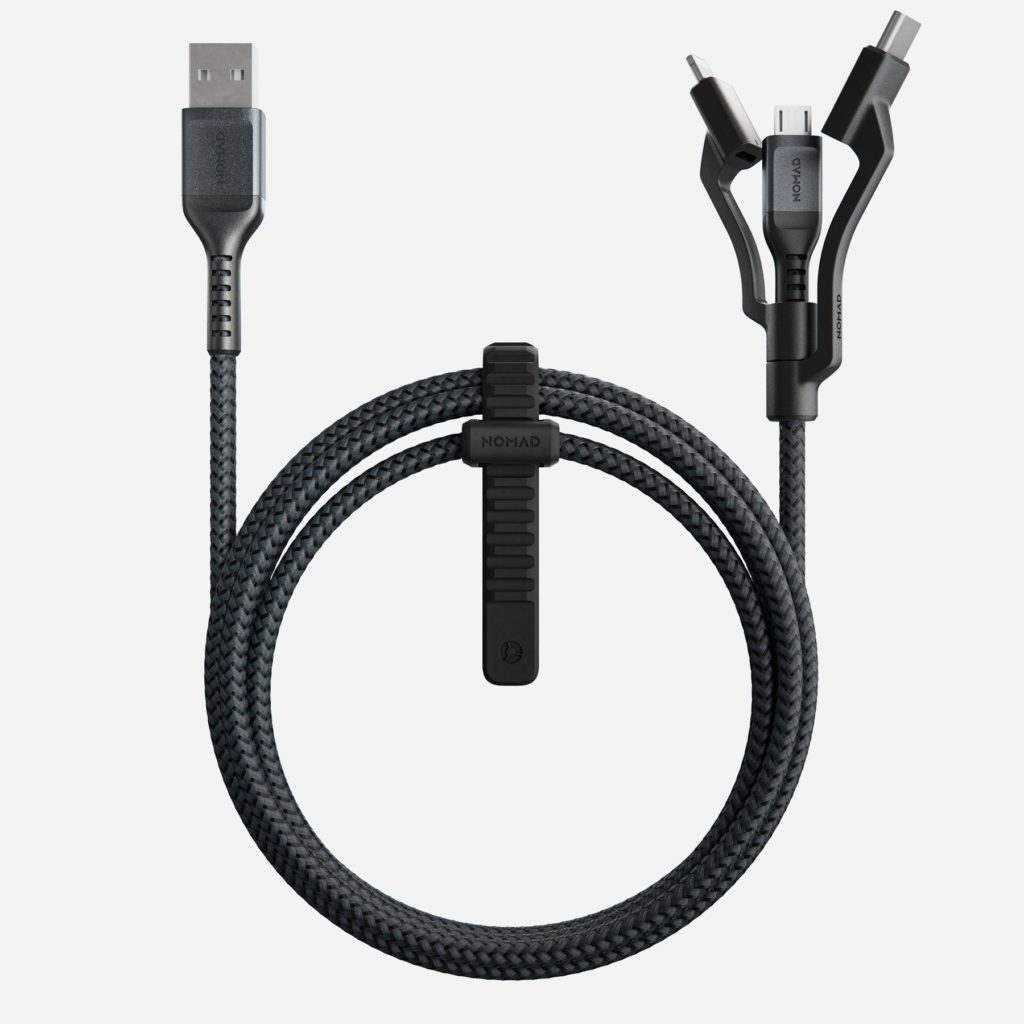 Nomad Universal Cable
Made for the minimalist, Nomad's Universal Cable might be the only cord you need to pack for your charging needs. This is a great gift for the traveler who has everything because we all need charging cables. This one comes is upscale, made from kevlar, and comes beautifully packaged in a great looking box for a wonderful, gift worthy presentation.

Corkcicle Ice Bucket
Corkcicle innovates faster than I can write about it. The latest awesome thing to come out of Corkcicle, just in time for the holidays, are these uber cool triple insulated Ice Buckets. They come in a variety of lovely colors, hold 42 ounces of ice, and keep your champagne cold on New Years Eve. What a cute gift!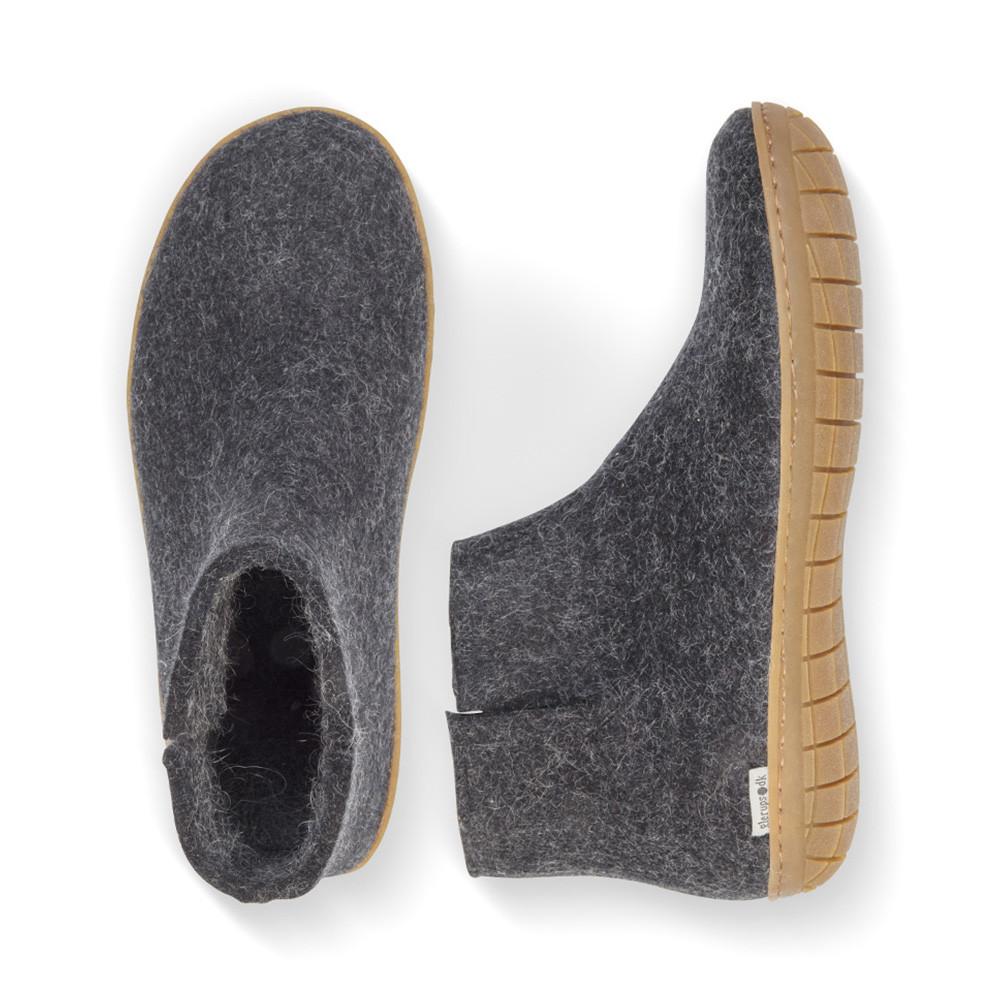 Glerups Wool Low Boot
Glerups is a Danish brand, famous for their wool footwear. I love the wool Ankle Boots that come in a bunch of different colors, for men, women, and kiddos. These are awesome apres ski indoor shoes/slippers with a natural rubber sole. You can run outside to get the mail and then come back in and curl up in front of the fire for the full hygge effect of cozy winter comfort.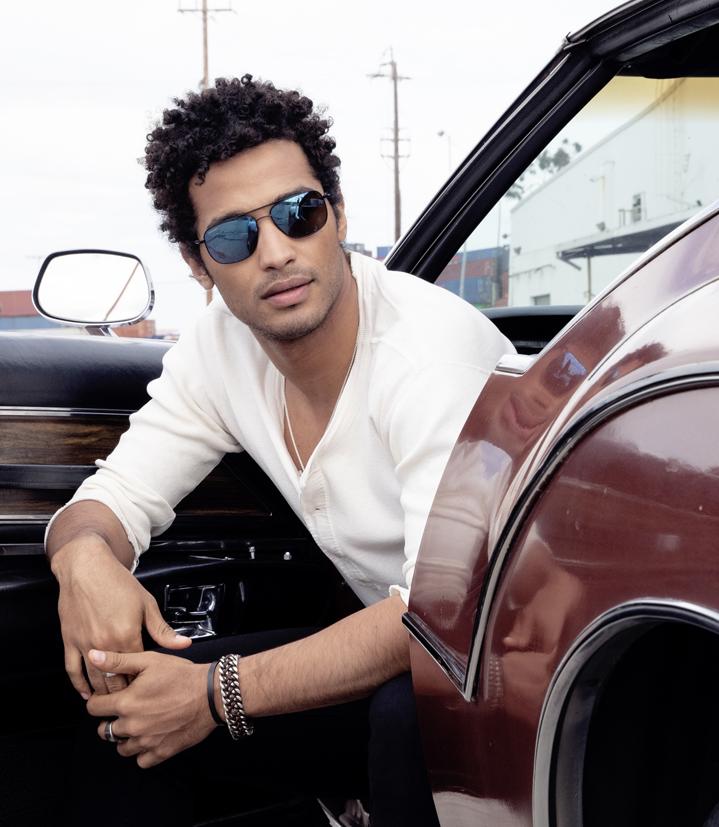 Serengeti Tellaro Sunglasses
High quality sunglasses are a great gift for that hard to shop for man on your list who appreciates quality (although I love these Serengeti Tellaro navigators for men and women). There is a particular lens Serengeti makes that is just amazing, it's the Ultra-Light Mineral Blue Lens and it has a slight blue tint and it's one of the options you can get with the Tellaros.
I wear sunglasses a lot, even when it's not a sunny day, because where I live, we get a lot of winter gray skies with crazy glare. It's almost worse than the glare you get from bright sunny days with blue skies. This lens is perfect for those gray days, and it's also great for summer sun. I also like that you can see my eyes so that eye contact is better when interacting with others. They come in a sexy black and silver box with a case that makes a great presentation.
Bogs B-Moc Slides
OMG. I've been wearing Bogs for years and somehow missed these luxurious B-Moc Slides. Maybe they weren't available before, I don't know but now I feel like I need them in my life forever more. They have beefy tread and are waterproof, but I don't want to wear them out of the house because I love them so much I want to preserve them! They have cozy soft faux fur that feels amazing against bare feet and they are so comfy! I love the gray-black wool uppers too, they match all my stuff. There is a Men's version of this shoe, sans fur. This is an awesome gift for people who love a substantial slip on, and who can't resist cozy.

Like it? Pin it!