When I'm traveling and staying at a luxury hotel, one of my favorite things is the outdoor living space that often comes with the room. Patios, balconies, lanais…these are magical little spaces of rejuvenation and respite for me. Every year when Crate and Barrel comes out with their outdoor living line, I swoon. And I will get a couple small things here and there (like those fabulous speckled glasses above) that set a summery outdoor mood. But I still needed the whole package.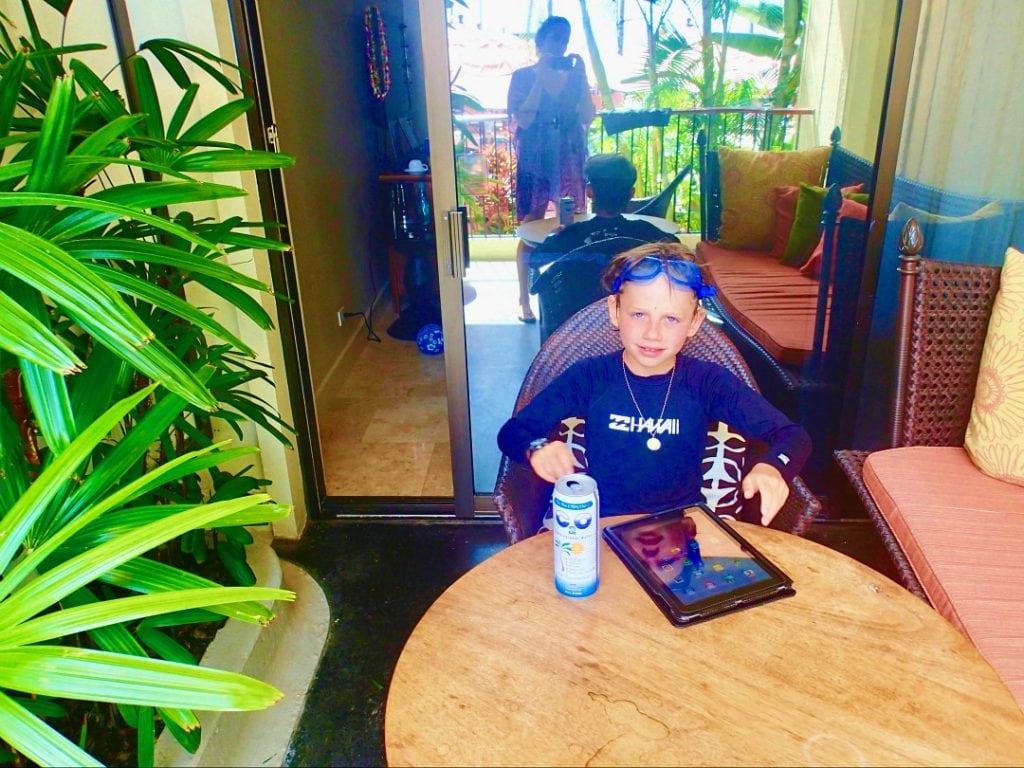 The lanai above was especially inspiring to me, because it's pretty tiny, but still offered that feeling of a peaceful retreat, and it din't hurt that it was a five star luxury hotel in Hawaii. It's an old, bad picture, I know. I looked everywhere to find something to show you so that you could see the catalyst for my realization that some private, cozy outdoor living space was a necessity for me. It's a small space, and that's what made it seem like an attainable thing to create at home.
You really don't need a whole lot of room to achieve this luxury. But I didn't have that, so this year I did something about it and extended my porch to accommodate a seating and food prep area. One of the best things I've ever done, seriously life changing. Obviously comfortable furniture is key, but there are little ways to transform your atmosphere. Here are a few of the ways I personalized it and made it feel like a retreat.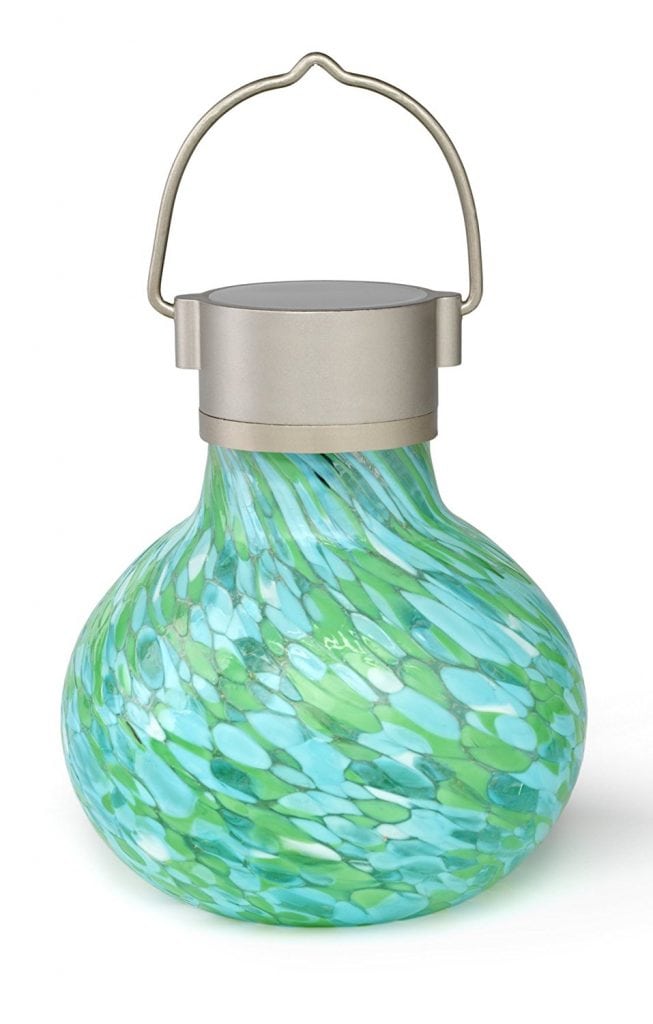 Solar Lanterns
Lighting is everything. It's so important inside, and it matters outside too. This summer I fell in love with Allsop's solar lanterns. These Soji Stella Boho Lanterns with cutouts cast lovely shadows. The great thing about these is that there are no wires or cords and you can put them anywhere. I also fell in love with this little Solar Tea Lantern. It's made with handblown glass and glows beautifully at night. I'm really into the colors of the ocean and sea glass, and this little lantern sets a perfect summery, beachy mood.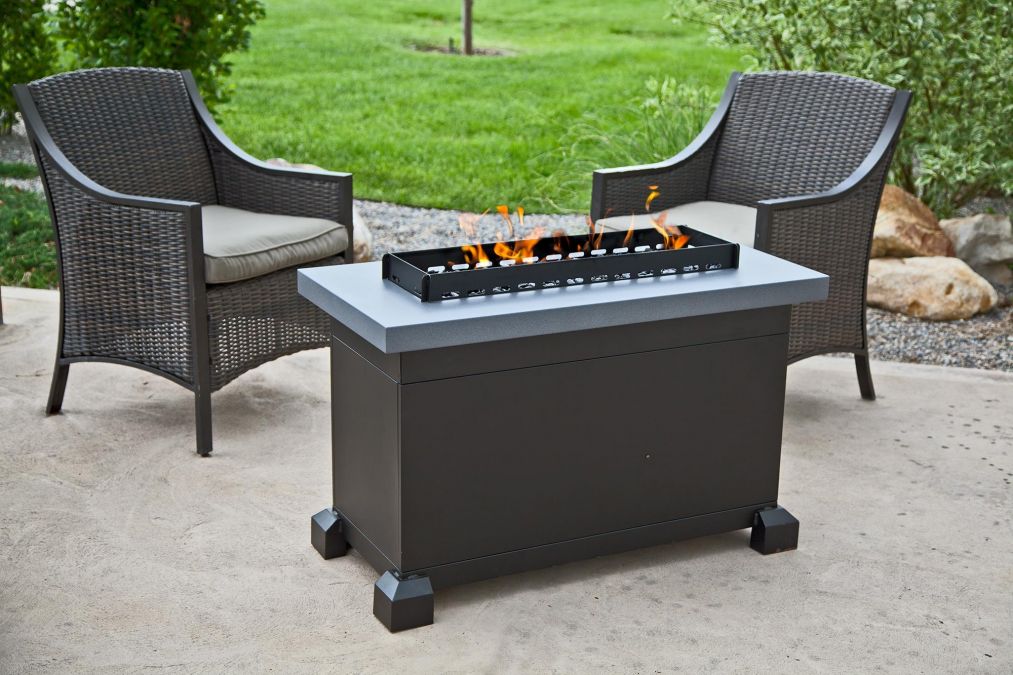 Fire
A fire element is another way to provide light, but there is something primal about fire and I can't believe how much I enjoy my fire table. When we are at a hotel, we always make a point to sit by the fire pits and enjoy the mesmerizing dance of the flames. It's really wonderful to be able to do that at home with the turn of a knob. I've had this Camp Chef Fire Table for a few months and it's just as exciting as the first time I used it. It gives you a focal point for chilling out, and there is something so comforting about it. It's a huge atmosphere enhancer.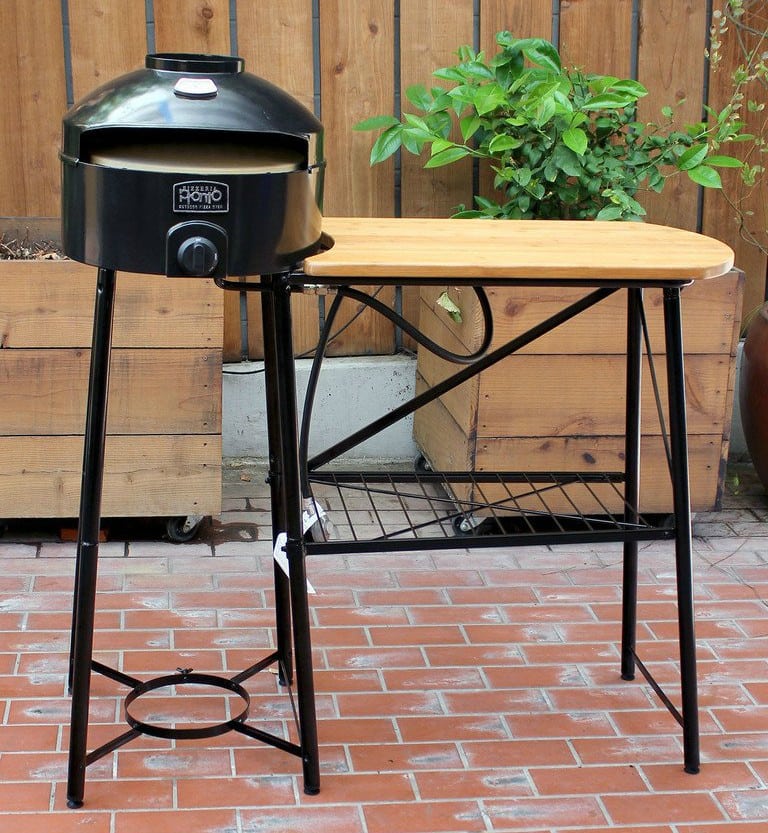 Cooking Station
I always say food tastes better outside, and I think it cooks better outdoors too. At least for me it's much more fun to cook outside than in the kitchen. A pizza oven is one of the best things to come into my life. Seriously, I have as much fun making it as I do eating it. A grill set up is also nice, and I fluctuate between the two. Pizzacraft has a beautiful Workstation for their Pizzeria Pronto. I found it to be a bear to set up, but once it's up, it functions like a dream and that rich bamboo looks gorgeous. It creates a generous work space for cutting your pies and as a resting spot for uncooked pizzas about to go into the oven. It's really a crucial part to the pizza prep and it looks fantastic while taking up minimal space.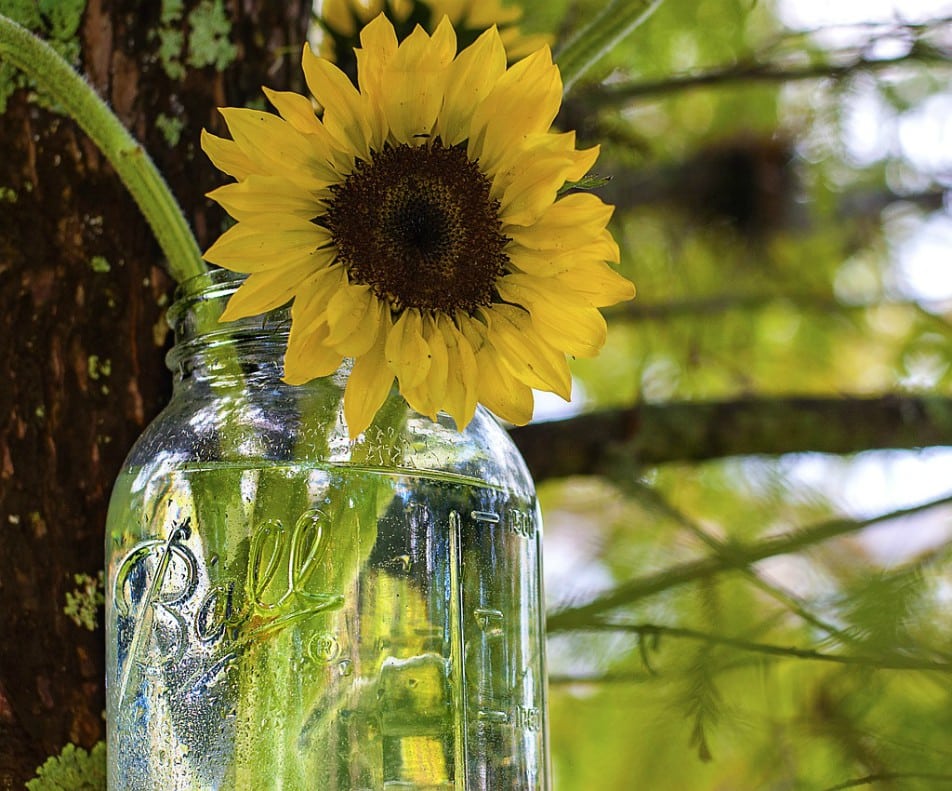 Fresh Flowers
I keep a clear blue mason jar with fresh flowers on my outdoor table and it adds so much charm to the space. Stay tuned for pictures of my set up. I'm in the process of painting my house at the moment, so I can't really get good shots to show you just yet. This project has added so much to my quality of life. If you don't already have a fabulous outdoor space, I would encourage you to make that happen so that you can have that rejuvenating luxury hotel patio experience whenever you want, right at home.
Like it? Pin it!