Luggage just keeps getting better and better. It's amazing how a few smart tweaks can have such a large effect on function. The award winning Traveler's Choice Prokas Carry On has three features I'm excited about. A low center of gravity, a patent-pending ergonomic handle design, and wheels that glide effortlessly.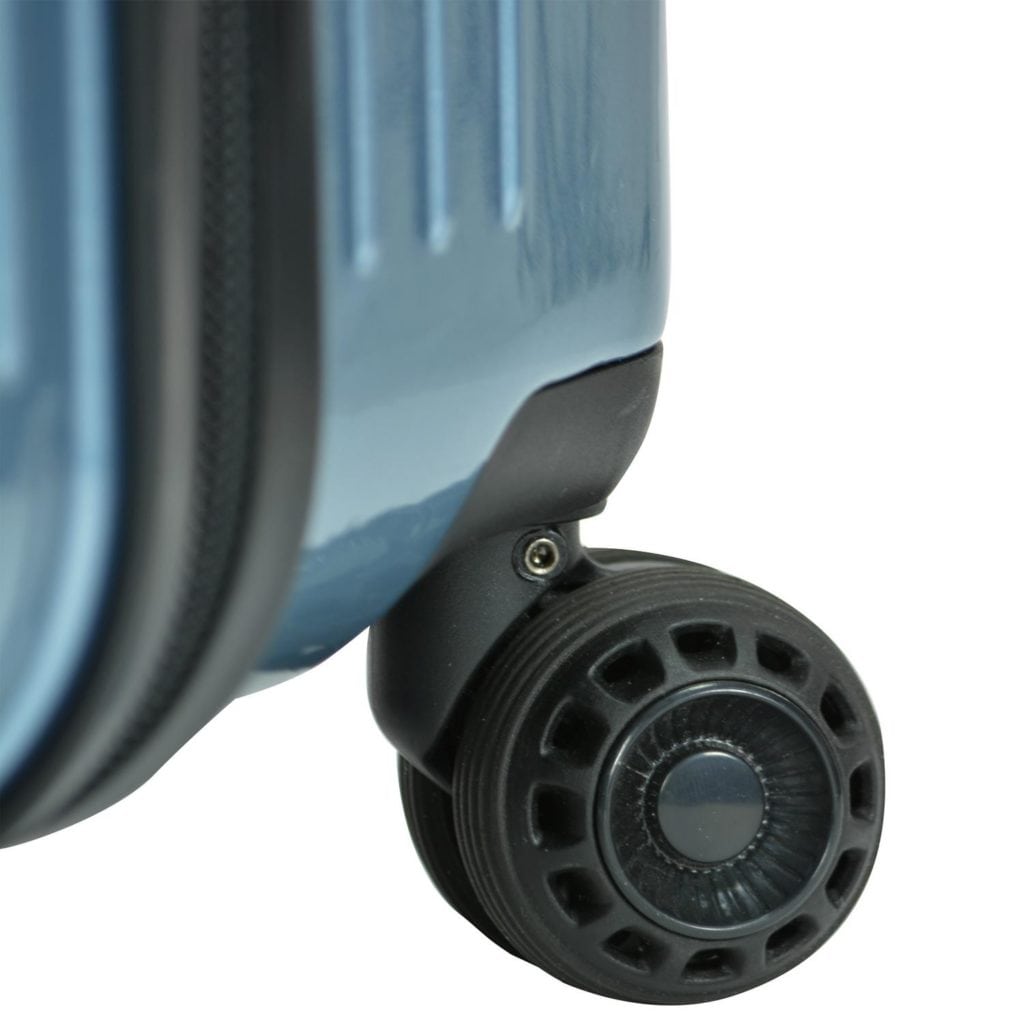 It's surprising how a different angle can transform your comfort level. The handle's downward curve makes it much more pleasant to pull.
Low Center of Gravity
We travel with our dog a lot. She rides along in this Sleepypod carrier which fits under the seat on the plane and has a slip pocket that slides over the handle on a carry on. Because the Prokas has a lower center of gravity, there's less chance it will tip with that extra weight, which gives me more peace of mind.
Built in Locks
Another thing that sets me at ease is the included keys for the built-in locks. I'm always slightly paranoid about not being able to get back into my luggage with built-in locks. This remedies that and makes me wonder why keys don't come with all luggage with those locks. It is nice not to have to fool with separate locks, it's one less thing to lose.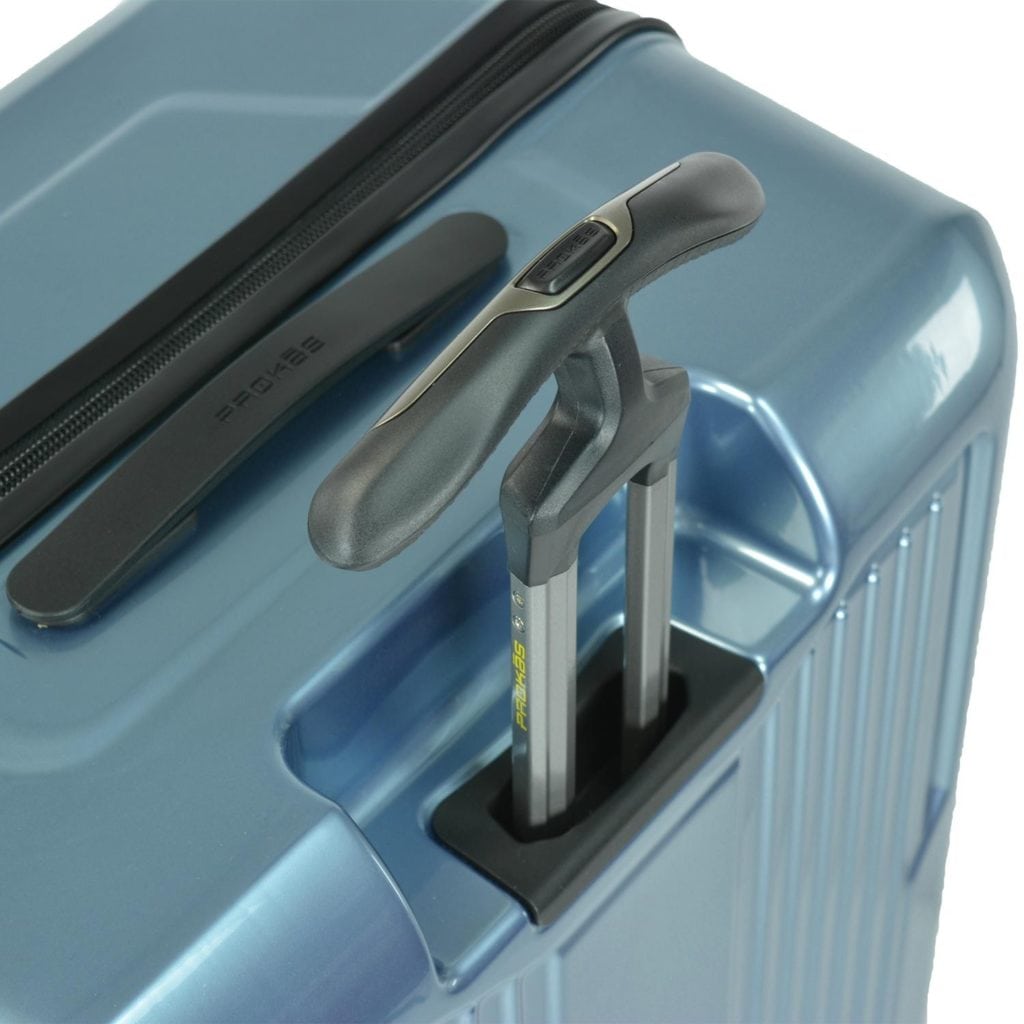 Spinner Wheels
Look at the wheels. That is a patent-pending Dual Cyclone Spherical spinner wheel system designed to offer more stability and better traction. Each side of the wheel moves independently, making it maneuver easily. It really glides nicely and it's easy on your back. It's especially appreciated on carpet. I always feel like I'm dragging my carryon through hotel hallways, and I find these wheels do a much better job with that.
Organization
If you are an organization geek like me, you'll appreciate the inner zip compartments. One is detachable and perfect for toiletries. The other two are nice for undergarments and smaller items. Grab handles on the top side, and bottom help with getting the suitcase in and out of airplane bins.
This is a sharp looking, great functioning carry on with some outstanding features. The hard polycarbonate case comes in three elegant colors. Find the Traveler's Choice Prokas Carry On HERE.*Disclosure: Affiliate links below. As an Amazon Associate I earn from qualifying purchases at no extra cost to you, if you purchase via one of these links, thank you, this helps keep my website running!