I've been looking for a travel blender for a while. One that won't add too much bulk to my carryon but something that is still powerful enough to actually work. At home I use a Blendtec which is extremely powerful and a whole lot to live up to. I've seen Nutribullets before and was always intrigued by the design, but had no idea how powerful they are. This little blender is portable, perfect for travel, and packs a strong punch. When I'm traveling, I really miss my  smoothies and Bulletproof coffee. Problem solved.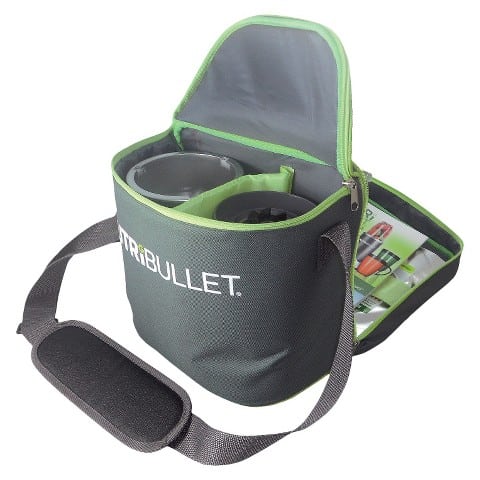 NutriBullet makes a handy travel case for their blenders that perfectly fits the base and cup. There is a zip pouch for packets of whatever extras you like in your smoothies, like stevia or green mixes.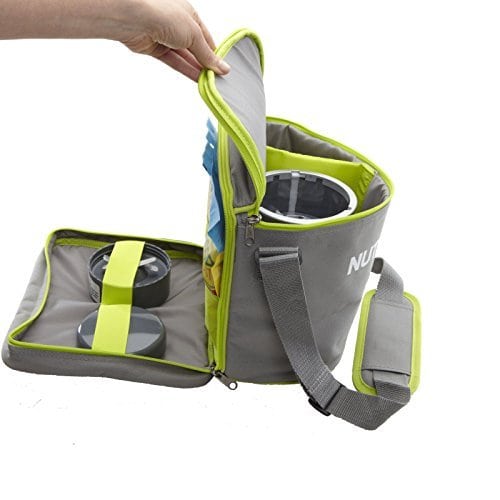 There are some good pre-packaged organic green powders and plant protein mixes that work great on the go. Or if you like to add flax or chia seeds, spirulina, etc, you can put those packets in the side pocket along with the blade.
If you read the reviews on Amazon, people are fanatical about the NutriBullet, some calling it "life changing" and "transformational." I can see why people are so crazy about it. It's really fun to use and that makes you want to create more healthy smoothies. You get some qualities of the more hard core blenders at an affordable price, and it looks great on the counter at home. It's a game changer for people who want to enjoy green smoothies that contain ingredients a regular ablender can't handle, but don't want to invest in a $600 machine.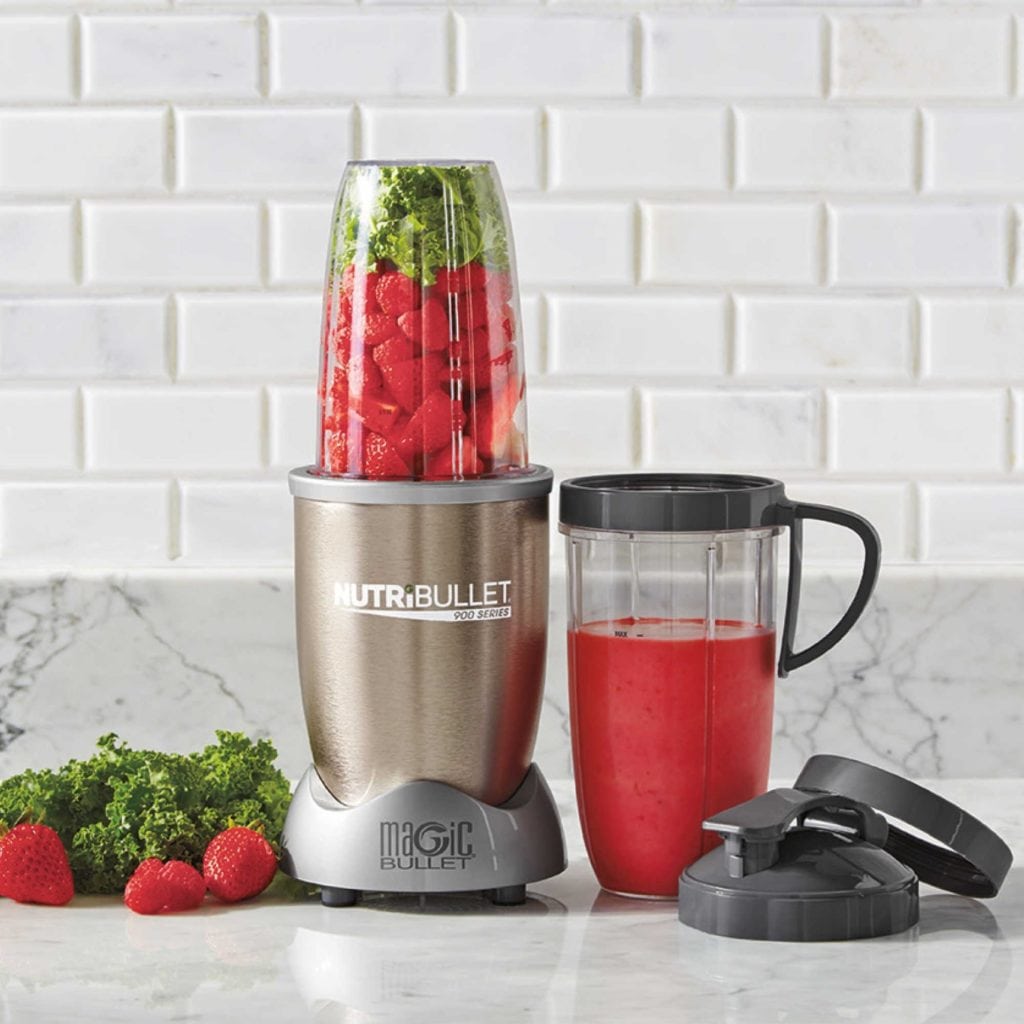 And it's a game changer for people like me, who want to enjoy smoothies on the go. Last summer I was gone for a month. Part of my travels included staying with relatives in a part of the country where the healthy food I have constant access to at home was not available. I couldn't just go to a juice cafe for fresh organic pressed juices and smoothies. And that stuff was not readily available at the grocery store either. But no matter where you go, you can usually come up with some organic greens like spinach, some frozen organic blueberries, almond milk and almond butter. That is my staple smoothie. If I'd had a travel blender with me, I would have done a better job maintaining my healthy habits.
The NutriBullet Pro is totally intuitive, and everything fits together and works as expected. The Pro is the most powerful NutriBullet, with 900 watts of power, so of course I recommend spending a couple extra bucks to get what I consider the best version with the most options for blending whatever you want.
You just put your ingredients in the tall cup–greens first, then your fruit and veggies, then your liquid (careful not to go past the MAX line), screw the blade section on and place on the base, press down to activate, and a few seconds later you have a creamy, well blended smoothie.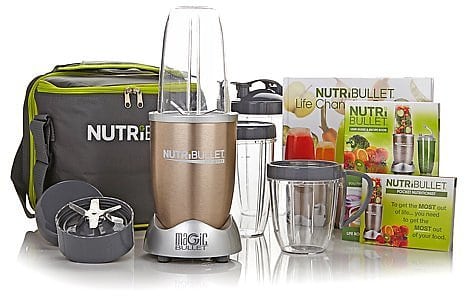 I think the main reason people love the NutriBullet so much is that it's quick and easy and it's enjoyable. You drink your smoothie right out of the blender up and clean up is as simple as rinsing it out (that is huge). For travel purposes, you can easily do this in a hotel room.
Since I usually carry-on, it's a bit of a sacrifice to give up that space in my suitcase. But, it's a bigger sacrifice to give up healthy eating, so I'd rather forgo fashion in favor of feeling great. I would not hesitate to check luggage to accommodate this as a travel blender as well. Maybe take a jar of almond butter and coconut oil (for Bulletproof coffee) too. If you're traveling by car, even better.

Like it? Pin it!