I've been sitting on this review for a while, waiting for good bike riding weather. Now that the sun is out again, I've been tightening bolts, adding accessories, and getting our bikes in great condition for summer. Enter the Topeak Nano TorqBar DX. What a handy tool! When I first got it, I thought it was cool looking and I was excited about using it. Little did I realize what a pleasure it is to use.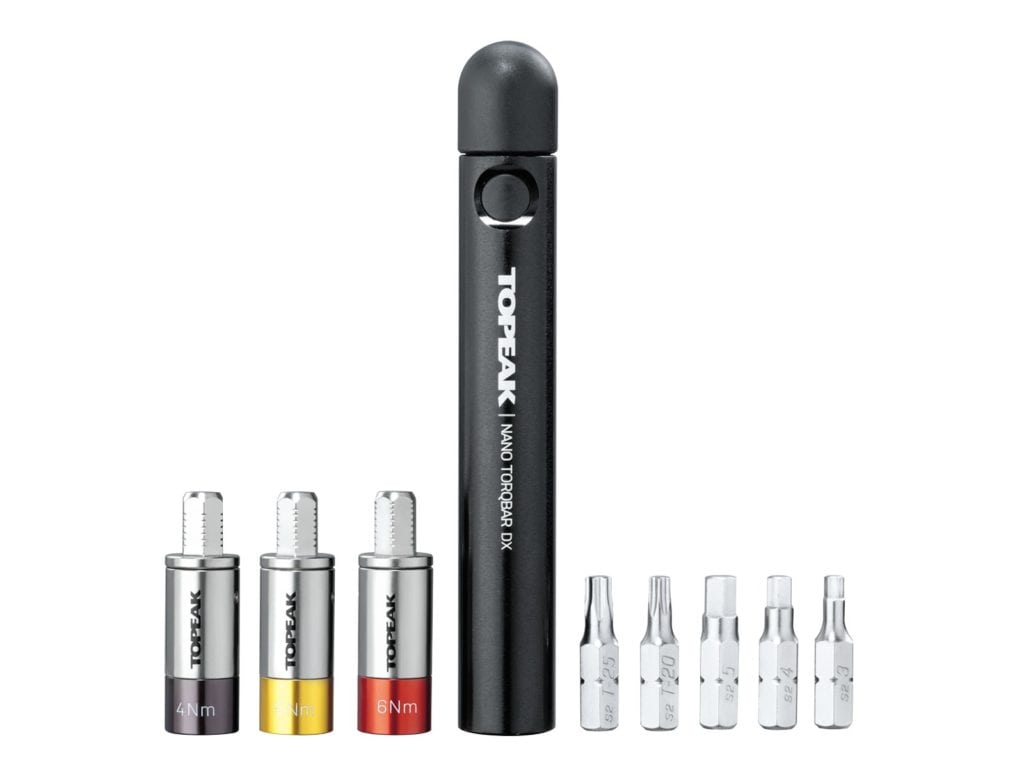 Previously I was using a tool that is designed sort of like a folding knife. This is an improvement, and it's just as small. I wasn't expecting it to be so different, but it's faster and more comfortable for me to use, I have more leverage with it. It fits right in my small handlebar bag (or pocket for that matter) and it's nice to have along for the ride for adjustments you might need to make along the way.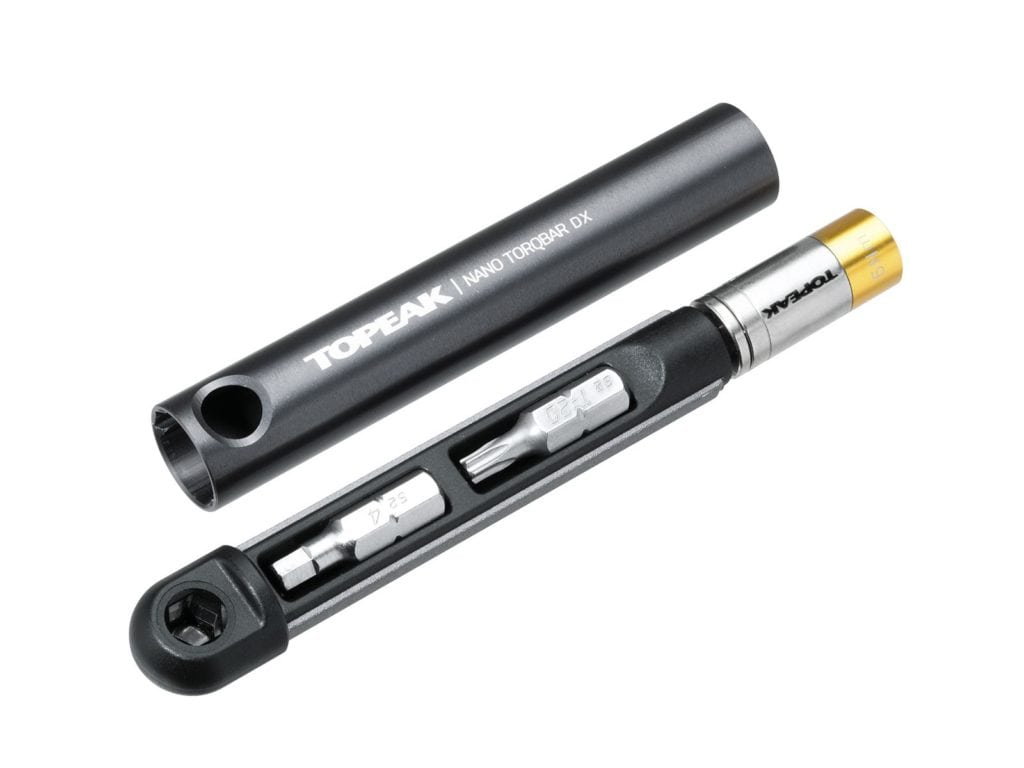 The Topeak Nano TorqBar is the smallest torque wrench on the market. It comes with a box of all the most popular bits and you can fit two of your most-used bits inside the TorqBar so you don't have to carry the whole box with you.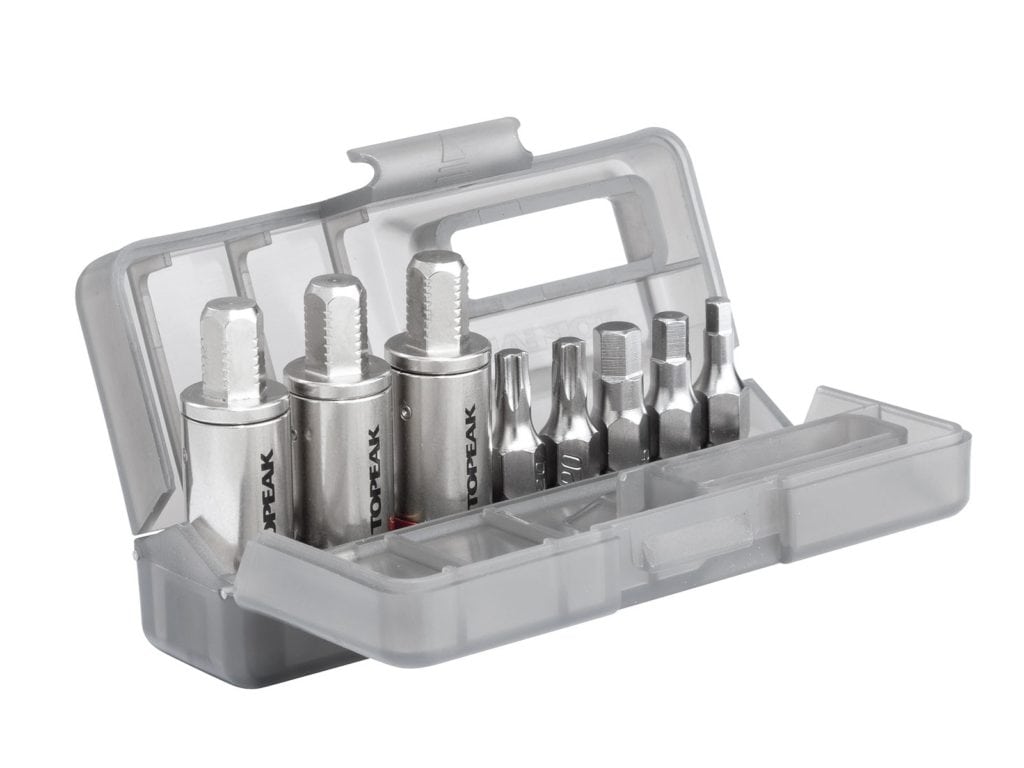 My 12 year old son was able to use the tool easily as well. He, of course, enjoys tools and doing simple tasks on our bikes. This couldn't be easier or more straightforward to use and I love the portability. I also really like the great looking design. Find the Topeak Nano TorqBar HERE.