When spring finally gets here, one of the first things I want to do is hop on my bike and feel the fresh air in my hair. This is a good time to inspect your bike and make sure everything is in good working order, pump up your tires, get a tune up, etc. The Topeak Joe Blow Bike Pump is a handy thing to have for keeping your tires at the right pressure, and as a bonus, it will inflate your other stuff too.
My son was thrilled when he saw he could use this for his basket ball and his bike. Ball and bladder needles are included and go conveneintly into the attached holder so they won't get lost. We will be using the Topeak Joe Blow III High Pressure Bike Pump to inflate our floats and whatnot this summer too.  It's one of the easiest pumps I've ever used.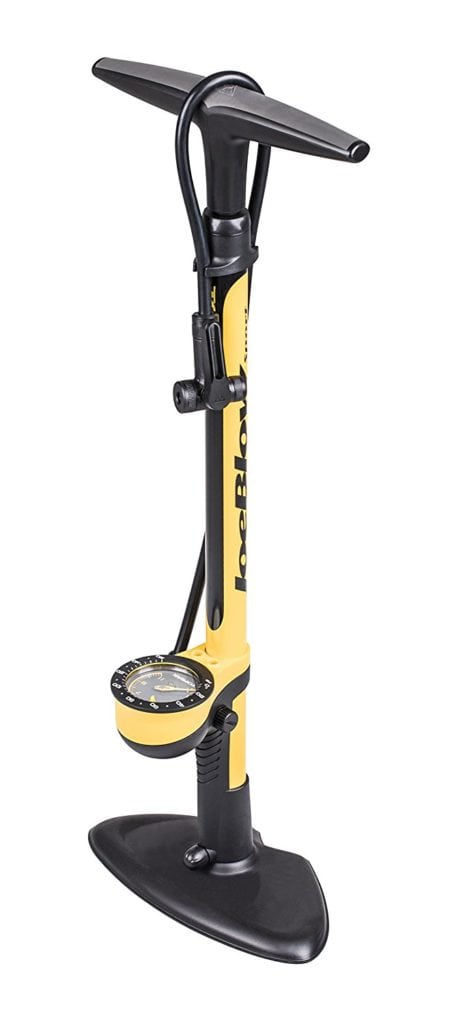 Dual pressure valves accommodate both Schrader and Presta tire valves. The Gauge is easy to read and it has a rotating hose which makes it easy to attach the "TwinHead" to tires to fill. It's comfortable to use, easy enough for kids, and versatile. This is a great looking pump, I like the bright bumble bee yellow and black. Find the Topeak Joe Blow III High Pressure Bike Pump HERE*Disclosure: Affiliate links below. As an Amazon Associate I earn from qualifying purchases at no extra cost to you, if you purchase via one of these links, thank you, this helps keep my website running! .