Toad&Co has come out with a wonderful fabric for summer, the Lilac Wave Print. This is organic cotton with a wavy, summery pattern in a cooling color that is soothing. Let's start with the Rosemarie Dress. This is a versatile, comfortable dress that you can wear sightseeing all day, then out to dinner. I love the flattering cut, though always size up in Toad&Co dresses for a roomy fit. I'm an 8/10 and large gives me that loose fit I like, though medium would fit fine too. This is the kind of dress that is flattering to a wide variety of body types. It does come in several colors, but to me, you can't beat the Toad&Co Lilac Wave for summer.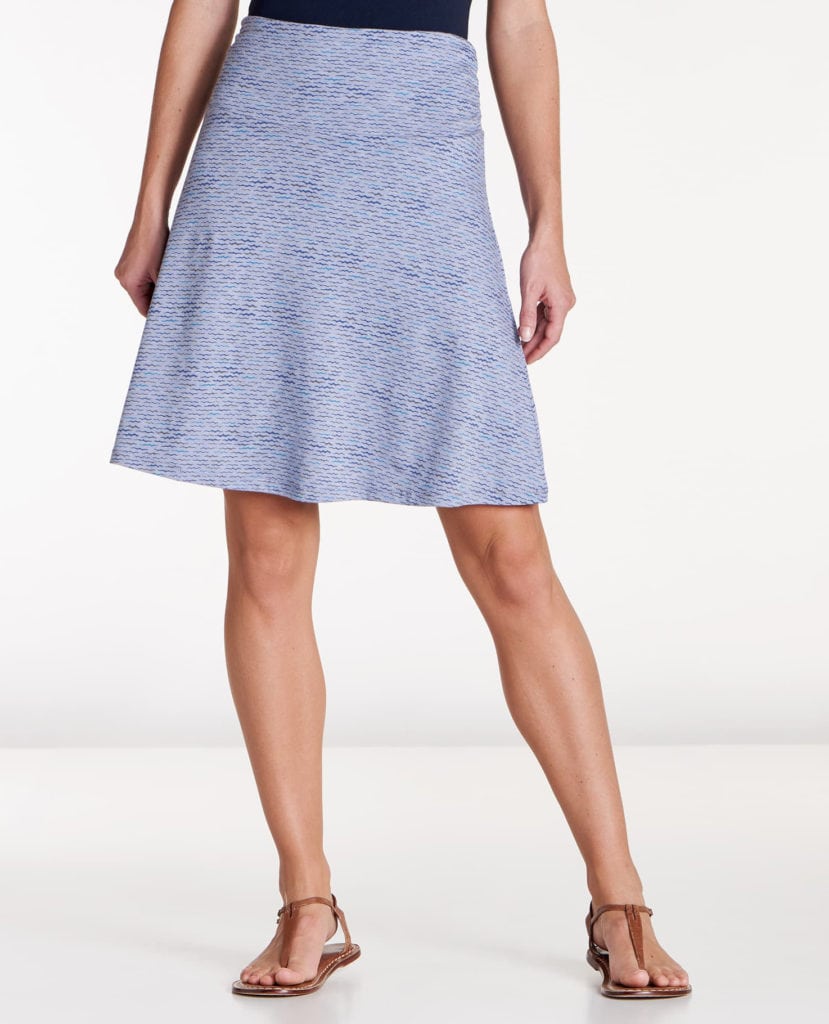 The Chaka Skirt is also a Toad&Co classic like the Rosemarie. Made from the same organic cotton, it's soft and comfy and perfect for travel. A secret stash pocket in the waistband gives you a place to keep your id and credit card or some cash. This skirt runs true to size and I find the medium to be a generous fit with plenty of give at the waist. I might even be able to do small in this one, so I don't recommend sizing up or it will likely be too big. It's cute paired with a tank top or graphic tee and you can dress it up or down.
I love the Chaka for riding my bike. I much prefer skirts to shorts, and in the summer, this skirt is the perfect length for active pursuits. Both the Rosemarie and the Chaka are wardrobe essentials. I can almost promise you that you are going to want more than one of each. Toad&Co is one of my favorite brands for packability, comfort and non-toxic eco friendly materials. *Disclosure: Affiliate links below. As an Amazon Associate I earn from qualifying purchases at no extra cost to you, if you purchase via one of these links, thank you, this helps keep my website running!