Are you looking for a discreet dog carrier for more active transport? They're tough to find, right? Check out the Timbuk 2 Mutt Mover. Right away you can see how low key it is. This does not scream "I have a dog!" Nor is it frumpy, which I find so many pet carriers out there to be. This looks just like a messenger backpack. It's got clean lines, a blend-in color and lots of technical features to keep Fido happy.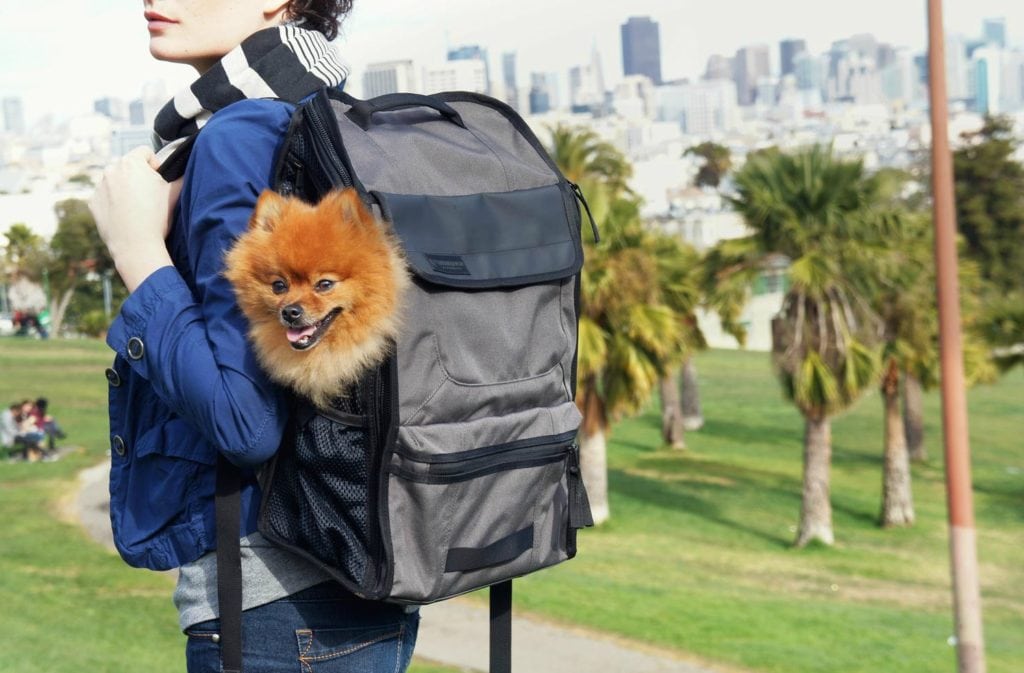 Meant for dogs up to 20lbs, this worked great for my six pound chihuahua. My dog travels all the time, so she is at home in a carrier. The second I put this on the floor, she knew right away it was meant for her and jumped right in. Her feet are tiny, so I put a small blanket on the bottom of the pack so that she could get her footing easily and also have a cozy place to sleep. She did not want to get out.
If you ever have a problem getting your dog to warm to a carrier, just leave it out a few days, put something familiar in it, and their favorite treats. I did this with her very first carrier and haven't had to do it since.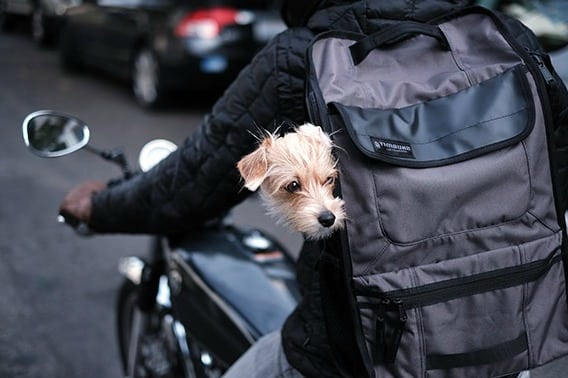 The Timbuk 2 Mutt Mover has a well thought out design. There's a clip to fasten the dog's harness to–and I strongly recommend doing this so they can't jump out while you're cruising down the bike path. My dog jumped out of a bike basket once when she was a puppy–thankfully she didn't get far and I was able to reach over and put her safely back in the basket. She never tried that again, but if she hadn't been fastened to the basket, she probably would have been hurt.
There are two "windows" of different heights to accommodate different sized dogs. You can zip them up or let the dog hang her head out. There's velcro on the inside to make the window stay open and out of the way, and when you have it zipped up, it's just mesh for breathability. Most people would never think there was a dog in there without a head peeking out. The Mutt Mover comes with a cute little foldable water bowl and there's a water bottle pocket on the side. Two compartments, one on the top and one on the bottom are big enough for a leash, phone, wallet, treats, etc.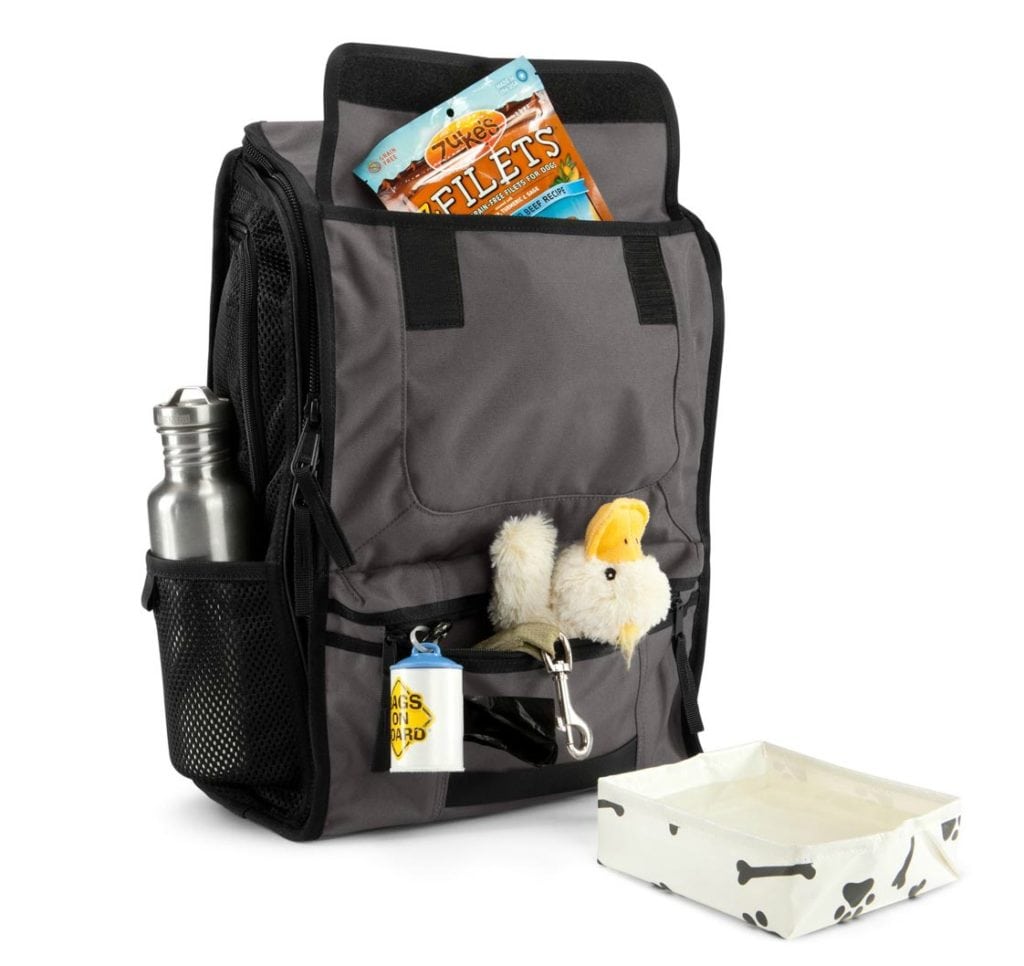 The whole front panel zips off for easy access and cleaning of the waterproof interior. You can just wipe it down as needed. It holds it structure mostly with the padded and ventilated back panel. The backpack straps are comfortable, fully adjustable, and house a bottle opener. This is not a pack meant for flying, it's too tall to fit under an airline seat. It's meant for biking, hiking and walking around town. And it does the job. When you are done using it, it folds flat and compact making it great for packing. This is the only dog carrier/backpack I've ever seen and I like this alternate way of transporting my dog. Find the Timbuk 2 Mutt Mover HERE.