Need some fabulous summertime gear? Summer is not over until September 23, that means we have almost two whole months of summer left to enjoy, let's get out there! Here are some tried and tested things to enhance your summer travels. *Disclosure: Affiliate links below. As an Amazon Associate I earn from qualifying purchases at no extra cost to you, if you purchase via one of these links, thank you, this helps keep my website running! 
GCI Outdoor Pod Rocker Rocker with Sunshade Beach Chair
GCI Outdoor is the go-to place for a portable chair. They have a huge selection with every possible variation you can think of, and they are constantly innovating. This summer they came out with Pod Rocker Beach Chairs. You can get them with or without sunshades, or better yet, one of each because people are going to be fighting over who gets to sit in this.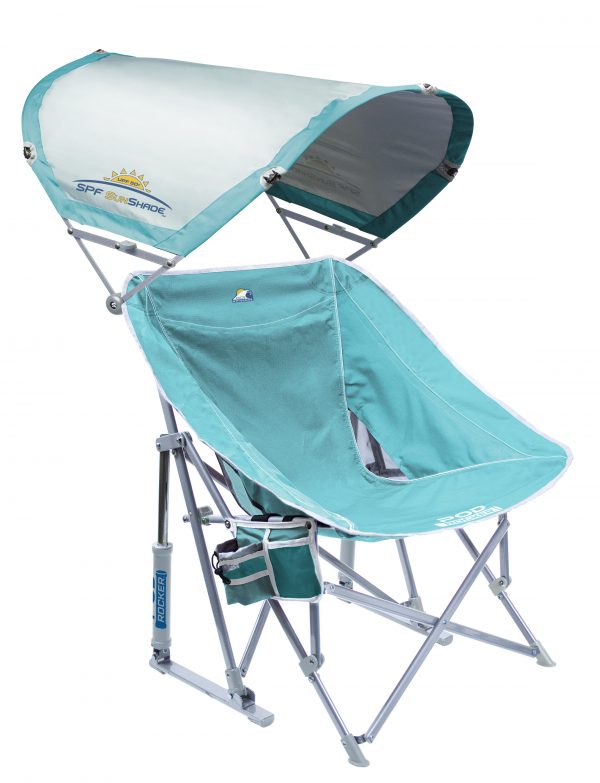 The shape of the chair is kind of like a papasan chair, it cuddles you. For people like me that fidget, the rocker feature gives your feet something to do and gives you that soothing motion. Once you sit in an outdoor rocker, stationary chairs just seem a little boring.
You can take these to the beach or lake. That sunshade is so cool. I've never had a chair with a built in sunshade and it's pretty ingenious. The shade is attached to the chair and you just fold it up and down to adjust.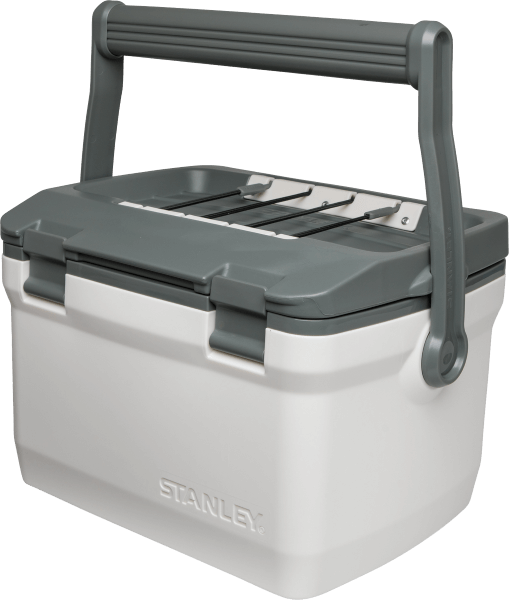 Stanley Adventure Cooler
Bring your picnic with you in the Stanley Adventure Cooler and keep your stuff cool for 27 hours. Good for camping, lunch at the park, and road trips. I love the bungee on the top that lets you attach a water bottle, or better, one of Stanley's awesome stainless vacuum bottles that keep drinks hot or cold all day. And if you're bringing some soup or cold pasta salad on your picnic, you'll need a matching food jar.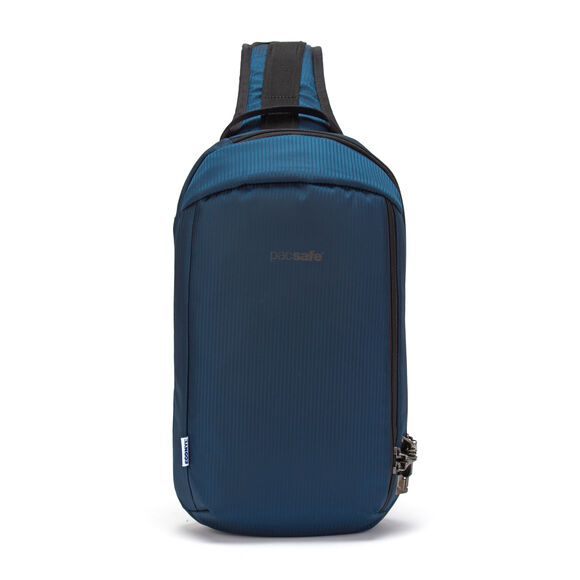 Pacsafe Vibe Econyl Sling
Made from recycled nylon, the Pacsafe Vibe Econyl Sling is a security bag that will hold your basics for a day of sightseeing. You won't have to worry about anyone getting your credit card info because there is an RFID pocket. Locking zippers make it very tough to pickpocket your sling–you will feel it if someone tries to get in there. Multiple pockets keep you nice and organized.
What I like about this bag is how comfortable it is. I am 5'5 with a medium frame and the size suits me perfectly, though I do prefer lower profile bags. You could certainly go bigger if you want to carry more. The Econyl collection offers several sizes to suit your needs.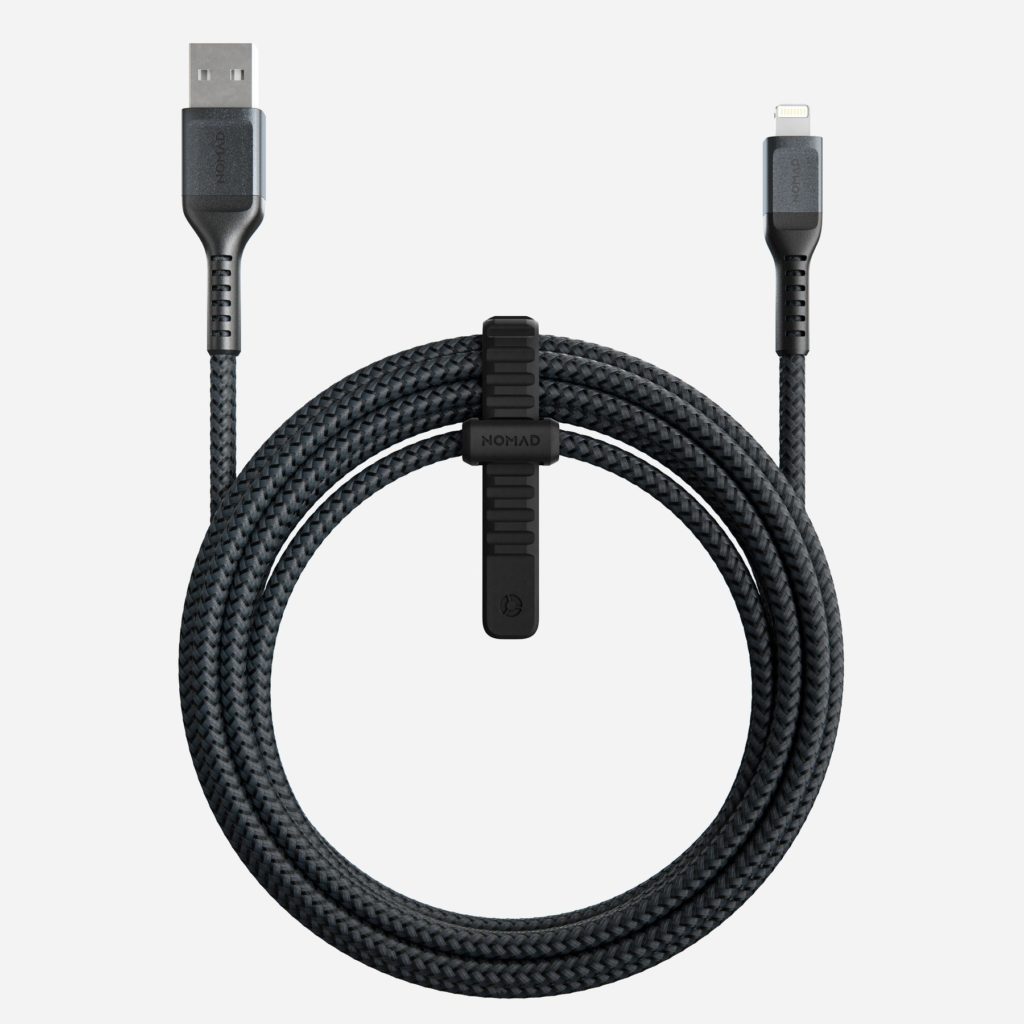 Nomad Charging Cable
Meet my new favorite charging cable, by Nomad. This bad boy is made with kevlar, the stuff bullet proof vests are made of. The texture is smooth and pliable, it's very light weight and the cable feels good in your hand. How many times have you had a charging cable fail on you while traveling? It's pretty frustrating. With a five year warranty, I'm betting this Nomad cable is one that's going to last.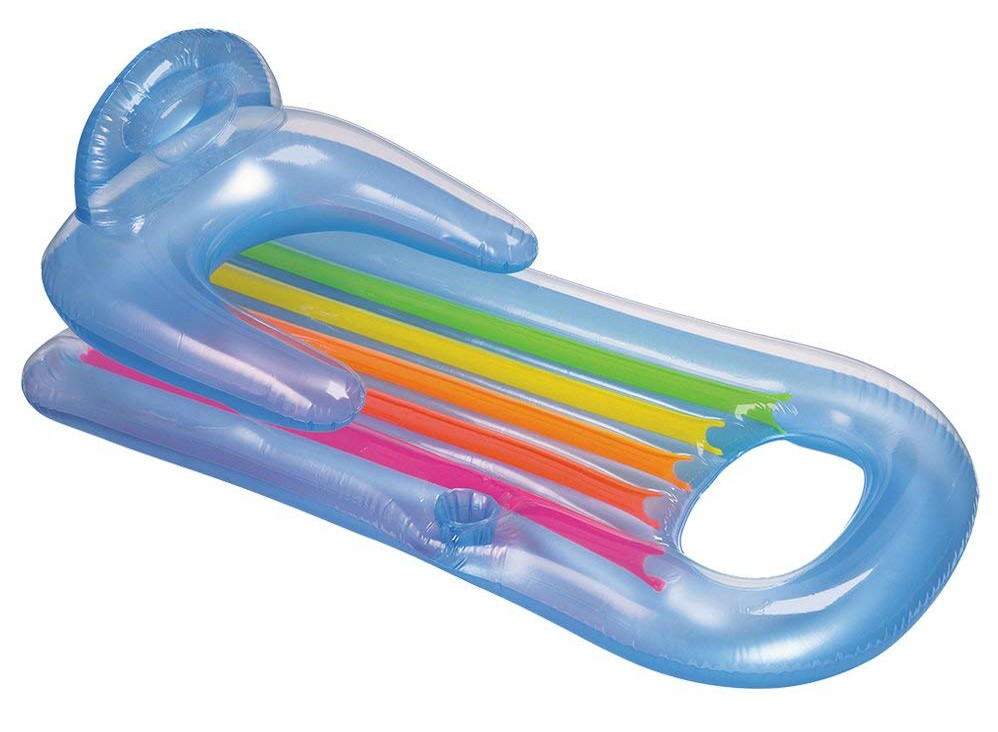 King Kool Float
Need a good float for the lake or pool? The Intex King Kool Float is sturdy and super comfortable. It's great for the lake because you can reach the water to paddle around and control where you're at and it's tough enough to withstand brushes with grass and foliage. The arm and neck rest is supportive and gives you the feeling of total relaxation. You are just submerged enough to keep you nice and cool on a hot summer day. This is the pump I used to blow it up.
Check out my list of must-have summer shoes HERE, and what clothes to pack for summer HERE.
Like it? Pin It!