Are you ready for summertime? I'm so ready. It seems like we have been in limbo forever, with a long wet winter then the surreal "reality" we find ourselves in at the moment with COVID-19. It's weird, right? We travel junkies are having to get friendly with the present moment without making plans for the next trip. It feels strange. Even road trippers are discouraged because, while less traffic is appealing, what's the point? Camp grounds are even closed for the moment. Still the desire to experience adventure bubbles below the surface. I know it's on your minds because my website traffic is up and I am hearing from you. You're thinking about it. So am I.
This is a temporary situation. Some states are already open and some are opening up as I speak. We're going to get back out there guys, we are going to have stuff to look forward to again very soon. And hopefully there will be some great deals to make it that much sweeter. So, here we go, practical meets fun with my picks for what to pack this summer. And if you don't go anywhere this year, they are just as awesome at home. *Disclosure: Affiliate links below. I earn from qualifying purchases at no extra cost to you, if you purchase via one of these links, thank you, this helps keep my website running!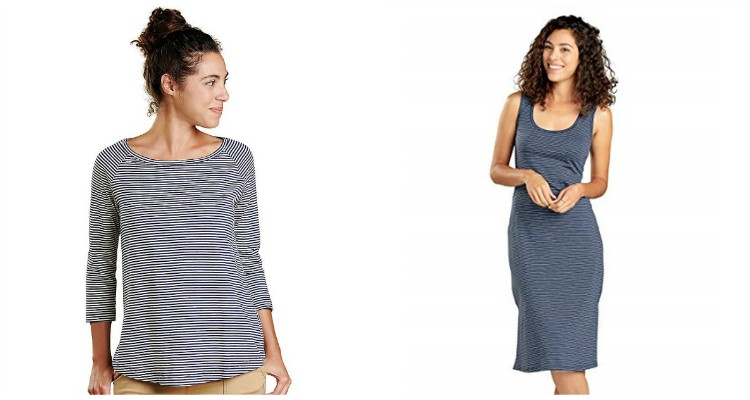 Toad&Co Travel Friendly Samba Separates
You have to get this set. Seriously one of my favorite Toad&Co mix and match pieces ever, because they are virtually year round, extremely comfortable, and look wonderful. Pictures don't do them justice, you have to feel them on your body, soft and cozy. Wear this Samba Paseo Dress this summer with flip flops and a sun hat. Wear it in the winter with boots and a sweater, wear it in the spring and fall with the tunic. I have the gray tunic and the gray dress and they look amazing worn together. It's like creating a whole new dress. It's elegant. But it can be made casual by wearing with a flannel plaid or hoodie. You can even wear it as a beach coverup. Total versatility!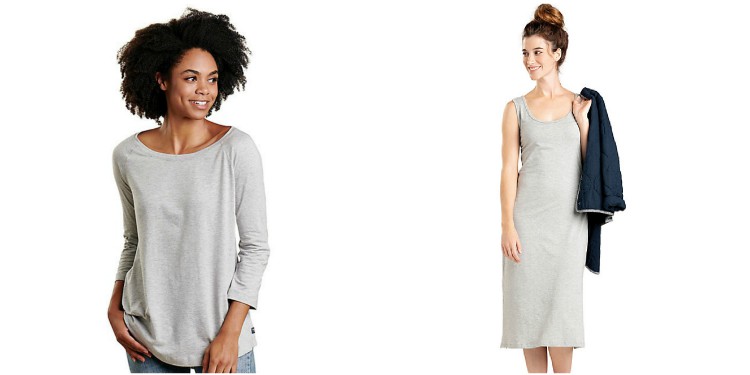 The Samba Tunic can be worn as a base layer under a sweater or hoodie, it can be worn with leggings, jeans, skirts, joggers….anything you can think of. Both pieces are extra light weight and perfect for your suitcase. I wear a 10, I like my clothes loose, and sized up on the dress to a large and medium fits me perfectly on the tunic. They come in different colors, all mix and matchable. Must have! I really hope Toad&Co keeps these on and just changes colors every year because they are wardrobe staples.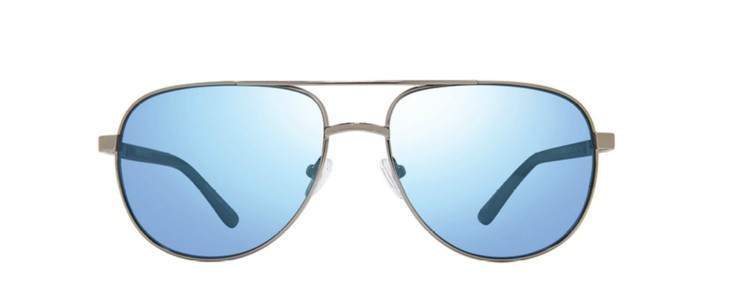 Revo Conrad Sunglasses
A quality pair of sunglasses is essential. Check out these new Revo Conrad Sunglasses. they have a sleek Gunmetal frame with black temples and Blue Water lens. They are gorgeous. I love how comfortable they are and the protection I get from the aviator style. Glare is a problem for me, and these cut down on that massively, especially around water with their NASA-based polarization technology.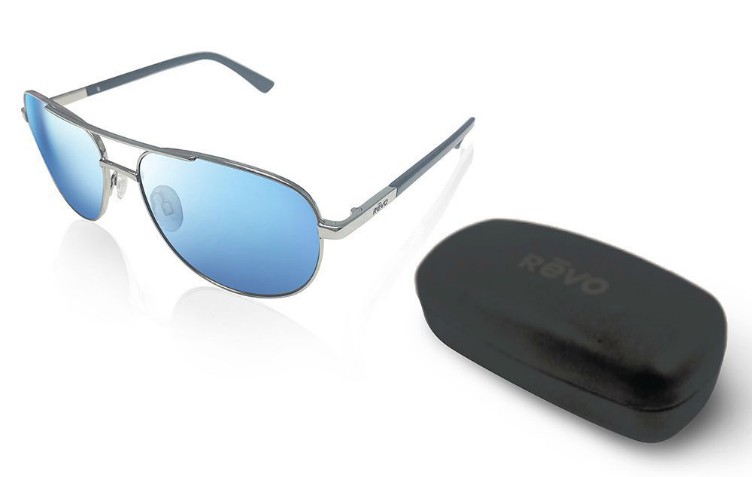 I never cared about sunglasses as long as they were cute. Even a $10 pair of gas station shades were fine with me, I left a pair everywhere I went anyway. Then I got my hands on a pair of Revos and I never looked back. The difference is huge. And let me tell you–when you have nice sunglasses like this, you don't lose them. They come in other colors, but I am in love with the blue water lens, I like the way it looks and I like my view when I'm wearing them. You can go on Revo's website and check out the different lenses to customize the way you want to see the world. They come in a super nice box-case and lens-cleaning bag.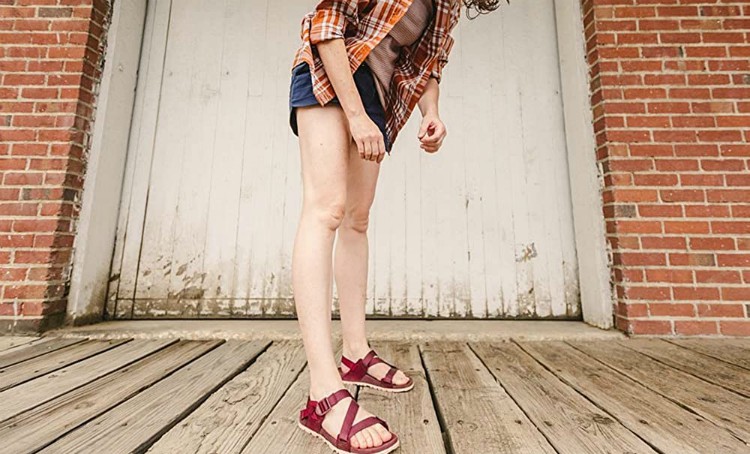 I find these less adjustable than my other Chacos and recommend you try them on at REI before ordering or consider ordering a size down if you normally have plenty of extra space around the toe box area. That softer sole is wonderful and I really hope they make more sandals with this same sole. Because they are lighter in weight, they make an even better travel sandal than other Chacos.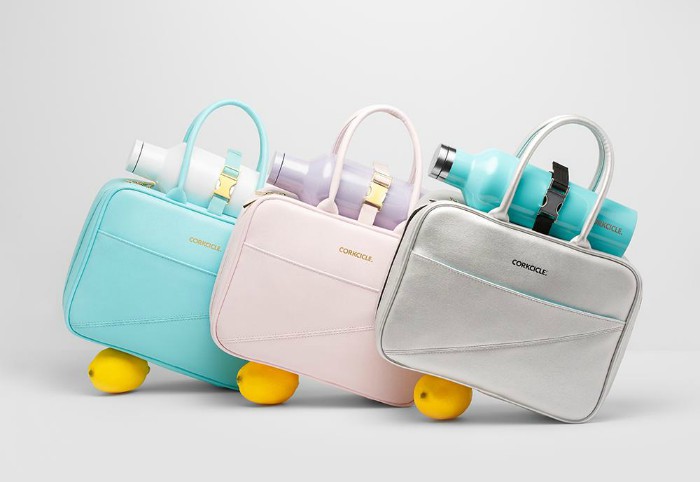 Corkcicle Portables
Headed to the beach or lake? Corkcicle has a beautiful way to keep your lunch and beverage cold. Check out this gorgeous Baldwin Lunch Box in soothing turquoise blue. It reminds me of a swimming pool, which is where I wish I was. The texture is soft and sturdy, it's well made and holds plenty of food. There's a great video HERE where you can see someone packing a lunch.  I especially love the clasp on the top which holds your water bottle.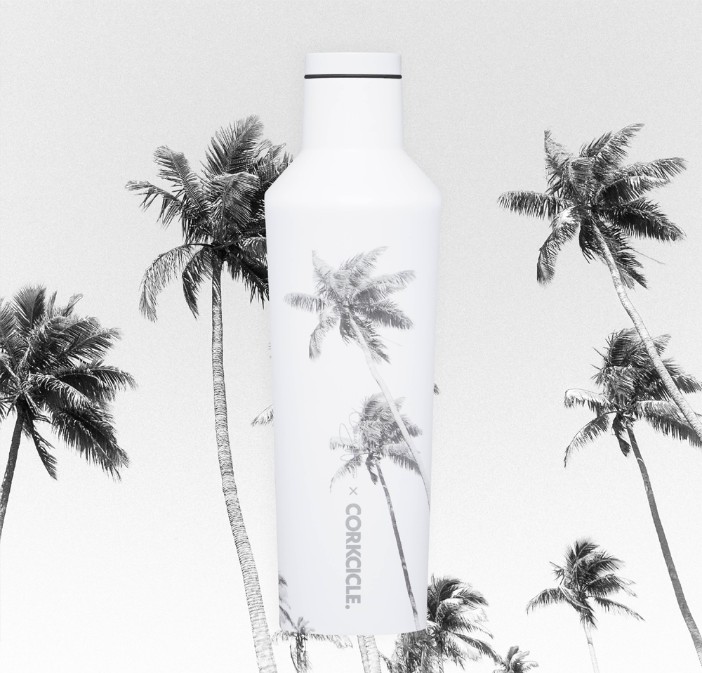 Look at this unique Palm Canteen. Corkcicle partnered with Surf Photographer, Corey Wilson to come up with this beautiful design. There are no other water bottle companies with as many design options as Corkcicle, I love that about them. They are constantly innovating and coming up with new styles and patterns. I love this Palm design for summer, or even for winter when you want some tropical vibes. It holds 16 oz, which is just right for lunch time, or to toss in your daypack.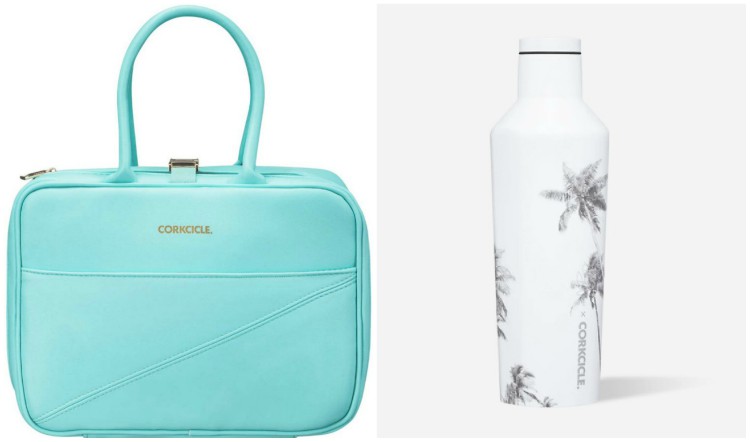 The two make a great pair for taking to the beach, or work to remind you of the beach. They are almost too beautiful to use because you don't want to mess them up, but this set is going with me everywhere this summer.

Headsweats Hats
I just recently discovered Headsweats Hats and I love them. They're comfortable and made to keep your head nice and cool which is perfect for summertime. Some truckers are definitely more comfortable than others, and these have a little extra padding inside that makes a difference. They have some really fun designs and I'm especially fond of their Bigfoot series which include this cute Sasquach Sunset Trucker Hat and this Deep Woods Townie Hat in cooling colors. I never leave home without one of these, they are awesome for hiking, farmers markets and beach combing because they keep the sun out of my face when I need it. They are a daypack essential. They have saved me on long train/plain/shuttle rides when glare is streaming in the windows.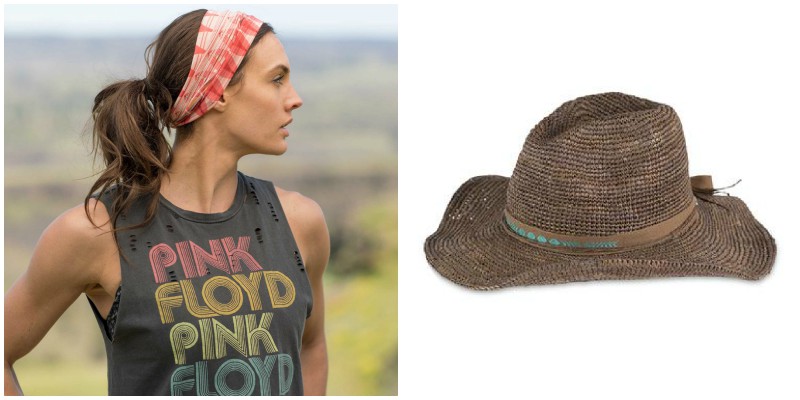 Pistil Sun Hat & Headbands
If you want to rock a more cowgirl-ish look without looking like you are wearing a costume, check out this Pistil Janis Sun Hat. The brim is shapeable, so one day you can do cowgirl, the next you can do a more traditional sun hat look. I love that the brim is only a couple of inches, making it more subtle and the pop of turquoise blue accents around the band. It is very well made and looks expensive in person.
I am so impressed with Pistil's refreshing designs and high quality. Headbands are great for summer (and year round) and they have the nicest headbands I've ever seen. Check out this Peony Headband and the bright Edie Headband. Aren't they gorgeous? And they come in different colors. I love all the bright, happy colors! I have been wearing them non stop since getting them. They also make awesome trucker hats including the McKinley, which is the same pattern as that fabulous Edie. Hint: you want Both!



Check out some of my favorite picks for summer camping gear

HERE

.
Like it? Pin it!