Happy Summer! Did you think it would ever get here? I was beginning to wonder, time has been moving so slow. Finally we get some great weather and time to spend outdoors with family and friends. If we are not vacationing, we are making our homes feel like a vacation. We are making our back yards feel like a fun camp site with bonfires and outdoor cooking if real camping isn't available. If we can't get to the beach, we can find a lake or a river. We've learned to improvise and celebrate what we have. Here are a few summer must haves that  I love for the season.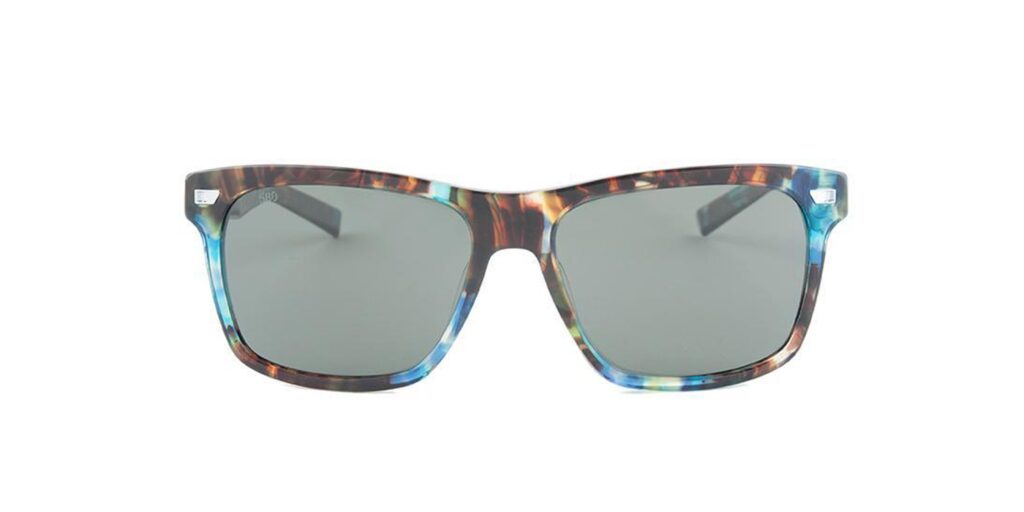 Costa Aransas Polarized Sun Glasses
You gotta have some polarized sunglasses for summertime. If you are around water especially, because they really cut down on glare so much and give you a more high definition view. Look at these fabulous Aransas shades! They come in different color options, but I like the unique blue flecks for something fun in this classic frame shape. They are super comfortable and look great on men and women. I love how Costa names their sunglasses after cool places. Aransas is a town on Mustang Island in Texas, where Spanish horses once ran free.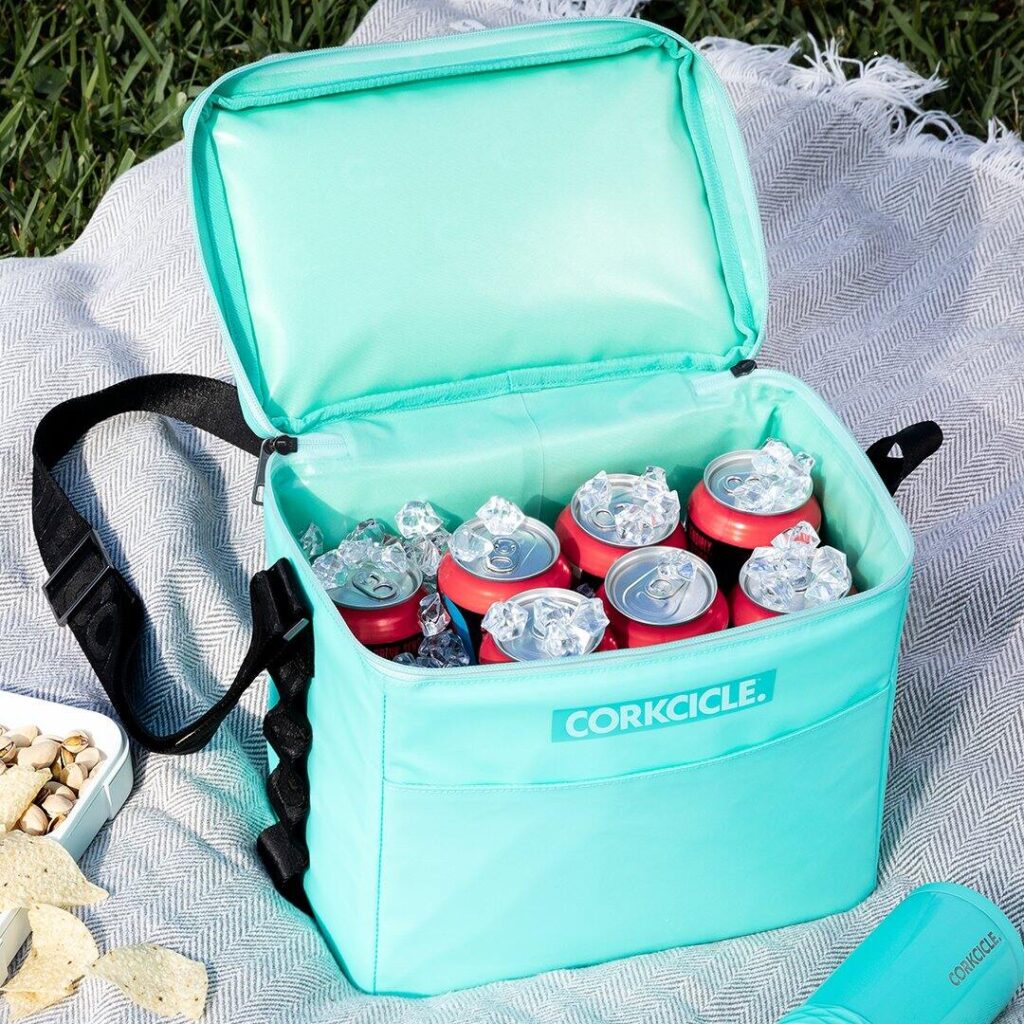 Corkcicle Mills 8 Cooler
Everybody needs a cooler for summer. The Corkcicle Mills 8 doubles as a lunch box for work or play. Look how pretty it is! It comes in three great colors, but I'm loving this swimming pool turquoise blue. This bag has more structure than you'd imagine by looking at pictures. It's soft, but not super soft–you can't push it down with your hand like other soft sided insulated bags.
The strap, handle and hardware are quality. It will hold 8 canned beverages or two bottles of wine to give you an idea of the volume. It will hold a good sized picnic or pool snacks. The adjustable strap makes it a breeze to carry and there is a slip pocket on the front to stash car keys or anything else you need easy access to.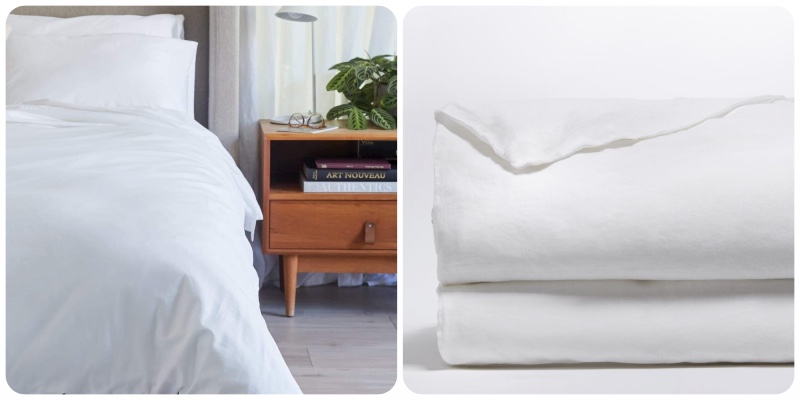 Italic Linen Duvet Set
Do you know about Italic? It's where you can get high end luxurious goods inexpensively. I've always wanted a linen duvet set for summer bedding. It's just so crisp and perfect for the season. If you've always wanted one too, check out this Pure Linen Duvet & Sham Set that has the quality you want but is extremely affordable. Made of rich flax linen, this bedding screams BEACH HOUSE. The more you wash it, the softer it gets and you never have to worry about any harmful chemicals because of the OEKO-TEX certification. I also love that the shams are big enough to accommodate my queen-king size pillows. You will never guess how affordable these are. I'd expect to pay $300 for a set like this, but at Italic, it's only $75!
Italic sells bedding that is made by the same companies that make bedding for luxury hotels like Four Seasons. I've now tried two sets of their bedding and I couldn't be happier with it. We may not be able to travel as much right now, but we can make our homes feel like a luxury hotel, right?

Royal Robbins Shorts
I'm a longtime fan of Royal Robbins–they make the best travel clothes. This year I am trying their shorts for the first time and I really wonder what took me so long! They are awesome! And this year, with record temps, good shorts are a necessity. The Discovery III has mesh pockets for ventilation and the fabric is breathable and quick drying. They are perfect for water activities. If you prefer longer shorts, the Discovery III Bermudas are a classic and have all the great features of the shorter version. For a more relaxed fit, the Jammer Short has a super soft waistband and generous cut.
They are all really cute shorts that are light weight and super travel friendly. If you need to wash them in a hotel sink or camp site, they will be dry very quickly, especially if you can hang them in the sun. They have secret zip pockets and come in some great color options.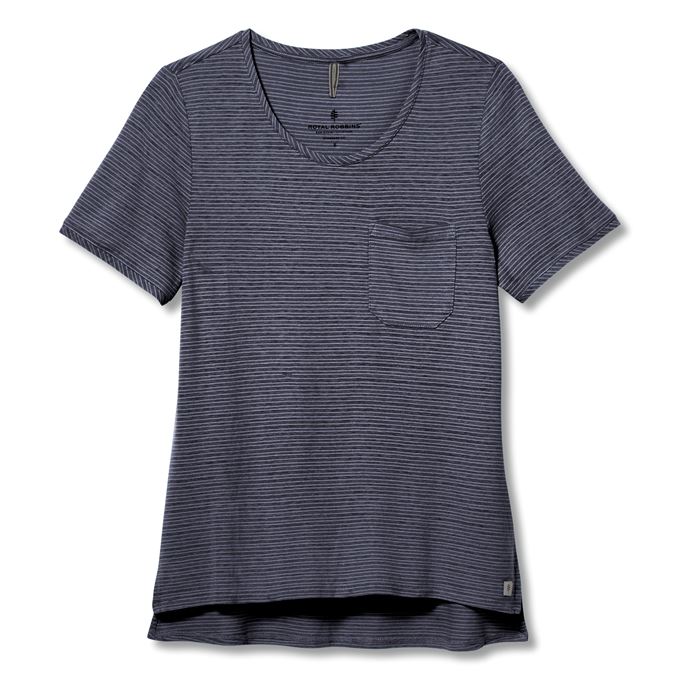 A great top to pair with the shorts is the Vacationer Tee. Made with organic cotton, recycled poly and hemp, it's soft after the first wash and makes a good wardrobe basic. You can't really go wrong with Royal Robins, their clothes are generally eco friendly, they use great materials like organics and hemp, they mix and match and travel amazingly.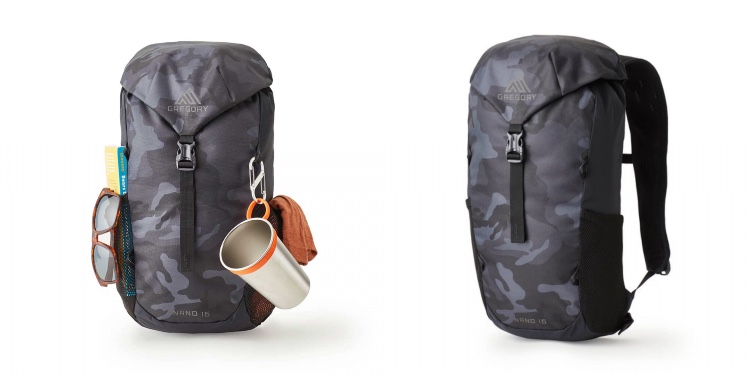 Gregory Nano 16
Need a versatile day pack for hikes, summer festivals and exploring a new city? Or just an everyday carry bag? Check out the Gregory Nano 16. It's a great size, accommodates a water reservoir, and looks super cool in the black camo print which I find to be neutral and blend-inable but more interesting than plain black or gray. The Nanos come in a variety of sizes, the 16 liter is in the middle.

Camp Chef Pro 90x Cook Stove
No summer story of mine would be complete without the mention of Camp Chef. I'm crazy about their stuff which is perfect for camping but works just as good at home. Since the pandemic I have been perfecting my cooking techniques, making at-home food taste just as good or better than restaurant food. You just need the right tools and some good recipes and YouTube videos. Right now I am loving Pro Home Cooks, which is what I'm trying to be, a pro with my cooking at home. With Camp Chef I have been able to up my game substantially.
Last summer I was cooking outside all the time with the Pro 60X. I'm just as excited about it as I was the first day I tried it. However, bigger is better because you can fit more stuff on the burners, like an extra big griddle (talk about restaurant quality!) and the use of a free burner while the other two are used for the Pizza Oven or BBQ Box.
I have used a lot of camping stoves and nothing compares to this if you are car camping. And I haven't found a home system that comes close either. So this summer, I'm trying out the larger Pro 90X that has the third burner. If you don't have a Camp Chef stove yet, get one. Don't deprive yourself! And take advantage of their cool accessories so you can mix and match to meet all your culinary desires. At a minimum you have to get the Pizza oven. You will be making pizzeria quality pizzas right off the bat and you'll turn your patio or campsite into a gourmet bistro, I can't say enough good things.

While we are on the subject of camping, MSR has a new water filter called Guardian Gravity Purifier. MSR has a great reputation for their water filtration systems and I have found the ones I've tried to be reliable and easy to use. Gravity bags are super straight forward and have the ability to make a lot of clean water for larger groups.The Guardian Gravity Purifier, removes viruses and pathogens to keep your water safe and is perfect for a family size camping group.
I'm also huge on having several water purifiers in your supplies for emergency use as well as for fun. Check out their Home Emergency Filter which you should really have on hand as a bare minimum disaster tool. I also hope you have an emergency bag in your car with a water filter and go bags at home for every member of the household. Every bag should have provisions for water. MSR has a great variety, check them out and load up for summer fun and peace of mind.