Summer is not officially over until September 22. I'm hanging on! Are you too? The weather is still summery where I'm at and it's still camping season, only better because the kids are back in school and campgrounds are way less crowded. If you want to get in some last minute summer camping, I've got a luxurious tent for you, and it will fit a ton of people. The Slumberjack Overland 10 Tent is a ten person tent that offers plenty of space to spread out.
Not just a summer tent, the Overland 10 assembles easily by unfolding it accordion style. The carry case is nice and big, so you don't have to worry about trying to get it back in the bag. I love to camp with tents bigger than what I need because then I can fit all my stuff easily and I like to deck out my tent with extra comfortable bedding and even luxuries like a little nightstand table and even a chair. I also like being able to stand up in my tents.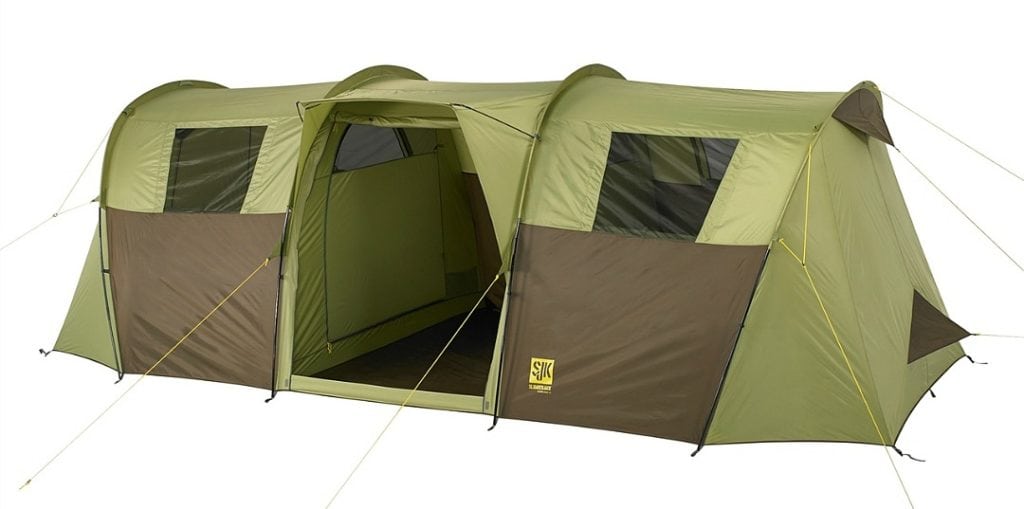 The Slumberjack Overland 10 Tent is heavy duty and really meant for expeditions, for hunting and that sort of thing. It would make an awesome base camp tent. But I love it for families too. It's perfect for families with teenagers, and for friends to share and have their own space. I think it's good to have stuff like this for emergency situations as well. Harvey reminds us that we need to be prepared for disaster, and having a shelter like this on hand is a great idea. Find the Slumberjack Overland 10 Tent HERE.*Disclosure: Affiliate links below. As an Amazon Associate I earn from qualifying purchases at no extra cost to you, if you purchase via one of these links, thank you, this helps keep my website running!