OMG people. I just discovered the most wonderful shoe for warm weather travel! Can you feel my excitement? The Sanuk Chiba Quest Knit is one of the best shoes for travel I've ever come across.  It's feather light, so it won't add bulk to your luggage, and it is incredibly comfortable. As light as they are, they still offer excellent arch support. Also, the Chiba Quest is super cute–look at them!
This is the prettiest grey that will look perfect with all my white summer clothes. Yes, I travel with white. All the time. For years I wouldn't dream of it, but I love wearing white in the summer and I'm always on the lookout for shoes that work with it.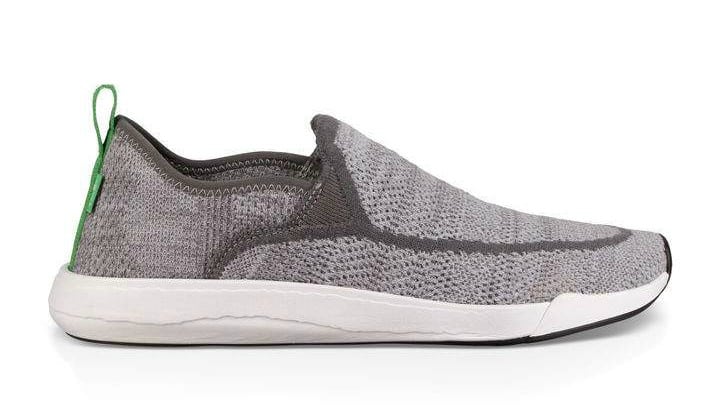 The Chiba Quest looks great with my white linen, capri jeans, cropped pants and I'd wear them with a skirt to ride a bicycle. They are a wonderful alternative to heavier athletic shoes. One tip–consider sizing down. I WISH Sanuk would offer half sizes. I'm kind of in between, but my normal size is 9 in most shoes. The 9's were too long, so I needed to size down to an 8. The black is also very nice, with flecks of gray that make them versatile to match more outfits. Find the Sanuk Chiba Quest Knit HERE.*Disclosure: Affiliate links below. As an Amazon Associate I earn from qualifying purchases at no extra cost to you, if you purchase via one of these links, thank you, this helps keep my website running!