Let me just say right now, this is the prettiest blanket ever. Definitely the most beautiful outdoorsy blanket I've ever seen. Seriously, if someone were to design a blanket just for me, this would be it. Number one–I am madly in love with Iceland, number two–this color is my idea of the most serene state of visual bliss. Those saturated purple blues…they set off the pleasure receptors in my brain like crazy. It's perfect for summer because when you are not cozying up with it, the cooling colors will soothe you in another way.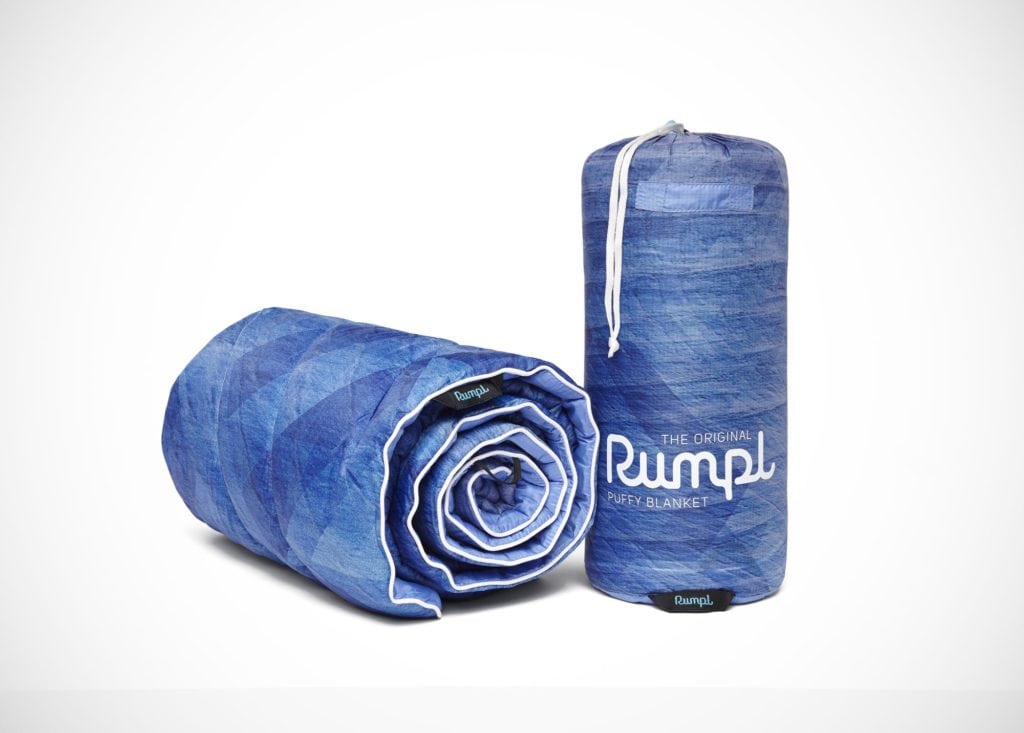 The image on the blanket is actually a photograph by Thomas Woodson of a glacier in Iceland. I've long been enchanted by glaciers and to see this image imposed on the Rumpl along with a lovely chevron pattern is just design-heaven. I can't say enough about how gorgeous it is, it's worth having strictly as art. Functional art.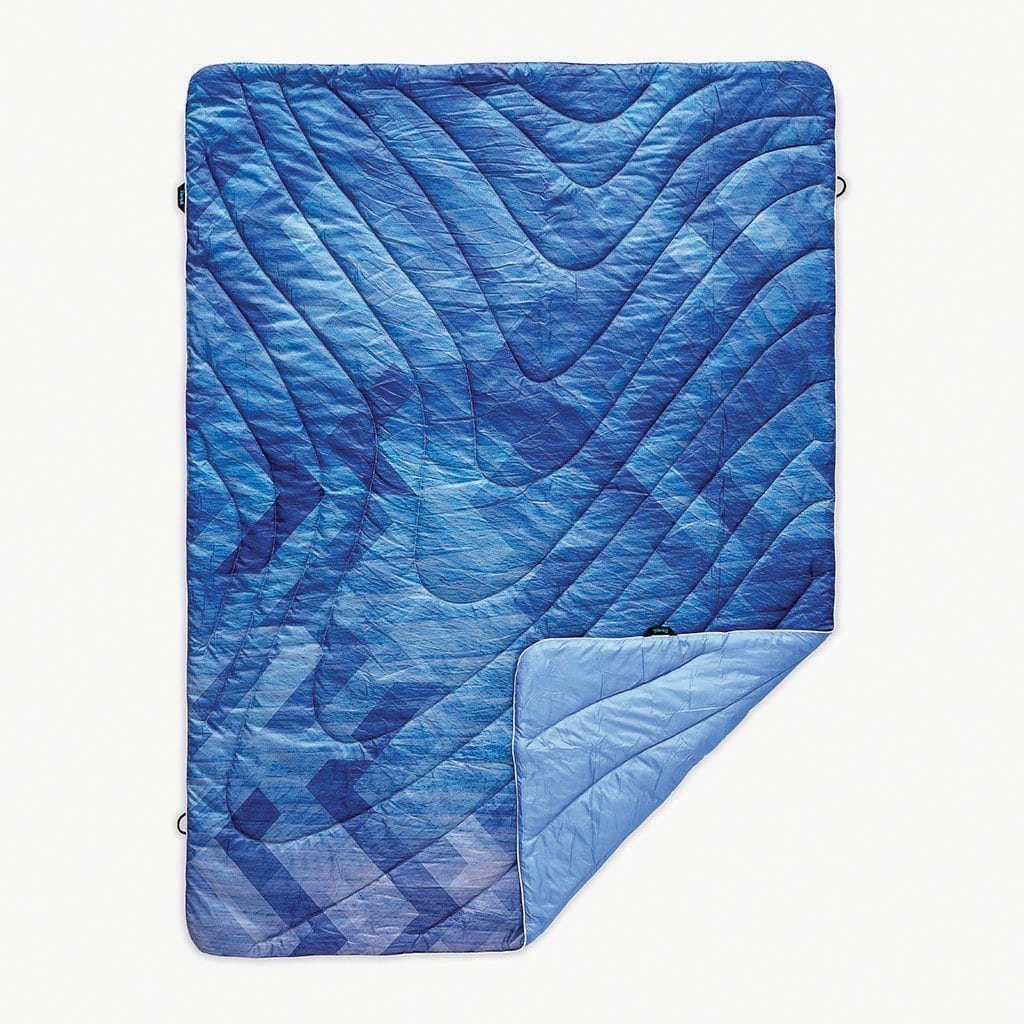 The Rumpl Iceland Print Puffy Blanket is made of durable rip stop nylon with water resistant DWR and comes with a stuff sack. At just over 2lbs, it's packable and wonderful for snuggling around a campfire or to provide that little bit of warmth you need in your hammock after the sun goes down. I always have a blanket like this in my car for impromptu picnics, and for those moments when you just wish you had a blanket. If you have kids, those moments are frequent, and Rumpls allow you to spend more time outside rather than having to head home because you're cold.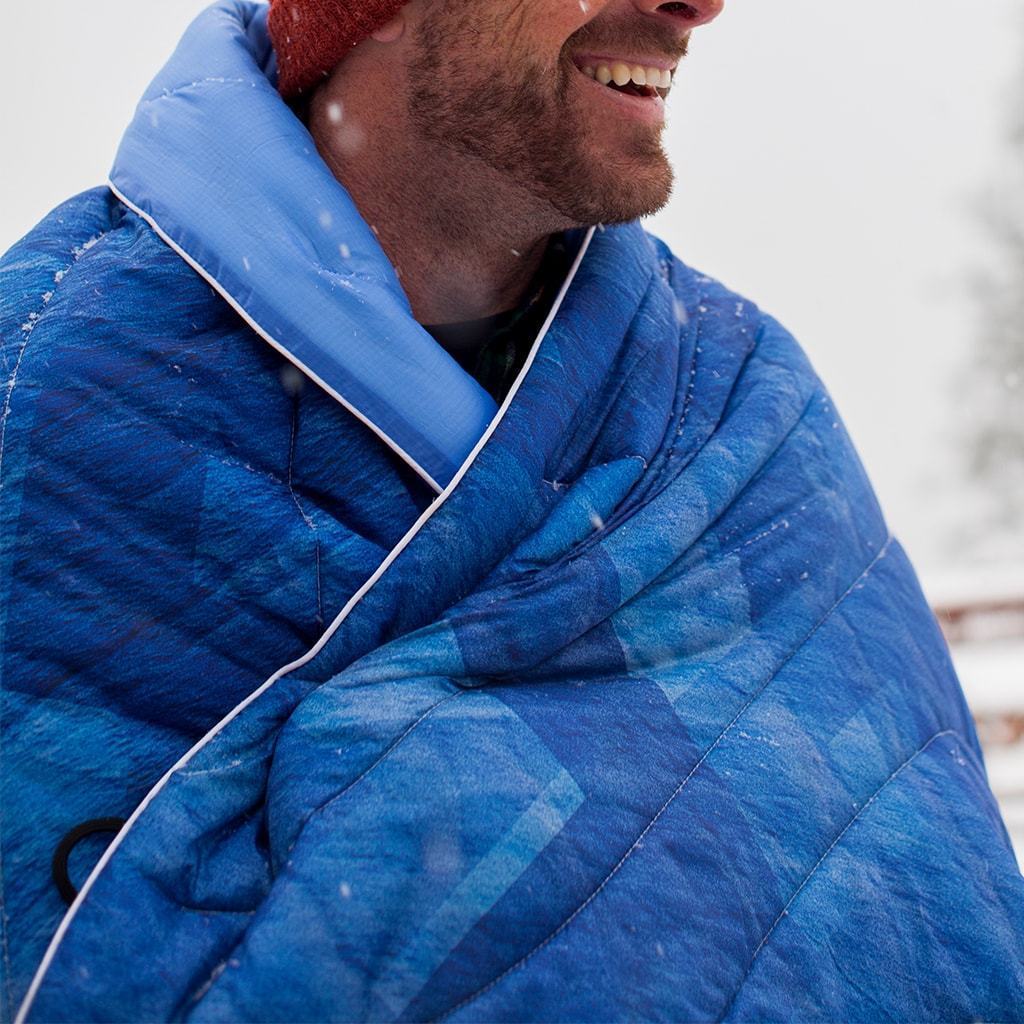 The Iceland blanket is my favorite Rumpl so far, but they come in lots of beautiful colors and patterns. I use them all the time both inside (guest blanket, movie night cuddling, etc.) and outside, and consider them a necessity. Find this crazy beautiful Rumpl Iceland Print Puffy Blanket *Disclosure: Affiliate links below. As an Amazon Associate I earn from qualifying purchases at no extra cost to you, if you purchase via one of these links, thank you, this helps keep my website running!