You know I'm obsessed with beautiful design, right? Well look at this unique blanket. This is the Rumpl Old Growth Puffy Blanket and it is functional art. Use it camping, at the beach, in your hammock or at home, it's as versatile as it is gorgeous.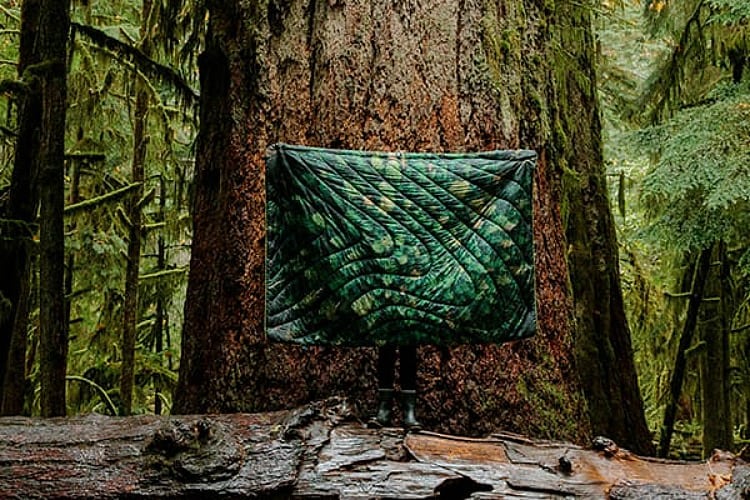 The Rumpl Old Growth is made from the same material as your sleeping bag in a blend of Ripstop Nylon and Poly with a rain resistant DWR finish. It's quick-dry and machine washable and the texture is nice and soft. I love the wave-like baffling. The forested image you see is by Canadian photographer Jeremy Koreski and a portion of the proceeds goes towards environmental conservation.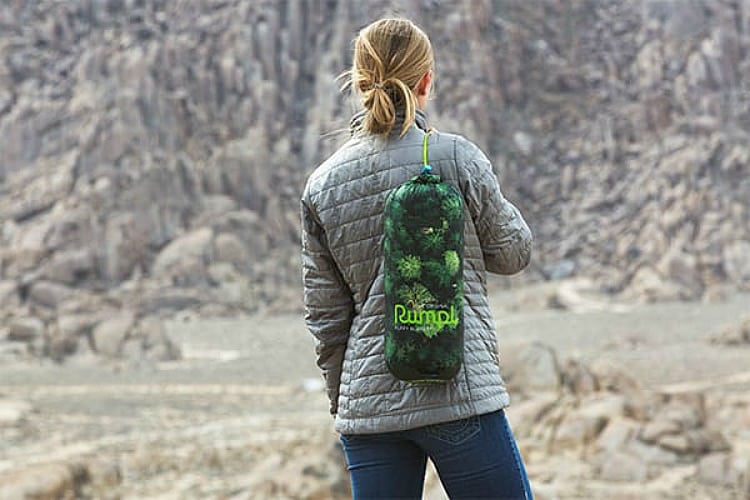 This blanket is throw-size at 50 x 70 and it is the perfect size for snuggling in your hammock. We always bring blankets (sometimes even a sleeping bag) when hammocking because it can get chilly even in the summer here in the Pacific Northwest. The Rumpl is ideal for this.
It packs down small and portable and comes with a stuff sack. I love it for road trips and families. This is a great blanket for kids sleeping in the back seat while you're on the road or watching outdoor movies at the park. It's nice for cozying up by the campfire, adding an extra layer of warmth in the tent and curling up for a movie marathon at home. It's kind of a must-have addition to your outdoor supplies. Find the Rumpl Old Growth Puffy Blanket *Disclosure: Affiliate links below. As an Amazon Associate I earn from qualifying purchases at no extra cost to you, if you purchase via one of these links, thank you, this helps keep my website running!