All winter I have chosen dark porter and stout beers instead of my usual favorite, Hefeweizen. There is just something so cozy about a rich, dark, slow-sipping stout. From now on, that's what I'll be ordering during the winter. The darker the better and oh how I love interesting flavors. The Rouge Hazelnut Brews knocked my socks off with one of my favorite things on earth–hazelnut.
Rogue's Hazelutely Choctabulous is spectacular. They call it a "candy bar in a glass," but it's even better than that. It's beautiful and rich. One of the best beers I've ever tasted. It's a combination of the Chocolate Stout (also wonderful) and the Hazelnut Brown Nectar. It's like a dessert with a taste that does a dance on your tongue. Lots of depth and creamy, yummy notes. I didn't find out about this one until the end of the holidays, but you can bet that next year I'll be stocked for special occasions.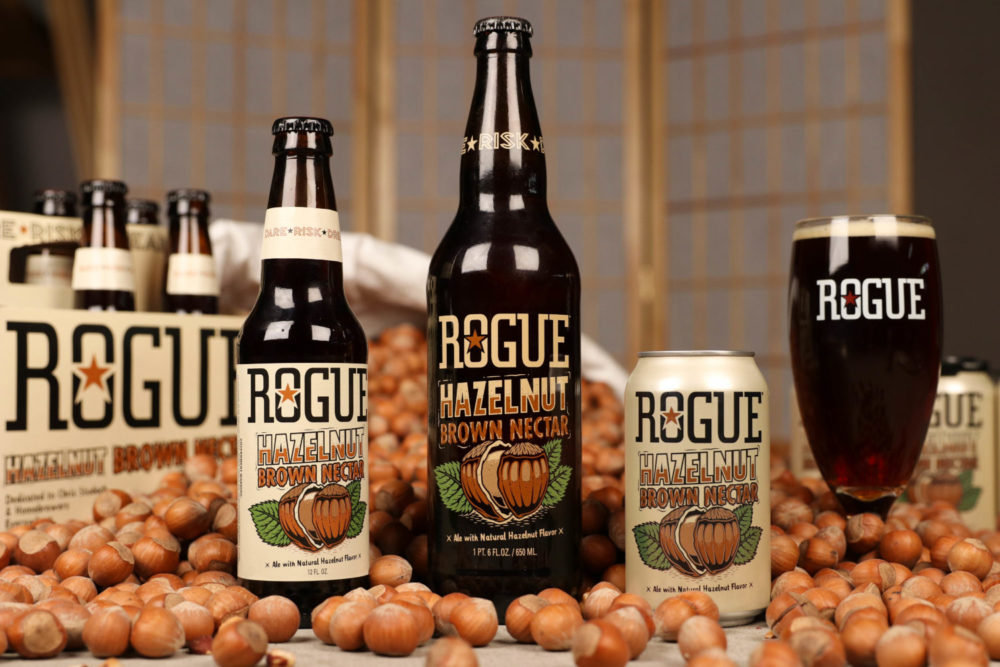 The Hazelnut Brown Nectar is lighter, less sweet, and doesn't have the chocolate flavor. If I had to choose between the two, I'd go for the Hazelutely Choctabulous, but this one is nice for when you want something with an exceptional flavor, but not quite as rich and filling. It still has that nutty, creamy caramel taste. What's also really nice about this one is that it comes in six-packs. Sometimes a whole pint is too much for me when it comes to richer beers and it's easier for me to commit to the smaller bottle.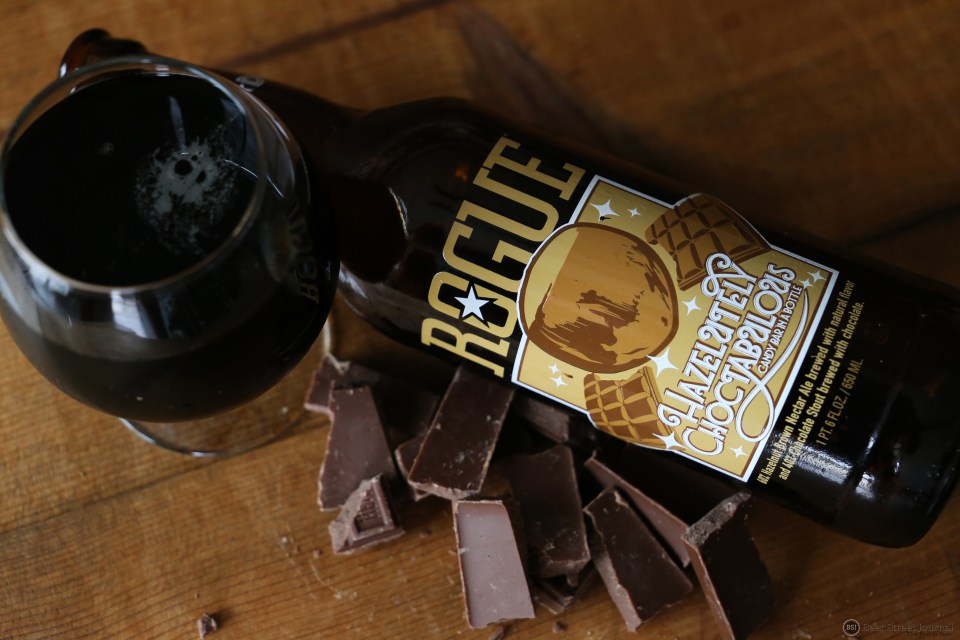 If you are a hazelnut fanatic like I am, you will love these beers. I am hoping Rogue does a Hazelnut Coffee brew one of these days. Rogue is reliably good, all the beers I've tried so far from this brewery have been excellent. Find out more on Rogue Hazelnut Brews HERE.