Who knew a company renowned for sandals could make such bad ass boots?! Look at these Chaco Borealis Boots, aren't they cool? They are so refreshing, something different in the world of boots and you guys know how obsessed I am with boots. These really caught my eye with their unique design, and once I put them on, I was hooked.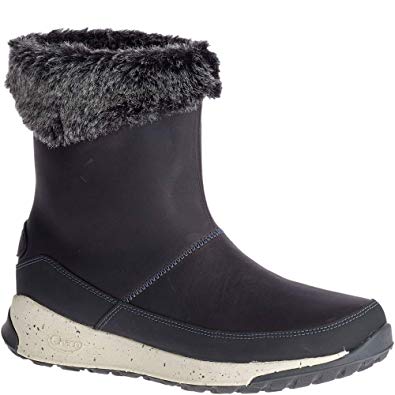 I've worn them traveling in mild weather, colder weather (40's), and pouring down rain and they performed like a dream. They look so cute with skinny jeans and they also look great with dresses. I love the faux fur cuff at the top and the speckled sole. They come in two shades of brown as well, but I'm really partial to the black.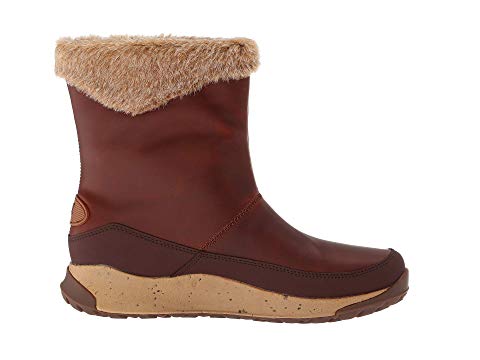 A waterproof leather upper keeps your feet dry, and they have diamond pattern lugs on the bottom for traction in the snow. These boots have a waterproof coffee based charcoal fleece lining–coffee? This is something I haven't heard of yet and I'd love to know more about coffee based charcoal. In my experience things usually get better whenever coffee is involved. The footbed is comfortable, they are not stiff like Chaco sandals, they are softer and more of what you would want and expect in a boot.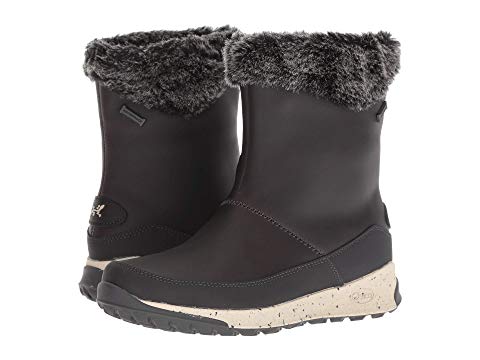 I typically wear a size 9 and found these true to size. These are not your beefy insulated boots that you'd wear to the Tundra. I would not choose these to wear in really cold weather because my feet are popsicles in the winter and I go for ultra-warm footwear. But for our mild Pacific Northwest winters, they are perfect. And because they are not super hot, I can wear them in spring and fall too. Love these babies! Find them HERE.*Disclosure: Affiliate links below. As an Amazon Associate I earn from qualifying purchases at no extra cost to you, if you purchase via one of these links, thank you, this helps keep my website running! 

Like it? Pin it!