For the last couple of weeks I've been obsessed with the Pizzacraft Pizzeria Pronto Pizza Oven and now I've discovered an accessory to make preparing pizzas even more fun, the Pizzacraft Folding Bamboo Pizza Peel. The Pizzeria Pronto is the most exciting cooking-related item I've ever come across and we have been having a blast making pizzas nearly every single day.
For the record–I've lost weight. Yep. That's what being really satisfied will do for you, after some homemade pizza made with healthy organic ingredients and a big salad I'm good for the day and don't get hungry at night. It's awesome. My clothes are getting looser and looser and I'm eating like a king. I know eventually I'll get used the thrill of being able to make real pizzeria style pizza at home, but for now I'm enjoying the excitement and variety of all the different types of pizza we make. The creative process is really half the fun, and for food prep to not feel like a chore, well that's very cool to me.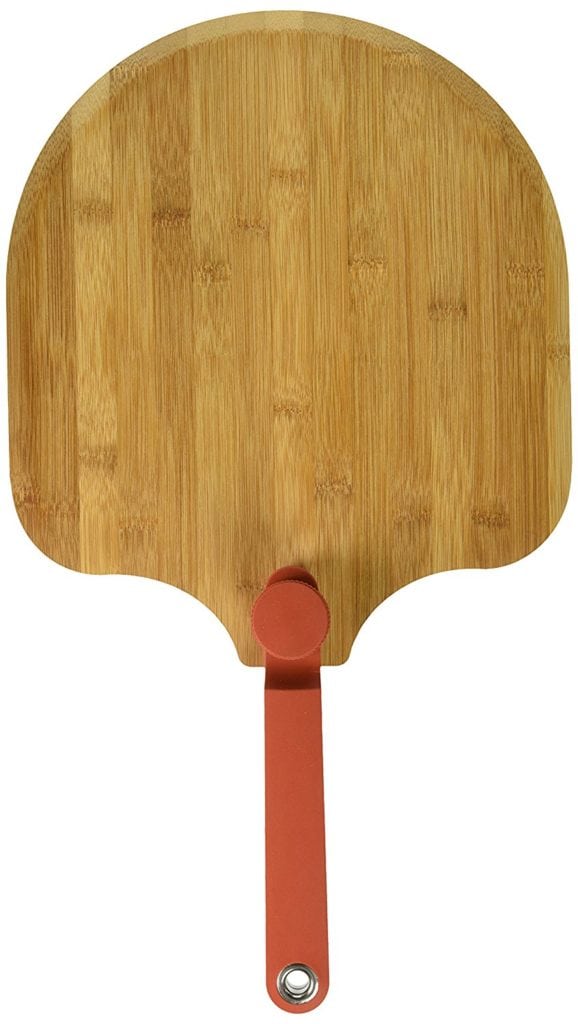 So I've been reading the Pizzacraft Blog and came across this post about upping your pizza-making game by having two peels. They're totally right. If you get serious about making pizza you really need two peels. You prep the pizza on the bamboo peel, then slide it in the oven (make sure it has plenty of flour and/or corn meal before putting the uncooked pizza on it). When your pizza is done, you use the metal peel (I like this one made by the same company) to slide the pizza out. This is also great for when you are making multiple pies. While I have a pizza in the oven, my son is making his pie on the bamboo peel. It streamlines everything.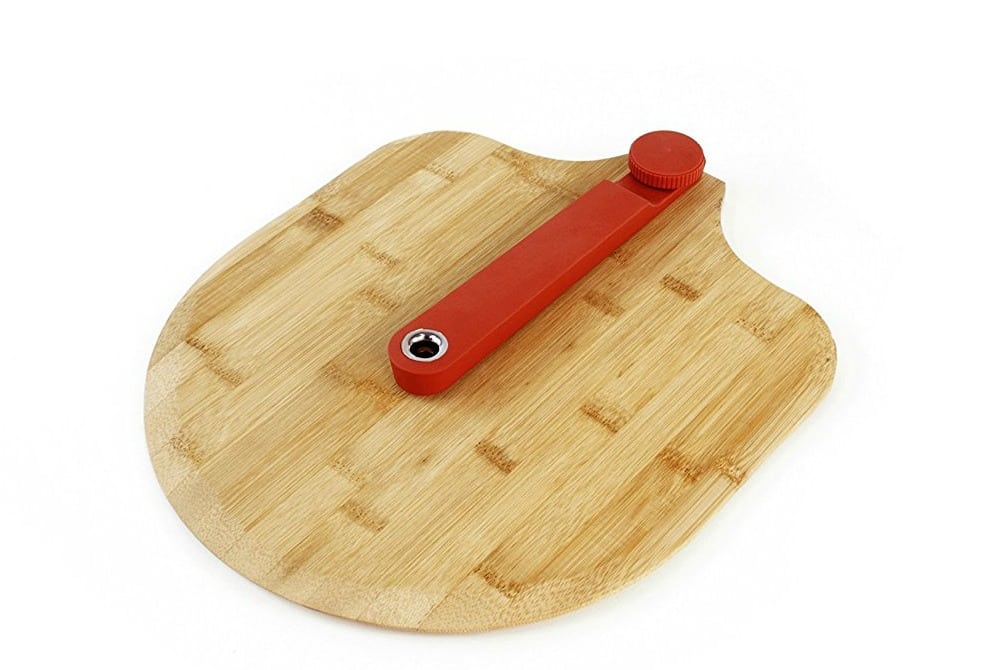 Because the handle folds, it's a great peel for taking camping and for storing in space-limited pantries like mine. I also love that it is rubberized and easy to hold onto. We plan to take our pizza oven camping very soon and both of these peels are perfect for that. Can you imagine eating fresh baked brick oven pizza at a lakeside picnic table at your campsite? Heaven, right? If you don't already have a Pizzeria Pronto, I can't recommend it strongly enough. But this peel will work with any pizza-cooking situation Find the Pizzacraft Folding Bamboo Pizza Peel HERE.*Disclosure: Affiliate links below. As an Amazon Associate I earn from qualifying purchases at no extra cost to you, if you purchase via one of these links, thank you, this helps keep my website running!