The new Pacsafe Dry Anti Theft Portable Safe is a 15 Liter dry bag that is perfect for securing your valuables this summer. When you are kayaking at a busy park and want to beef up your security, this is your bag. The description says "water resistant" so I wouldn't drown it, but for that bag that sits on top of your paddle board or kayak–I think this is a good option. I also love it for resorts, to secure your valuables to your lounge chair by the pool while you take a dip.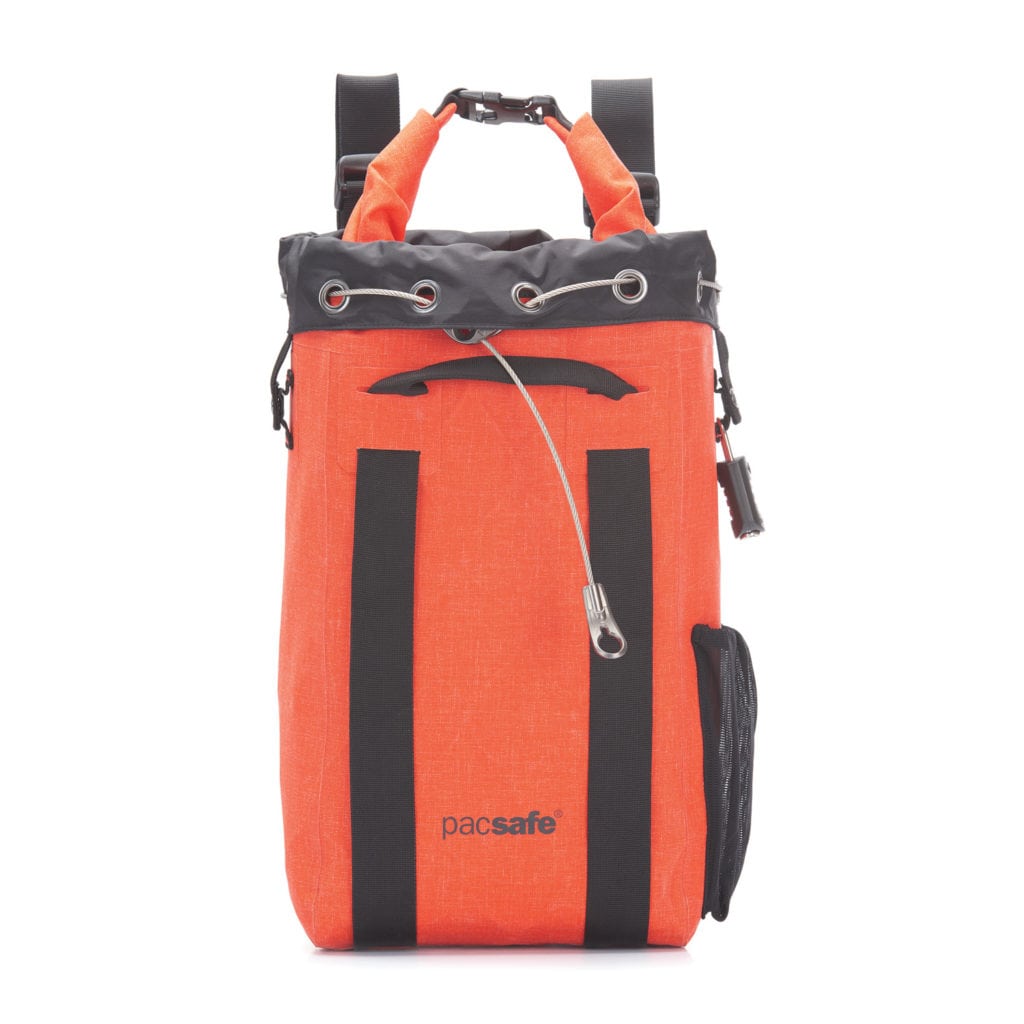 It boasts the exo-mesh other Pacsafe bags have to protect from slash and run theft, but the Pacsafe Dry Anti Theft Portable Safe has an inner lining that rolls up like a regular dry bag. It even has RFID blocking pockets for your credit cards and passport. The texture is stiff with a lot of structure, I suspect it will break in a little over time. The TSA friendly lock is located inside the bag, and makes this nice for checking if you end up with too much stuff on your way home.
This bag comes in three colors including a bright orange. I love the sleek charcoal, but would opt for the orange if I needed it to stand out. It's a large bag for me, a little bigger than a school-sized backpack, which is nice for holding a change of clothes and all your valuables. I hope Pacsafe makes a mini version of this useful bag for smaller loads. Find the Pacsafe Dry Anti Theft Portable Safe HERE*Disclosure: Affiliate links below. As an Amazon Associate I earn from qualifying purchases at no extra cost to you, if you purchase via one of these links, thank you, this helps keep my website running! .