Are you out there drowning in on and off spring showers like we've been? The Outdoor Research Helium II Rain Jacket is a great solution that you can stow away in your daypack for those out of the blue rain storms. It's kind of a must-have and since it packs down so small, it's perfect for travel.
The Outdoor Research Helium II Rain Jacket comes in a wonderful variety of colors. I especially love the Batik/Baltic which is that high frequency cobalt blue-purple color that I will always choose when available because it's simultaneously calming and energizing and just gorgeous to look at.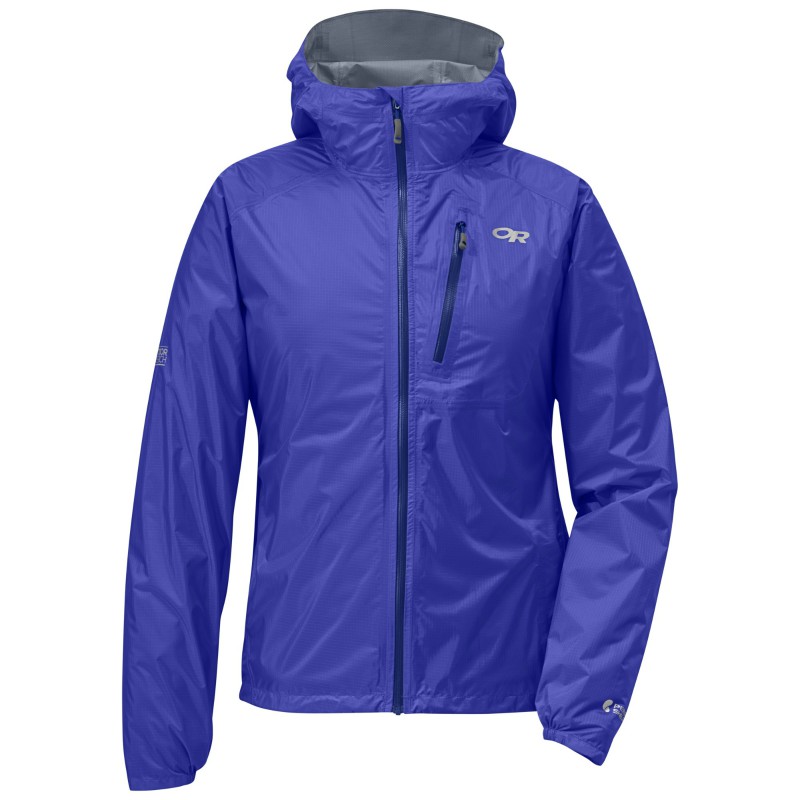 The front zip pocket accommodates my iPhone 8+ and the hood fits comfortably and does a good job keeping the rain out of my face and hair.
Outdoor Research, I find, runs slim. I always size up anyway with stuff like this, but I would recommend large for a medium sized person. I like a loose fit that allows me to wear bulk underneath, or just have that extra space. The sleeves are a bit long, but it's a trade off for that extra room. It comes down nice and long over my bum and almost to mid-thigh, and I like that even though it is meant to be a more athletic fit. Because of the raglan sleeves and thin material, it looks fine in the bigger size. It's available for men and women.
Reflective details are a nice touch that helps you to be more visible when cycling or running/walking at night. This is one of those jackets you will reach for over and over. *Disclosure: Affiliate links below. As an Amazon Associate I earn from qualifying purchases at no extra cost to you, if you purchase via one of these links, thank you, this helps keep my website running!