Do you find yourself looking around the house for your wallet every now and then? The Nomad Slim Wallet with Bluetooth Tile Tracking solves this problem and looks gorgeous in the processs. Nomad's stuff has a unique look that sets itself apart from other wallets and phone cases out there. Their stuff is distinctly masculine and upscale. The high quality vegetable tanned Horween leather develops a patina over time that makes it look a little old world, while still being super modern in function.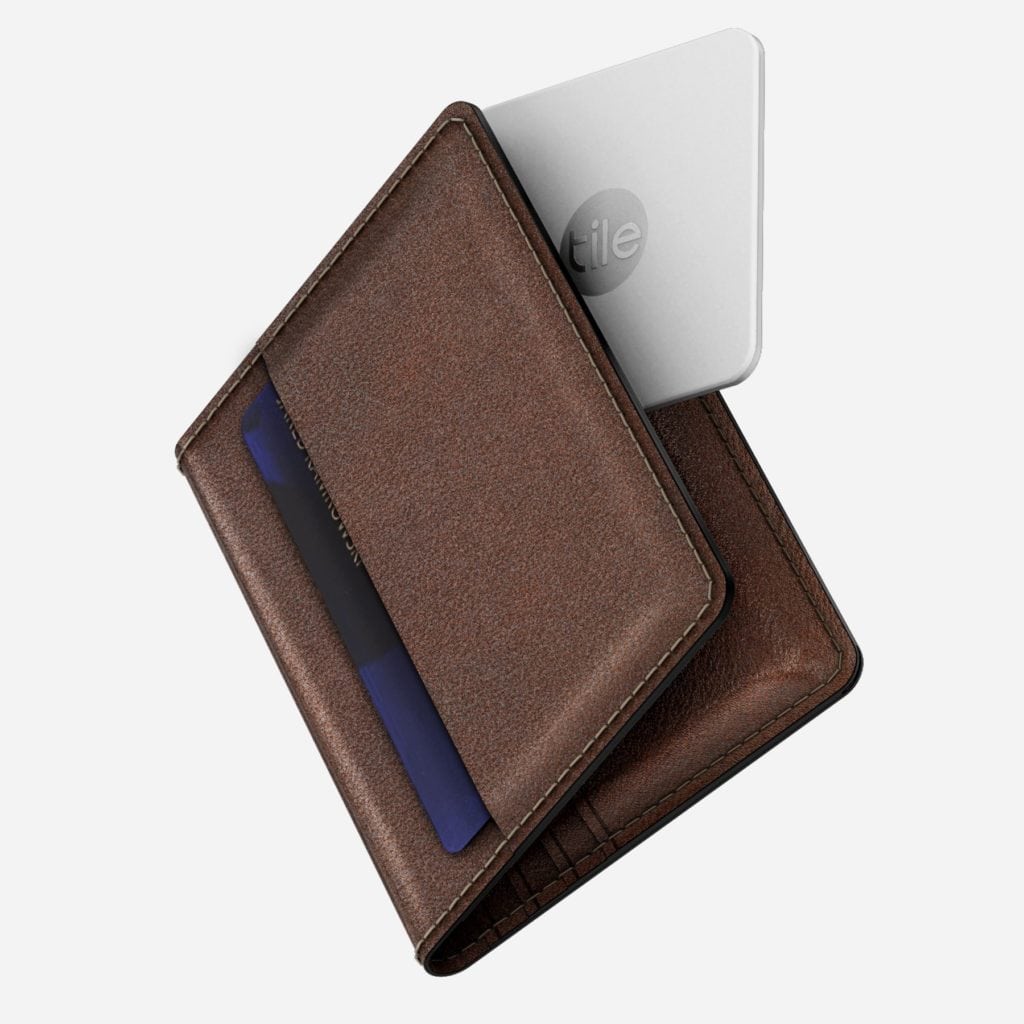 The Slim Wallet is high tech with that tile that helps you track it down when you misplace it. It also has slots for 12 cards. The Tile fits in a secret slot and you don't even know it's there. You can use your phone to find your wallet, and you can also use your wallet to find your phone. I still use wallets, and I like them to be as minimalist as possible. The Nomad Slim fits the bill entirely.
The presentation is lovely, this would be a beautiful gift. My son always tries to make off with my Nomad stuff and this is one time I might be all for it. He's extremely responsible and still has his very first wallet that he's had since he was about seven years old. But as the contents of his wallet get more and more valuable with debit cards and cash from odd jobs, I like the idea of having a tracker where he can easily find it. It's also crossed my mind to LoJack him with it (shhhhh). There's a nifty alert system that will let you know if you are about to leave your wallet behind, so hopefully you never lose it to begin with. Find the beautiful Nomad Slim Wallet with Tile Tracking HERE.*Disclosure: Affiliate links below. As an Amazon Associate I earn from qualifying purchases at no extra cost to you, if you purchase via one of these links, thank you, this helps keep my website running!

Like it? Pin it!