Stanley has some new vacuum containers you need to know about. The Stanely Master  Food Jar holds 24 ounces of food like yummy soups to keep you warm this fall and winter, and keeps it hot for the whole day. It uses a technology called "QuadVac" to insulate and it really works to keep your food hot or cold for 20 hours. It's also as great looking as it is tough. Look at it. It's badass and beautiful. This is a heavy weight food jar, I'm certain you could run over it with a truck and it would be completely fine. I love it for road trips, picnics, hikes, work, and school lunches (though it might be a bit heavy for younger kids).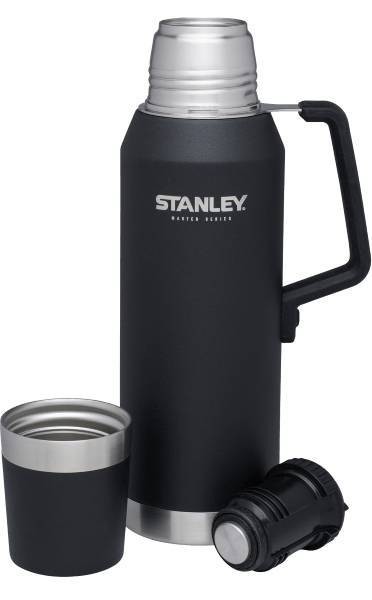 For coffee and other drinks, check out the 1.4 Quart Stanley Master Vacuum Bottle. This bad boy will keep your stuff hot for 40 hours, frosty fro 35, and cold for an entire week. This bottle is perfect for road trips–I like to have a Stanley with me on the road. That smell of hot coffee in the car is so comforting. Knowing you have that caffeine any time you want it, and that you control the quality which for me means organic and very strong. You can make it exactly the way you like it and sip throughout the day.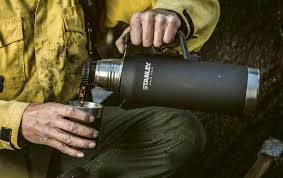 I also love that you can use it in the summer for frozen margaritas (not on the road obviously!). Right now my mind is on warm drinks like Hot Chocolate, spicy Apple Cider, and Chai. The possibilities are endless with this.
They are both hardcore and badass, yes. But they are also sleek and sexy. I think they are elegant. It's nice when you get great function and design.
Both are leak proof and dishwasher safe. Personally, I prefer to wash them by hand, with a brush. They clean up easy. They're made with high quality stainless steel and should they ever fail you, Stanley will replace them.*Disclosure: Affiliate links below. As an Amazon Associate I earn from qualifying purchases at no extra cost to you, if you purchase via one of these links, thank you, this helps keep my website running!

Like it? Pin it!