Meet my new favorite travel charger. The myCharge HubMax portable charger has a built in wall plug–I have never seen this before, have you? It's fantastic and has me wondering why more chargers don't have this. No more searching for that part, and no more fussing with cords! Genius! And it quickly recharges the charger while it's plugged into the wall where you can charge both your devices and the HubMax at the same time.
The myCharge HubMax Portable Charger also has a USB port, a lightening cable and a micro cable, so it will charge three devices at once. Isn't this smart? No more fumbling around for the right cord because they are built in to the charger. Also, it allows both my son and me to charge our devices at the same time, me with my iPhone and him with his Android.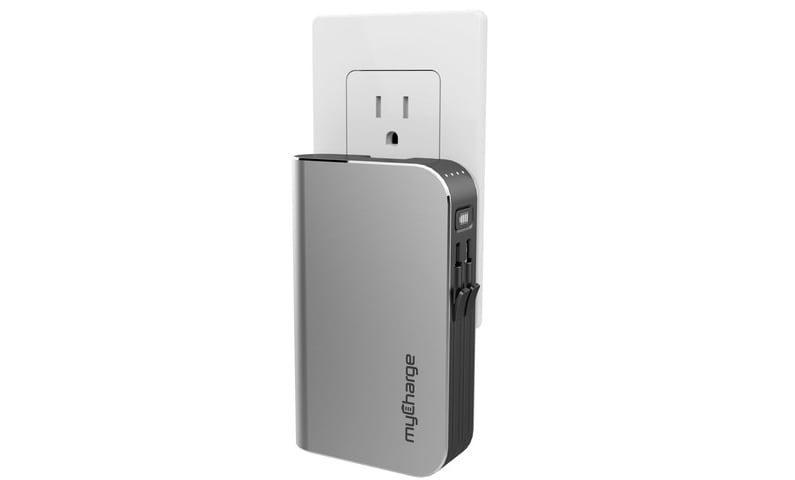 Now if myCharge could just make one of these that also has the C-plug, that would be charger perfection for me. Meanwhile, this will be my go-to charger for travel and for just popping in my bag to have with me locally when I'm on the go. It's also an excellent choice for power outages. Find the myCharge HubMax Portable Charger HERE.*Disclosure: Affiliate links below. As an Amazon Associate I earn from qualifying purchases at no extra cost to you, if you purchase via one of these links, thank you, this helps keep my website running!