Did you know that Motorola makes camping gear? I didn't. Until now.  I'm liking this cool Lumo Smart Lantern with 16 million different color options. Yep, 16 million. You have to download the Lumo App and from your phone you can control the color as well as get weather reports from the weather sensors on the lantern. It's sleek enough to be patio worthy to add ambiance to your summer evenings.
The Lumo Smart Lantern runs on D-batteries and has port to charge your phone. I use my phone all the time while camping to play music via bluetooth speaker, and to control a colorful smart bulb in a lamp at home, so it isn't strange to use my phone to adjust my lighting. Color lights are fun, really fun. You just have to make sure you have enough D-batteries. I really wish they would have made this lantern one that could also charge via USB, I hope the next generation has this feature. The Lumo is simple, has an appealing modern, minimalist design and works great.
For music, the Wave Bluetooth Speaker has a good sound and it's great looking too. Again we have a clean modern look. The rubberized outer shell is velvety soft to the touch and the interface is simple as can be. It took all of 30 seconds to have it connected and playing music, no need to look at directions, it's intuitive. The Wave is water resistant, runs for eight hours, and is compatible with your phone so you can do speakerphone calls. It's lightweight and compact enough to travel with, and to take camping and on other outdoor activities.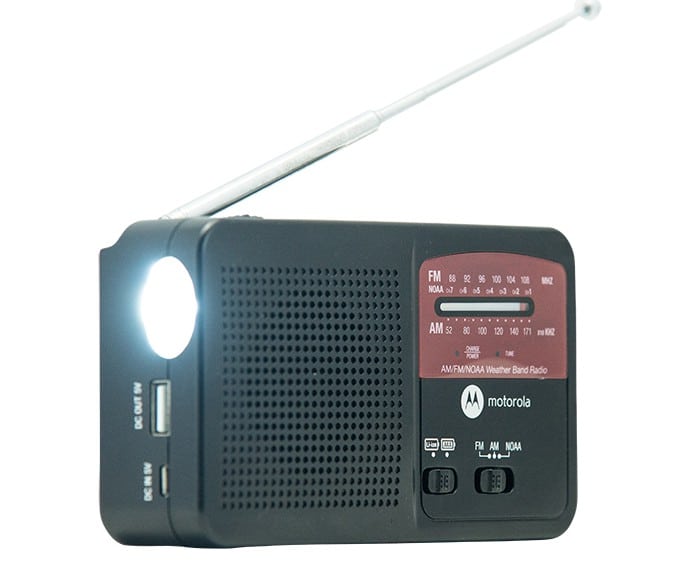 An AM/FM Weather radio is a necessity for everyone. We should all have one of these in our emergency kits, and there is a wonderful crossover with camping gear and emergency kits, so you can still use your emergency stuff and enjoy it and get familiar with it and hopefully never have to use it for a disaster. Still, it's comforting to know it's there if you need it. If you're out there camping without a signal and need to get some weather info, the Atmos Weather Radio can keep you informed and prepared. It has a crank and solar charging, flashlight, and USB port.*Disclosure: Affiliate links below. As an Amazon Associate I earn from qualifying purchases at no extra cost to you, if you purchase via one of these links, thank you, this helps keep my website running!