When you travel a lot, you give extra thought to home security. You can't help but wonder if everything is okay at home while you're away. The prevalence of security cameras on the market today is a welcome way to monitor your house while you're gone. The Maximus Coach Outdoor Smart Security Light is a discreet way to monitor what is happening around your doors. Even if I didn't travel, I'd want one for everyday life, but when you are far from home, it's incredibly reassuring to be able to see what is going on at home.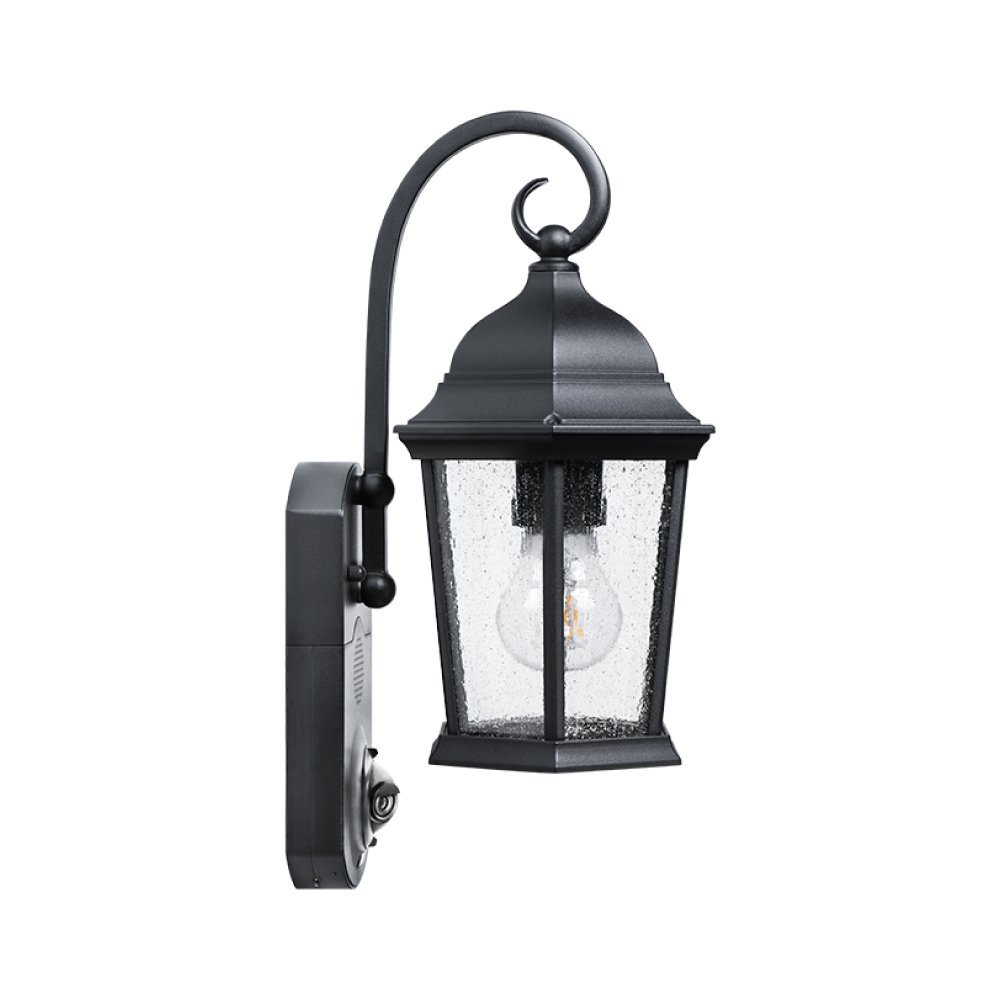 Last year, I discovered the Craftsman style security lamp and it became one of my favorite finds of the year. It's not just awesome to have while I'm out of town, but it's super useful while I'm home. I'm very security minded and while this is a fun tech toy, it adds a solid layer of security to your home that is invaluable. I think it's one of the best inventions in the world of security and convenience, and I don't want to ever be without one again. Now I have one for the front door and one for the back door and I couldn't be more pleased.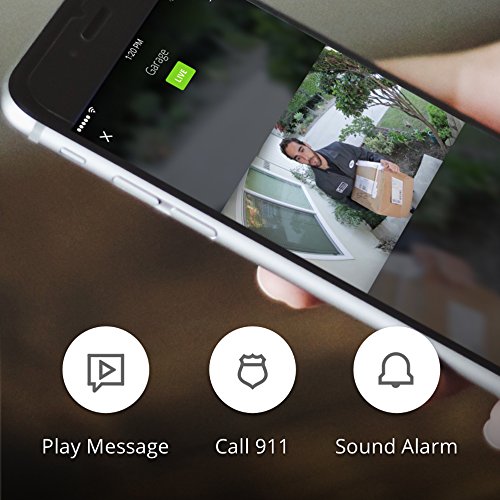 I have a two-story house and a quick glance at my phone enables me to see who's at the door without having to run downstairs. Often, it's a solicitor that I don't want to interact with and this saves me the trouble. If I want to, I can play a message for them, or talk to them through the speaker on the light. Usually I just check to see who it is, and ignore them. If It's UPS, I can ask them to please leave the package or check to make sure they don't need a signature. When I'm not home, it's really handy to keep an eye on packages and see who is approaching my house.
You can chase off intruders with the alarm, and you can call the police right from the app. There are a  bunch of videos on Youtube where you can see people trying to break into homes and the Maximus records the whole thing. Isn't that amazing? Maximus has some videos on their website too, and you can see what a deterrent the security light is. Most people have no idea there is a camera in the light, they don't notice it. The light makes a chime when they approach and I think that in and of itself is a deterrent. When the chime goes off, it does so simultaneously on your phone, alerting you wherever you are.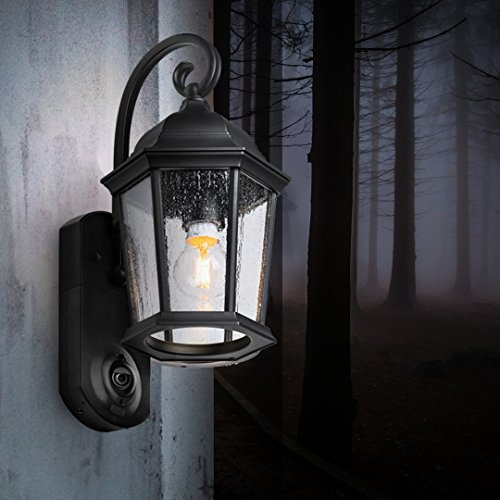 If you have kids, it's a real stress reducer. If you happen to be gone when it's time for your children to come home from school, you can see them safely get inside, and you can communicate with them when they are at the door, letting them know you will be home in a few minutes. This gives me so much peace of mind. And on the rare occasion when I have to leave my child on his own for a few minutes, I can be sure he is safe and sound. There have been times I got stuck at the doctor's office or in traffic and had to let him know, "Hey, I'm on my way and will be there in a minute."
Sometimes, if I'm expecting someone, I will open the app on my phone and just monitor my porch. This is awesome when I am busy doing something and want to continue as long as possible. You can't imagine how often you wish you could see what's going on at your door until you have the ability, it's such a wonderful thing.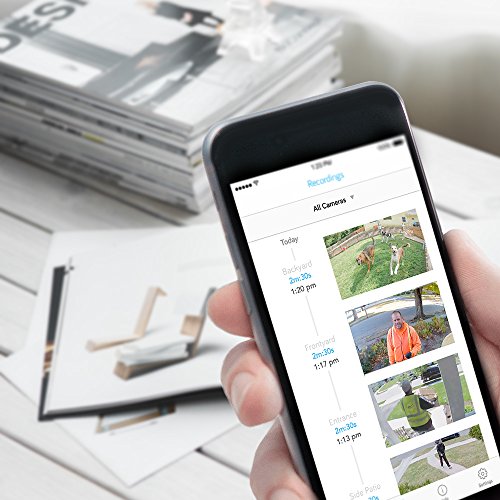 If you have a front and back porch, I recommend two lights–one for the front, and one for the back. With the app, you can see both entrances. And if you have a side garage door, I'd get one for that door too. This really makes sense, and I can pretty much guarantee that once you get hooked on having it for one entrance, you're going to want it for all exterior doors. The Maximus will save all recordings for two hours or you can pay extra to have all recordings saved longer.
This light comes in several different designs. The Coach has a traditional look that will match many different styles of architecture. It's easy to install too, just like any other porch light and its something you can do yourself with ease. The app takes seconds to download, so from start to finish you can have your system up and running within 30 minutes easily. Find the Maximus Coach Outdoor Smart Security Light HERE.