I love a luxurious bathroom, don't you? I really wanted to recreate that spa bath experience I often have at luxury hotels and turn my home bath into more of a retreat. There are some easy, simple ways to do that without undergoing a remodel. You want to appeal to your senses, and you want to make sure everything is good for your body. I'm a strong advocate of organic everything, so those are the products I choose wherever possible for my home. From fragrant essential oils to plush organic cotton against my skin, there are a few immediately attainable ways to give myself a spa day at home. Here are four things you can do to upgrade your home bath experience to five stars and make your bathroom feel like a luxury hotel bathroom.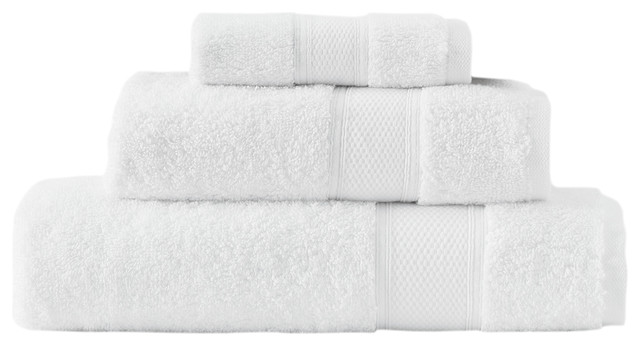 Luxurious Organic Bath Towels
Grund makes affordable, fluffy luxe organic bath towels that feel gentle against your body and have no toxic chemicals in them. This organic towel set is a great place to start and comes in different colors to match your bathroom. I love these crisp white, absorbent towels that are healthy to use and Certified to GOTS and OEKO-TEX Standards. Grund uses long, two-ply Turkish cotton double loops to make the towels as plush as possible.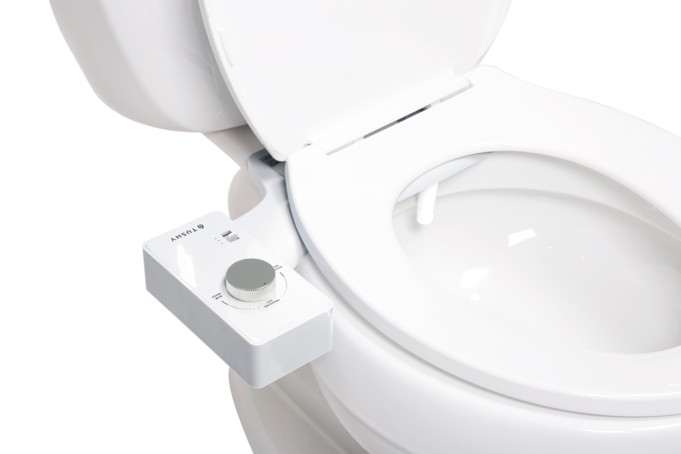 Bidet Toilet
The first time I ever encountered a bidet toilet was in Japan. They're super high tech and can cost thousands of dollars. You can get less expensive models, or you can do something even easier and turn the toilet you already have into a bidet toilet with an attachment like the Tushy Classic. I would have had one of these a long time ago if I'd known they existed. I can't believe I didn't know about them! Do you?
It's an attachment that you install under your toilet seat. The buttons on the side control the water that functions just like an expensive bidet. Once you have one of these, you won't want to be without. You can feel fresh-from-the-shower clean all day, and that's a great feeling you didn't realize you were missing before until you have it. Their website has videos that explain how it works and how to install (it only takes about ten minutes tops). It's also pretty much guaranteed to make you laugh because they have a wonderful sense of humor at Tushy that will set you at ease immediately.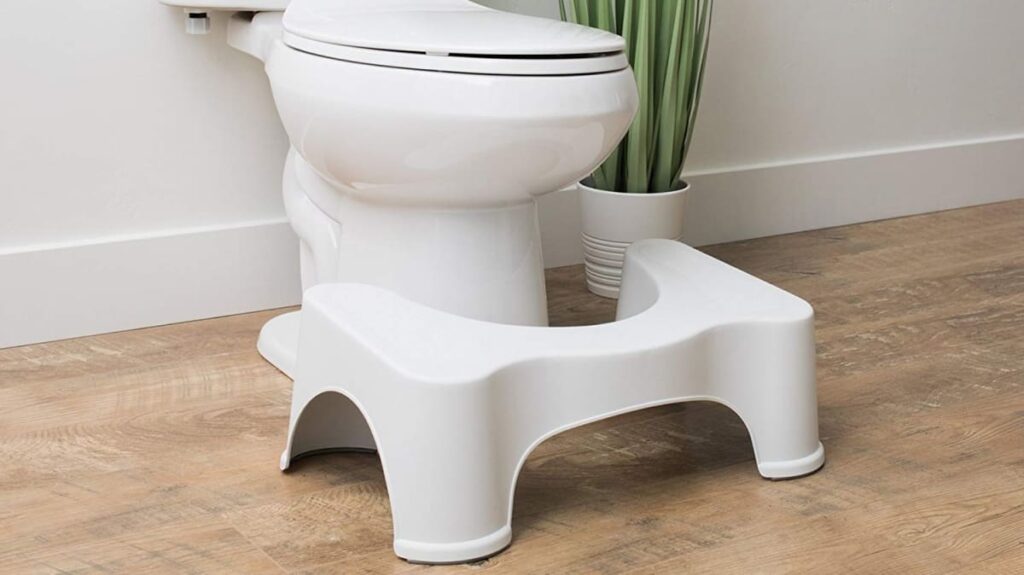 Squatty Potty
Admittedly I've never seen this in a luxury hotel, but they should be. Did you see the Squatty Potty on Shark Tank? It's gone full mainstream and people love it. It gets your body into a more natural position for elimination, making for a quicker, more comfortable time in the bathroom. Watch this video for a full explanation. I'm all about a healthy lifestyle and elimination is a major part of being healthy. We perfect and streamline everything else, why not this too? I've tried it and it works.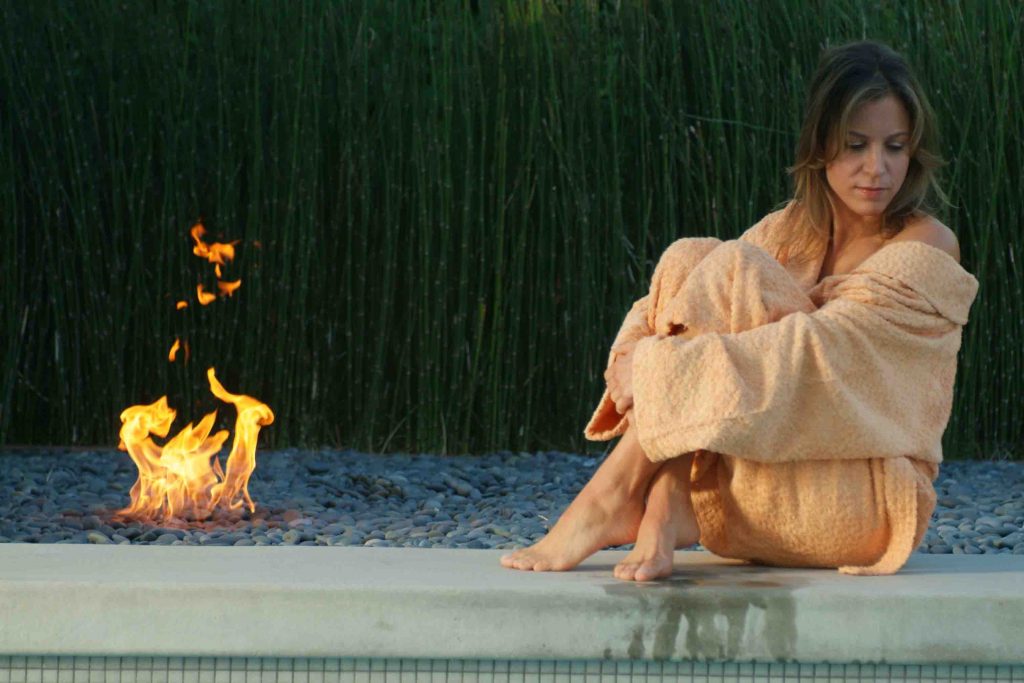 Plush Organic Cotton Bath Robe
Nandina Organics makes the most wonderful, plush, GOTS organic cotton bath robes. I'm wearing one right now as I type this, it's a dreamy gray spa weight robe that I am absolutely loving. The Hotel Collection Organic Robes come in both men and women's sizing and even though it's a bulky robe, it's somehow flattering on. The shawl collar creates a nice neckline and pocket placement is just right.
You know how when you go to a spa, the first thing they do is hand you a robe? And that sort of puts you in relaxation mode? The same thing works at home. I love that these are organic and have no harmful chemicals that could be absorbed into your skin. Healthy for us and for the environment, and it's not the easiest thing in the world to find organic cotton robes, especially in colors other than white.

Healthy, Luxurious Body Care
Truth be told, I usually travel with my own body care because most hotels have amenities that are too perfumey and full of chemicals for me to use. It will give me migraines. Unless I'm going somewhere I know they either offer fragrance free amenities (which thankfully, more and more hotels are doing) or use natural products like the enchanting Los Poblanos where they have homemade lavender body care, I just bring my own stuff which is safe and has natural fragrance or none at all.
At home, I'm super minimalist when it comes to body products and only use things scented with essential oils, and often things that you could eat, like coconut oil. One of the most unusual body products I've ever come across at a hotel is this Red Flower Lemon Coffee Blossom Olive Stone Scrub. I discovered it at Hotel Valley Ho at their fantastic spa during the Hammam treatment (an absolute must if you are ever in Scottsdale). This stuff is divine. It's not the kind of thing you can make yourself, it's something very special and I keep some on hand for when I want to feel extra luxurious. One of these days I will do a roundup of my favorite body care and add a link to this post. I associate luxury with healthy, so it's important to me that I use as many organic and natural products as possible in every facet from my towels to my shampoo.

Like it? Pin It!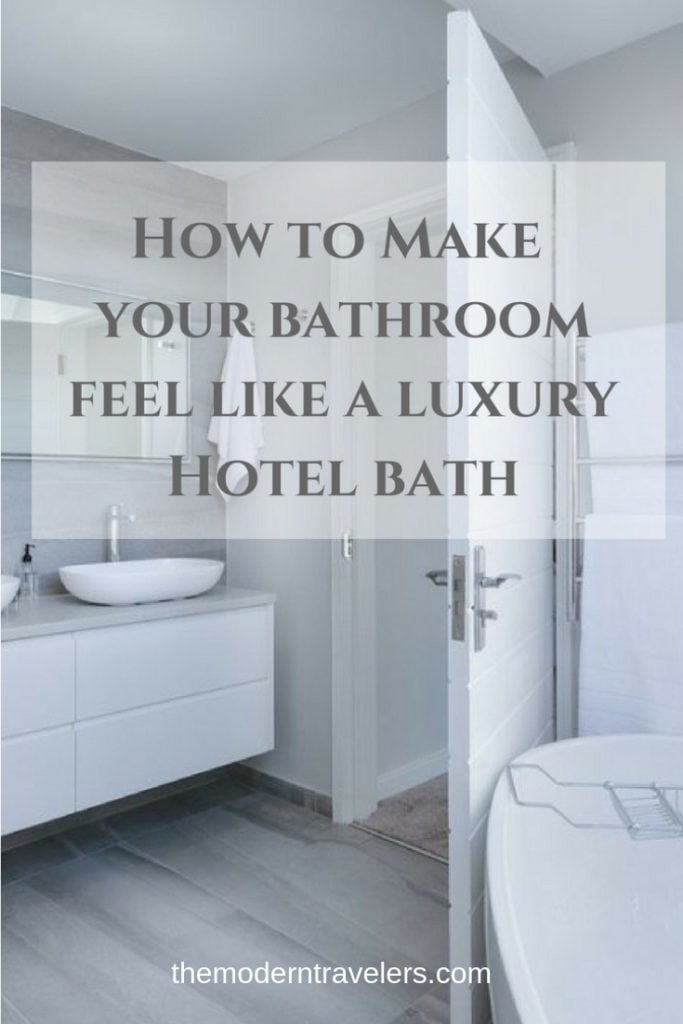 SaveSave
SaveSave