Summer is almost here guys, just a few more days. This is my favorite time for cycling, it's magical. I don't even think of it as exercise because it's so fun. This Liv Flourish bicycle is a great year-round bike, but I first discovered it during the summer in Vail, where it was my primary mode of transport during my stay (Read about that HERE). We rode on the street, trails and cobblestone in total comfort.
I'd never heard of the brand prior to that, but fell in love with it on the roads and trails in Vail. Liv is the sister brand to Giant Bicycles. They make a women's line designed for comfort and function. The Flourish is a Dutch styled step-through bike, which to me felt like a hybrid, making a great moderate trail bike and a solid choice for commuting. This is a solid choice for road trips because it is so versatile.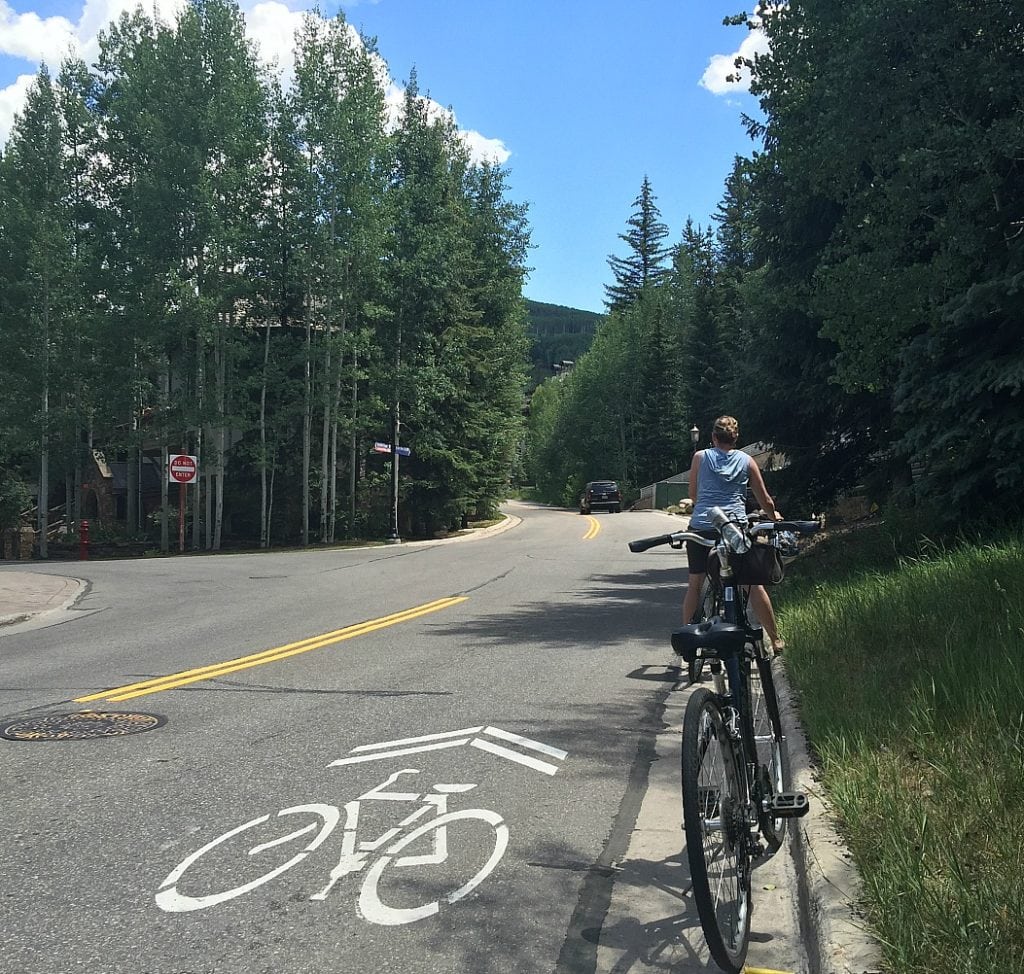 Quality components make for a smooth ride and seamless gear shifting. The 3×8 speed Shimano drivetrain offers versatility with hills. Pretty midnight blue paint combined with the brown seat, handle grips, and tires creates a unique look (it also comes in a pastel aqua).
The step-though upright seated bike has become my favorite bicycle design because it's just so much more comfortable to me and you can get on and off quickly and easily. The Flourish is a light weight bike  that is easy to manage. I can load and offload this to the rack on my car by myself. This is a practical bike that feels luxurious. Find the Liv Flourish FS 1 HERE.