This summer I've been obsessed with outdoor cooking. I got my son a grill, and I've been on a tear making pizzas. Kettle Pizza is a great way to be able to use your grill for meat (my son is omnivore, I'm vegetarian) and make pizza all in the same time frame. We are using this setup and it works wonderfully for both of us. He can cook up some meat to put on the pizza, and when we are messing around with plates and pizza peels, that counter space gives us plenty of room to maneuver.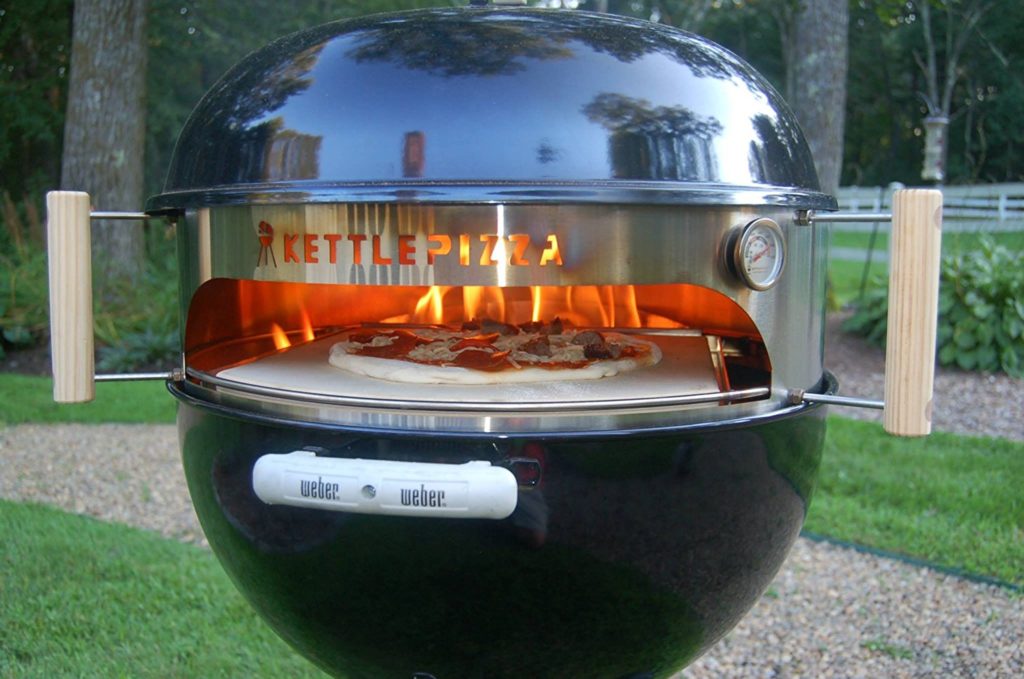 This simple design opens up a world of possibilities. All you have to do is place the Kettle Pizza insert on your grill with the pizza stone and you've just turned your grill into an outdoor pizza oven, isn't that genius?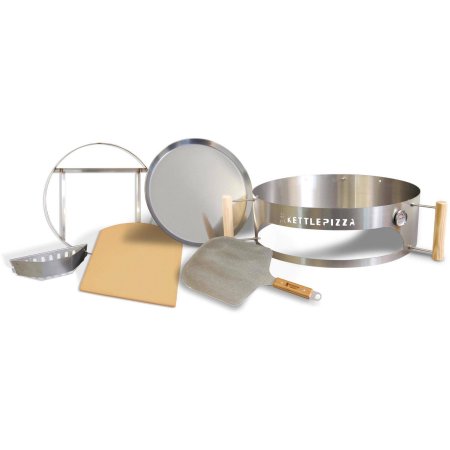 I recommend buying the Pro Kit so that you have all the accessories. It comes with everything you need to make awesome pizzeria style pizzas in your own backyard. I'm still amazed by this capability. It's such a thrill. I also like that with the grill, you can add different types of wood that impart different flavors to your pizza, just like the expensive wood fired ovens.
Our pizzas turned out perfect from the very first one, it's easy. They cook fast, so you have to pay attention, it's fun to see your creations puff up and turn into a beautiful pie.
This is a brilliant invention and a super affordable way to get professional pizzas at home. Anyone who loves pizza and has a grill should get this immediately. Find out more HERE.

This post contains affiliate links.