Need some inspiration for those Christmas Cookies and Cocktails? Here are some holiday-specific cookbooks for you that will give you tons of ideas for parties, family night cookie baking and Christmas cocktails with your friends. I'm going to be baking up a storm the next few days. Apart from family recipes passed down through the years, I'll be using these new books that focus on festivities.
The Artisanal Kitchen Holiday Cookies: The Ultimate Chewy, Gooey, Crispy, Crunchy Treats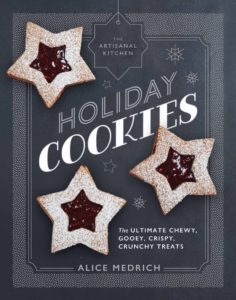 The Artisanal Kitchen Holiday Cookies: The Ultimate Chewy, Gooey, Crispy, Crunchy Treats by award winning Alice Medrich, is a cute little book (literally, it's 5×7) that offers Christmas classics like these gorgeous Star Linzers. I don't know how, but Medrich has convinced me to make them this year. Not sure if it's the mouth watering photo, or that the recipe is uncomplicated enough to make me think I can pull it off. There are a couple others I've got my eye on too, like Vanilla Creme Sandwich Cookies and crackly Ginger Cookies.
Holiday Cocktails
Holiday Cookies, Holiday Cocktails, and Party Food, are three new titles in the Artisanal Kitchen series, offering an recipes that cover all the bases to eat, drink and be merry throughout the holidays.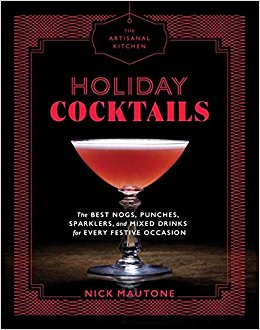 Holiday Cocktails is written by mixologist and managing director of New York's iconic Rainbow Room, Nick Mautone. This little book offers recipes for homemade egg nog, grog, and other festive cocktails for spreading holiday cheer. I'm probably going to try the Chestnut Hot Chocolate this year, or the Christmas Eve Chocolate (or both!). The photos which give you an idea of how to serve the drinks, in which glass and with what garnishes. I especially enjoy the conversational tone with tips and tricks. A copy of Holiday Cocktails and a nice bottle of liquor or some lovely cocktail glasses would make a wonderful gift.
Party Food
If you need ideas for appetizers to go with your drinks, Party Food by Susan Spungen provides recipes for canapés desserts, and buffet dishes as well as sit down dinners. She has a recipe for Malted Milk Brownies which is something I've never seen before and can't wait to try. Spungen is a cook, author, and food stylist that's worked on movies like Eat, Pray, Love, and Julie and Julia, so presentation-factor should be good.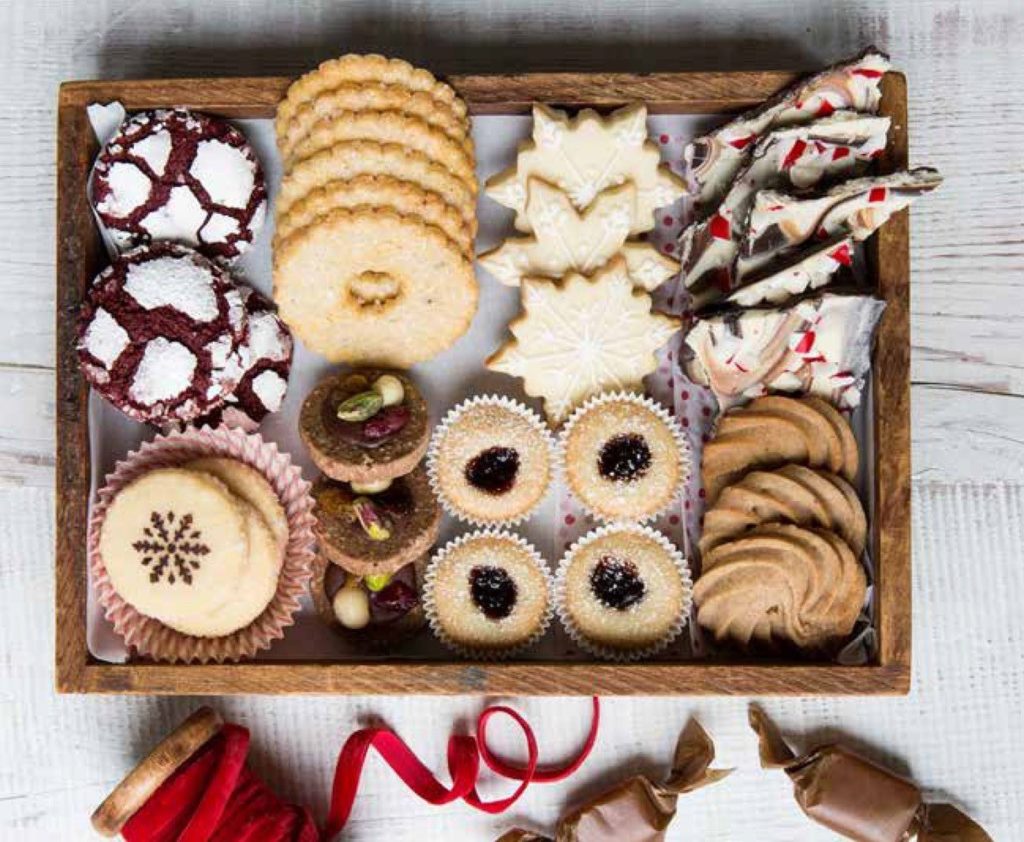 Holiday Cookies: Showstopping Recipes to Sweeten the Season
Next up is Holiday Cookies: Showstopping Recipes to Sweeten the Season by Elisabet der Nederlanden. Packed with beautiful photographs of the finished product, this book includes Christmas appropriate cookie recipes like Gingerbread, Pinwheels, and Snowflake-Stenciled Shortbread.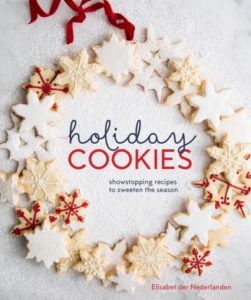 It's a great selection for making a cookie gift box, or a spread for Christmas and New Years. Lots of variety and different textures and colors. I've got my eye on the Hazelnut Sandwich Cookies which look dangerous. So many cookies, so little time.
This is a full-size book (unlike all three of the above) that fits great into my cookbook holder to read easily while baking.
These books would make cute presents wrapped under the tree, perhaps with your favorite recipe bookmarked, and would make excellent hostess gifts. It would be fabulous to include a copy of the books with the cookies you made yourself.