Are you excited for fall? I am! It's my favorite season. The first day of fall through the end of December is my favorite time of year. The crispy leaves under foot, the smell of smoke from people's fireplaces, pumpkin-everything, hot apple cider, slippers, chunky sweaters, scarves, boots…it's all so cozy and comforting! Here are some essentials for fall to get you excited about the season.*Disclosure: Affiliate links below. I earn from qualifying purchases at no extra cost to you, if you purchase via one of these links, thank you, this helps keep my website running! 

Plant Therapy All The Fall Essential Oils Set
Plant Therapy really nails the scents of autumn in this All the Fall set of 100% pure essential oils. What a treat to open a box filled with aromatherapy to get you in the mood for the season. I love the label artwork too, look how cute the bottles are. My favorite is Pumpkin Pie, which fills the room with that comforting smell. Sometimes I bake pumpkin pie specifically for the aromatherapy aspect, that cozy comfort. This is a lot faster! I really prefer synergistic blends to buying everything separately. Plant Therapy gets it, these blends are spot on for what you want for the fall mood scents.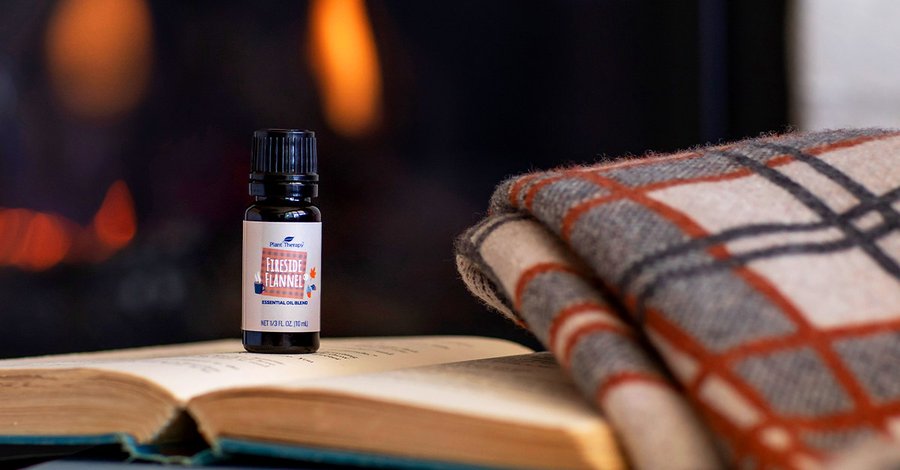 The other five oils are also delightful, there aren't any here I didn't like. Autumn Breeze is invigorating and citrusy, Fireside Flannel has woodsy notes and campfire vibes. Maple Leaf is sweet and soothing, Autumn Rain captures the smell of the trails on a rainy day, and Harvest Moon is uplifting and useful for aches and pains. Plant Therapy encourages you to DIY and has recipes on their website under the Blog tab. You can make your own cutomized, non-toxic body products using these. Even something as simple adding a few drops to a hot bath turns your bath into a more restorative experience. They come in a gift worthy box with a wonderful presentation and would make an awesome gift during fall festivities.

Toad&Co Marley II and ReForm Flannel
Cozy flannel is so quintessential Fall, and nobody does flannel better than Toad&Co. I wear my Toad&Co flannels with everything from dresses to sweat pants. They make an awesome layering piece and look great on their own with jeans. This year Toad&Co is bringing the fall colors like crazy and there are so many pieces to choose from. I'm loving the Auburn color Reform Flannel.
Another must-have for fall and year round is the Marley II tee. It's perfect for layering and to wear on its own. This year they came out with the most soothing gray heather, and they made a Marley in this fabric too. It's lighter and softer this year and I want one in every single color. I'm a 10 and wearing mediums in both with a perfect fit. Toad&Co uses organic and eco friendly materials and their stuff is so well made it lasts forever. They are my favorite clothing brand and bring it every season with stuff that's practical but oh so cute and comfy.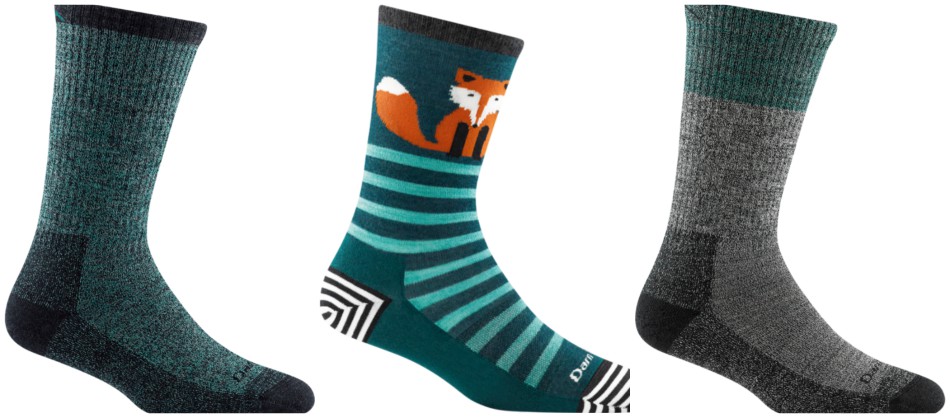 Darn Tough Socks
Darn Tough makes the best socks in the world. And what better time to stock up than when you're transitioning out of flip flops into real shoes and boots? I'm partial to their full cushion socks because they are so luxurious and plush. It's like a hug for your feet. The Nomad is a mid weight, full cushion boot sock that's super soft and cozy. It comes in a lovely teal blue and plum.
If you want a little less cushion, then the Scout is your sock. All the same features but the cushion is under foot. If you're in a warmer climate and need an even lighter weight sock, then the Animal Haus light weight crew is a great pick. Foxes always make me think of fall, probably because the few times in my life I've encountered them, it was during autumn. Socks can't get any cuter or high quality than this, grab all three and you'll be set for the season!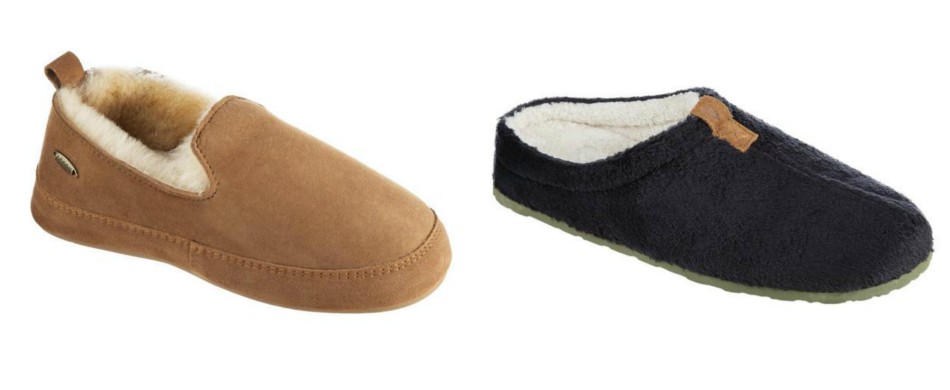 Acorn Slippers
Speaking of keeping your tootsies toasty, you gotta have slippers for fall. Acorn has some fun new options. If you're in a colder climate, these Ewe Loafers are shearling lined and will keep your feet super warm. Nothing beats shearling for that. They have rubber soles that will see you through to the mailbox (and beyond).
If you're in a warmer climate, the new Algae-Infused Spa Slippers uses recycled materials for an eco friendly slipper. They are super soft and I love a slide for easy access. These also have rubber soles are ultra light weight and perfect for travel.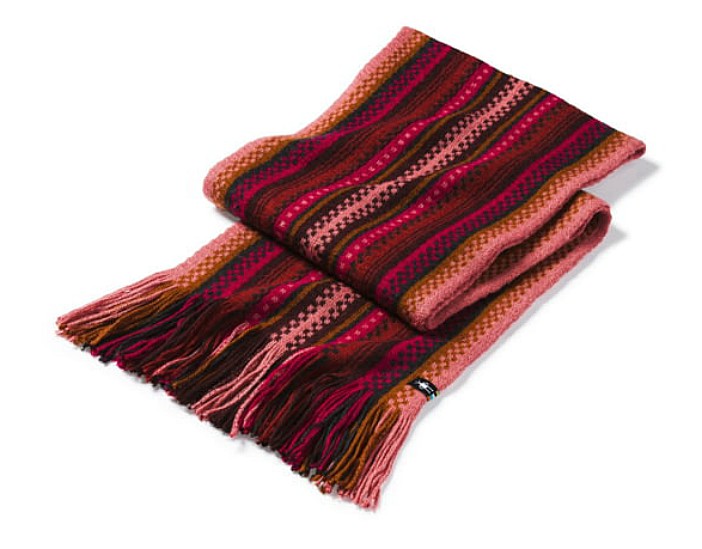 Smartwool Meadow Line Scarf
It's time to get the scarves out, or treat yourself to a new one. The Smartwool Meadow Line Scarf in yummy fall colors is perfect for the season. A blend of merino wool and acrylic with fringed ends, it's not too big, not too small, but just right for that extra bit of coverage when there's a bite in the air. It comes in a gorgeous blue and purple stripe too, you might just need both.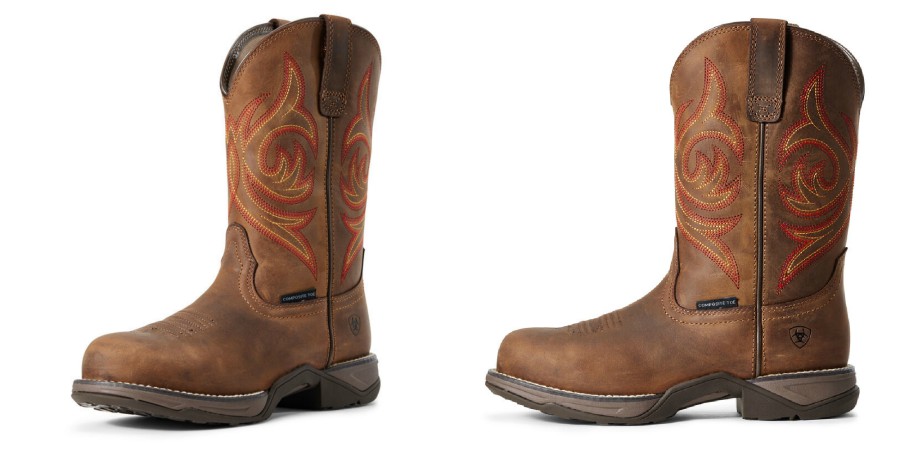 Ariat Anthem Boots
I wrote about these awesome Ariat Anthem Boots in my How to Dress Like Yellowstone Characters story and I'm bringing them up again because they are so fall-appropriate. The flame design screams Fall to me, and wearing boots is one of my favorite things about fall. These will give you a slight cowgirl vibe, without looking costumey.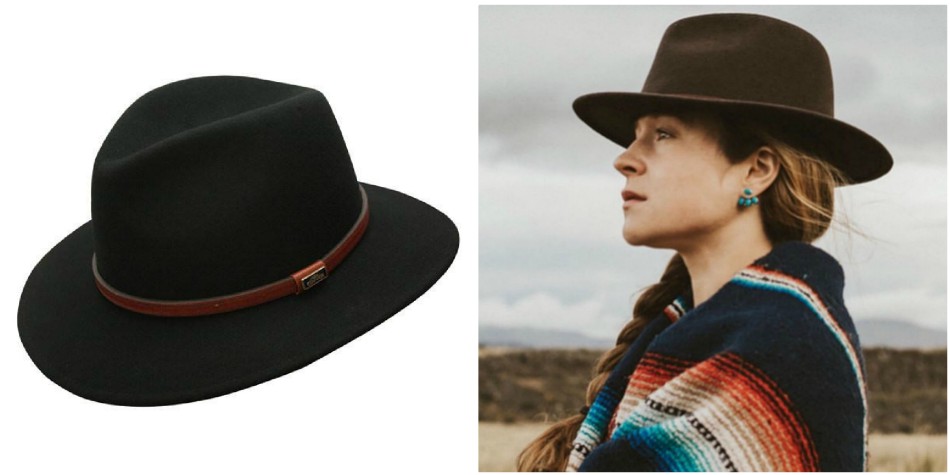 Conner Hats Jackeroo
Another thing I'm re-posting because I love it so much is the Conner Hats wool Jackeroo Hat. It's perfect for fall, especially in the chocolate brown color. It will block glare while also keeping your head warm when it's chilly. I'm also listing the Rockaway below in my Amazon links because I love that gray flannel looking heathered charcoal which is also wonderful for the season. These hats are crushable and easy to pack, they are also eco friendly and cruelty free. You can't find nicer hats out there at this value.

Solo Stove Bonfire
I associate the smell of campfire with fall. What's better than cozying up around a fire with a cup of hot apple cider and good friends? the Bonfire is gorgeous. It's functional art that burns clean without billowing smoke to annoy your neighbors. These come in three sizes and the Bonfire is the middle size. It would be so cool to have two or three set up in your back yard for a fall harvest party.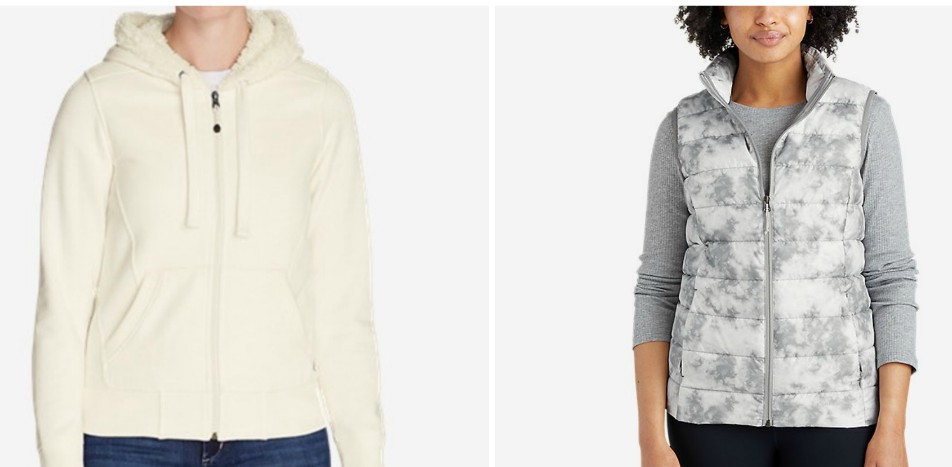 Eddie Bauer Camp Hoodie and Down Vest
Sherpa hoodies and down vests are perfect for fall because they provide just the right amount of warmth and are great for layering. Eddie Bauer's Cabin Fleece Sherpa Hoodie is so cozy with a plush inner lining. It comes in several colors, I'm partial to travel friendly charcoal gray because it matches everything and always looks clean. A down vest is a must-have and they won't add bulk or weight to your bag because they compress right down to nothing. This CirrusLite Down Vest is really fun in the snow pattern, especially for someone like me who wears a lot of white and gray. I wear vests throughout all of the fall season because it's the perfect amount of warmth for me.


Pistil Headbands
I just discovered Pistil this summer (you can find my warm weather Pistil picks HERE) when I got completely hooked on their headbands. I'm linking to those below in the Amazon links because they are also appropriate for fall, I had to have the McKinley in every color, they are fantastic. I've never seen such pretty headbands before.
Pistil makes cold weather headbands too and they are just as cute and and useful! They're perfect for fall and offer a just-right amount of extra warmth. The Zelda Headband is a stripey colorful headband that comes in several color combos and has a kind of classic look. The Alda Headband has a nordic look, and the Aztec looking Meera headband has a southwestern look. The cold weather headbands are not itchy and have a soft, cozy fleece lining.


Outdoor Research Rain Gear
If you are in a rainy climate, you'll probably need some rainwear for fall. I love walking and hiking in the rain, especially when I can stay completely dry. Outdoor Research is kind of famous for their rainwear. Check out their award winning Aspire Jacket and Rain Pant that were recently updated this spring for even more efficiency. Made with a breathable, soft, light weight gortex material, they are both comfortable and not at all stiff.
The jacket is great for layering and with a fleece or down jacket underneath, will keep you toasty and dry. Torso-Flow vents–kind of like really long pit zips that go all the way down to the hem–help keep you cool while you're being active, and offer options for when you are carrying a backpack. The pants are easy to remove and very compact, so it would be practical to just slip them on for a downpour and then back off and in your pack when the storm passes.


Royal Robbins Urbanesque Sherpa Jacket
The Royal Robbins Urbanesque Sherpa Jacket is long and cozy, and it has structure to it. This hoodie goes down over your bum to keep you extra toasty. It's soft and cuddly with plenty of pockets to hold your phone and other necessities. I especially love the detailed border around the hems and cuffs. The Urbanesque comes in three perfect-for-fall colors.


Vasque Talus XT Low Shoe
Look at this gorgeous Glazed Ginger color! So yummy and perfect for the season. The Vasque Talus XT Low Boot/Shoe is comfortable with a roomy toe box and plenty of traction. It won me over with its good looks, but I'm just as happy with the function. It's a great shoe for the trails with those beefy soles, but I'm wearing them in daily life too, I love the comfort level.



Gregory 40L Supply Duffel and Nano Waist Pack
Gregory just came out with the new Supply Duffel, and it's one to get excited about. It has a kevlar bottom for one thing, and it folds up into a small, packable spare bag. Isn't that cool? It is SO COOL. I'm using the 40L and it's perfect for a quick grab and go. Often my bags are too big for what I need and this is just right for daily use.
Kevlar is what they make body armor out of, it's tough and makes this bag extra tough. Usually bags that fold up small are not heavy duty, but this one is. The zipper pulls on this bad boy are extra tough too, and I can't say I've ever seen T-shaped zipper pulls, I like them! It has a removable shoulder strap and an outer zip pocked. It's awesome and you need it. I consider a bag like this that packs down to a little square a necessity, they come in so handy. I don't think I've ever seen one this nice.

The other thing I'm excited about is the Nano Waist Pack Mini. Now a waist pack has traditionally been one of my least favorite travel accessories. I don't know how Gregory made this one so great, but they did and it doesn't feel fanny-packish. Not at all. It's super low profile, especially in black, yet gives you a fee handed way to carry essentials. No muss, no fuss. I really like both of these for emergency preparation as well as camping and travel.

Essentials for Fall: Pin it for Later!