The cocktails I've tasted while traveling have inspired me to make beautiful drinks at home. Half the time they are mocktails, I just love a colorful beverage in a pretty glass. You can use healthful ingredients and still have the fun of a specialty drink at home.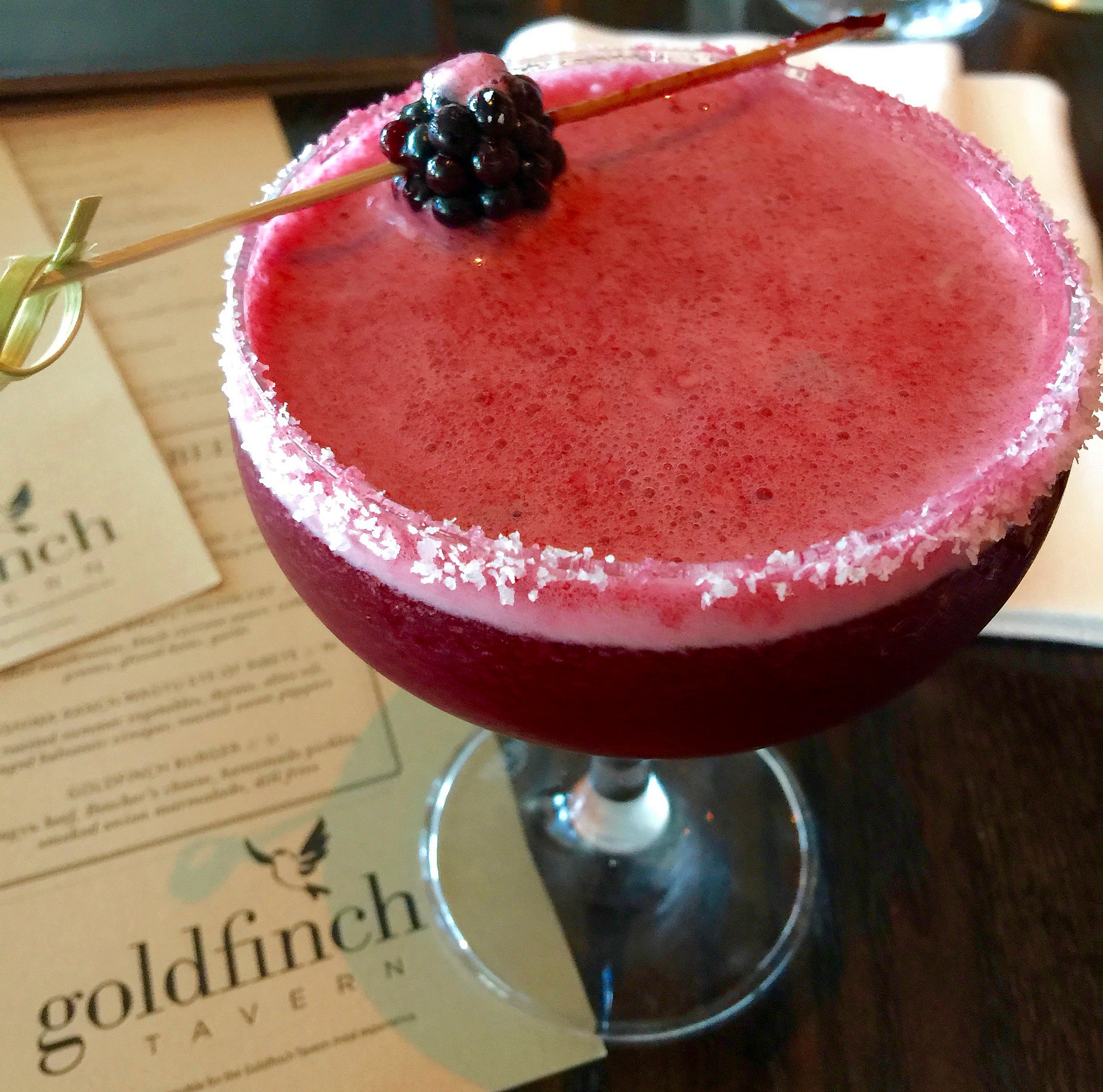 Look at this cocktail I had at Goldfinch Tavern in Seattle. It's a Purple Rain Margarita, made with blackberries. Isn't that pretty? My son had a mocktail version of this. We love berries and this was delicious, but we drank slow because it was so nice to look at.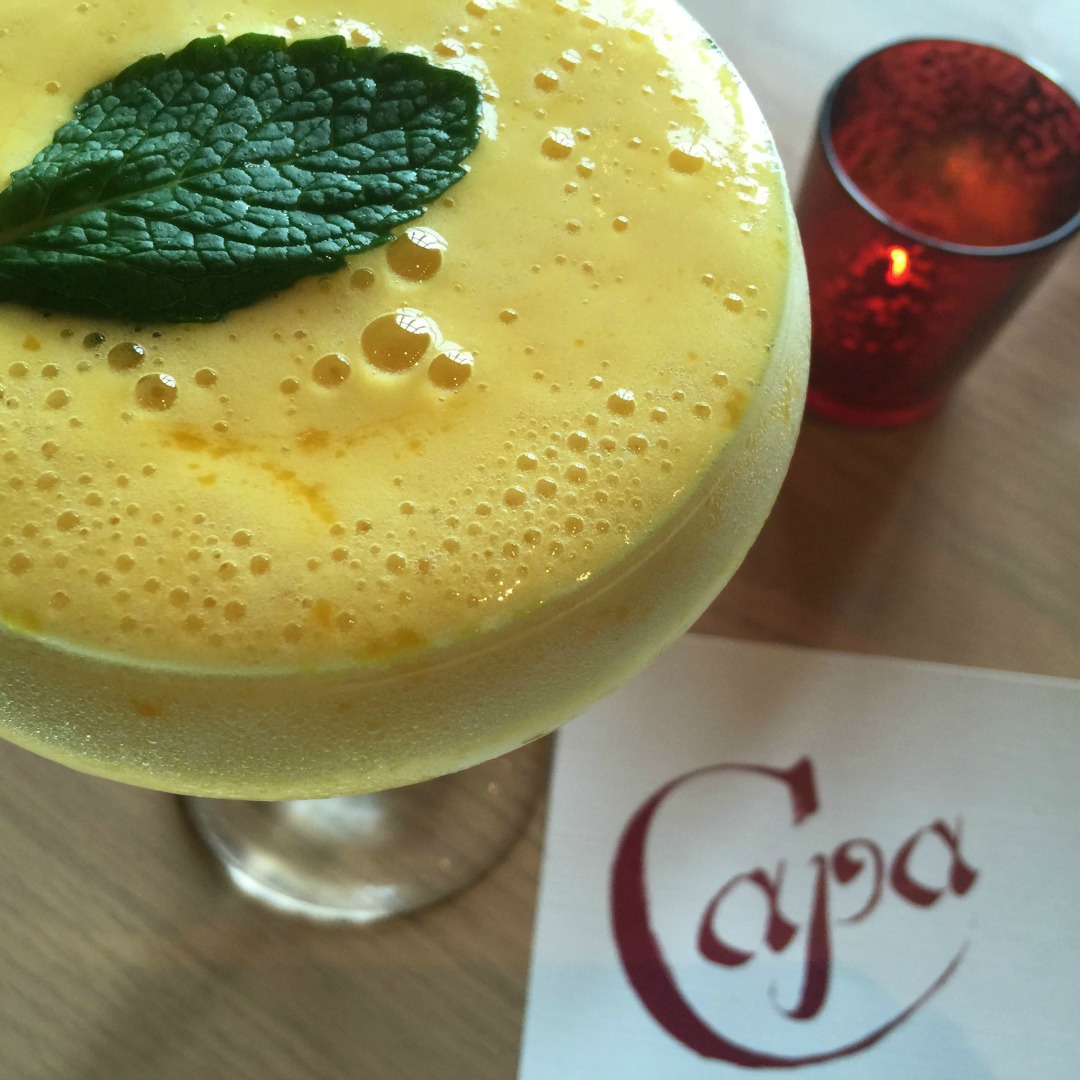 And this is one of the best cocktails I've ever had, it's the Mojito Moderno at Capa in Orlando. The yellow color is from passion fruit. See why I'm inspired? When you are putting so much love into a beverage, you want to pour it into a beautiful glass.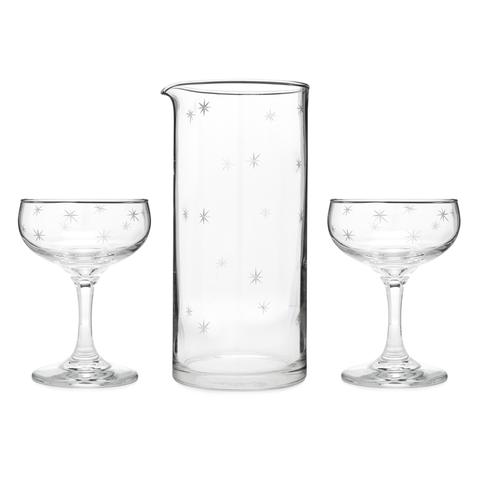 I stumbled on this unique Galaxy Cocktail Set made by Love & Victory. Aren't they cool? The stars are etched by hand and lend a vintage look. These are a little smaller than the coupe glasses pictured with the drinks above at 5.5 oz, but they feel good in my hand. The set includes a 33 oz mixing pitcher that makes a lovely presentation on the table. It's nice to have a few different styles of glasses so that when you get back from a fabulous trip, you can recreate special cocktails at home with that same look to relive the experience. Find the Galaxy Cocktail Set at Carpenter Hill, HERE.