Have you ever wanted a bluetooth speaker tough enough to strap on to your kayak or bike? One that can withstand the elements and handle a drop? Well here you go, the Fugoo Tough XL Bluetooth Speaker is probably the toughest I've ever seen. Built like a tank, I don't think you'll find a bluetooth speaker that can withstand the punishment this one can, and look cool too, with a rugged industrial aesthetic.
This bad boy can get rained on, get dropped in the lake, or take a three-foot fall and still play just fine. A tough sand and dust-proof polymer, aluminum and stainless steel casing protects the inner speaker. You get a hearty best-in-class 35 hour battery life and can charge your phone with the USB port.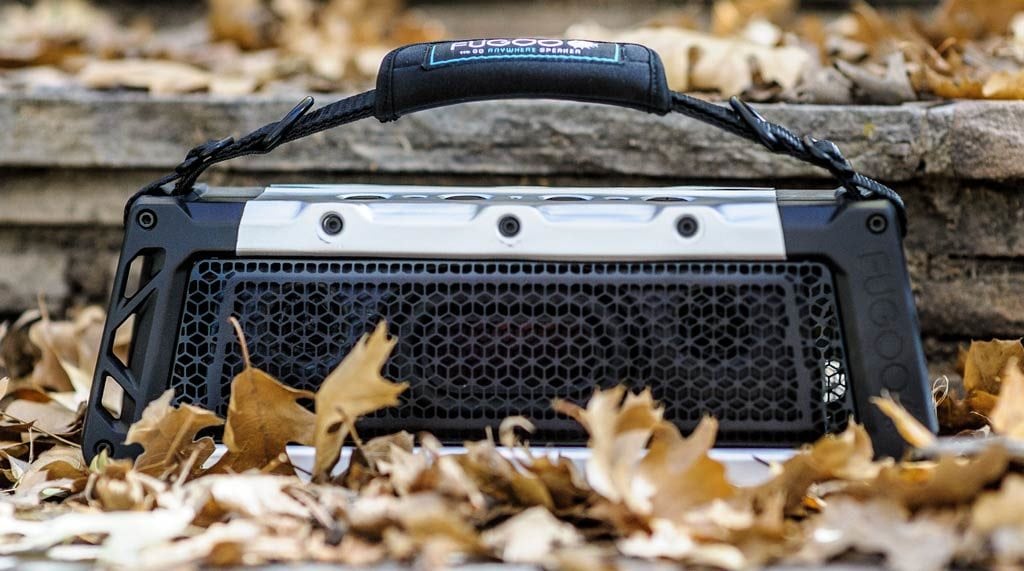 The Fugoo XL is compatible with Siri and Google Now so that you can use voice control to search google. I have not warmed up to this feature in any product–I usually find it more annoying than useful, but it's an option if you're a fan.
The sound is quality and 360 degrees, so you don't have to worry about correct placement like I had to be mindful of with my Bose. It's a rich, full sound that packs a lot of punch for the price, this speaker is a great value compared to others that offer less and are more expensive. I recommend the hand strap accessory because it's more manageable to carry. And you're going to want to carry it to the park, beach, campsite, etc. Find the Fugoo Tough XL HERE.*Disclosure: Affiliate links below. As an Amazon Associate I earn from qualifying purchases at no extra cost to you, if you purchase via one of these links, thank you, this helps keep my website running!