Beer out of a bottle just doesn't taste the same as draft. I go through spells where I don't even want to drink it unless it's draft because there is such a huge difference to me. But, sometimes draft isn't available, and you're in the mood for a cold one. Well here is a way to upgrade your at-home beer experience, with the Fizzics Original Draft Beer System.
The Fizzics Original accommodates different containers. That makes it versatile, but I think the most practical use is for the larger bottles and growlers. That way, you get a few pints out of each container without having to change it.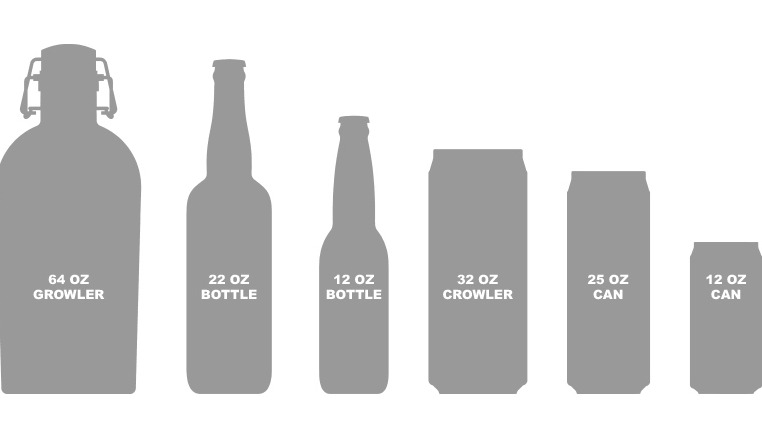 But if you don't have a growler, it still works on your smaller serving bottles or even cans. The Fizzics is super light weight and portable, so you could easily bring this with you to the park or camping. All it needs is four AA batteries, and you can use rechargeables. The system works by using sound waves. To clean it, you just run some fresh water through. It could not be easier to operate.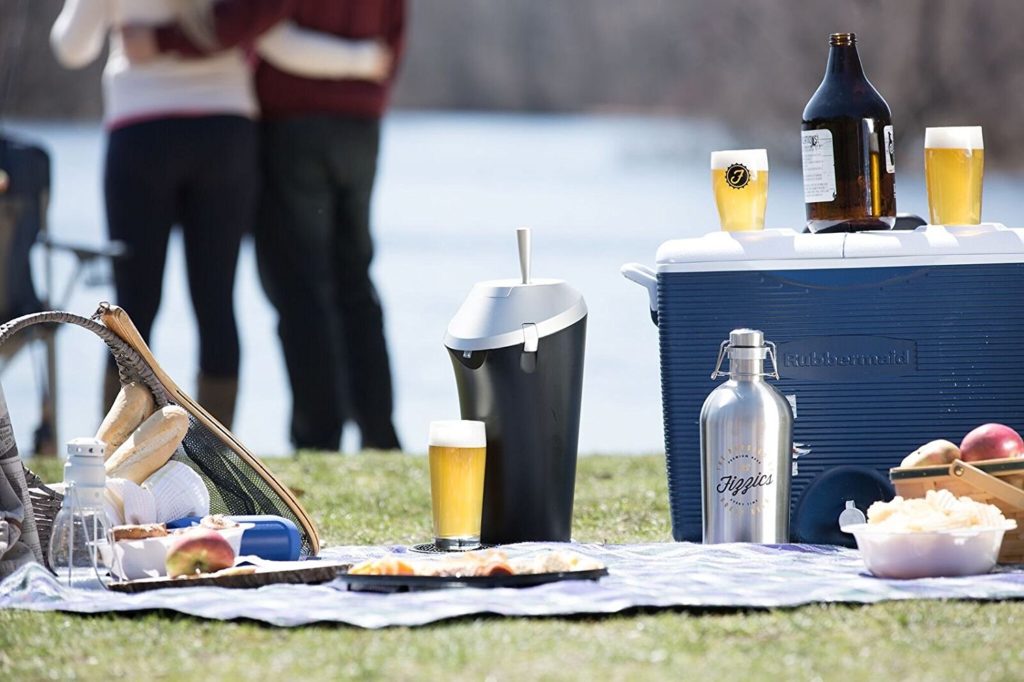 The Fizzics Original will take picnics and BBQs to a new level with some fresh local craft brew. Just grab a growler from your favorite microbrewery and off you go to enjoy it outside where everything tastes better.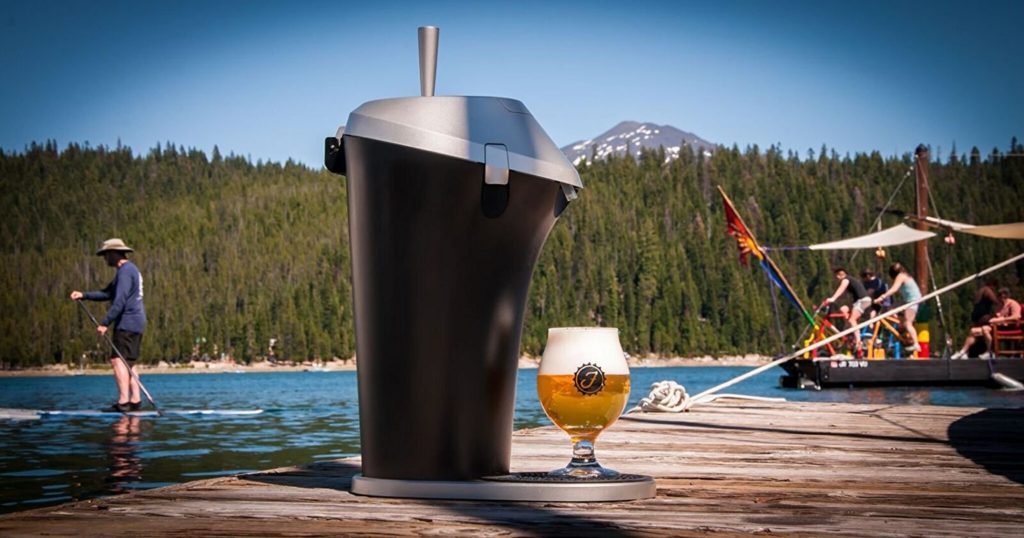 After a recent trip to Boise where I discovered the most delicious beer I've ever tasted at Boise Brewing, (you can read about that HERE), I fell in love with the beer and brought a growler home. It was so exciting to be able to recreate that experience at home and share it with a friend. If I had known how fresh it would taste even two weeks later, I would have wanted to bring back more.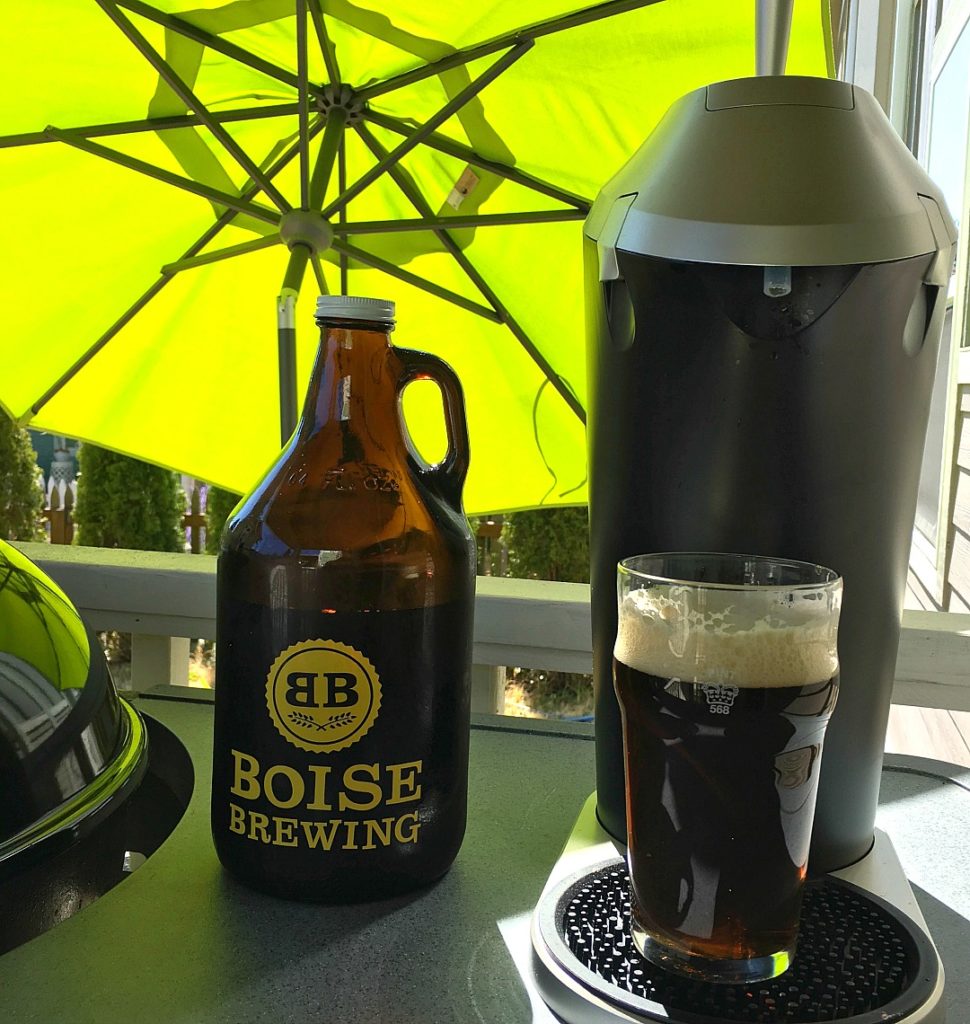 Had I just opened the growler and drank it by pouring it out of the bottle, perhaps it would have tasted like bottled beer. But by running it through the Fizzics Original, I was able to bring to life some of that tapped body and it felt more like drinking it at the brewery than from the bottle. It tasted fantastic and my friend and I  taste-tested the before and after. We both thought the Fizzics version was better.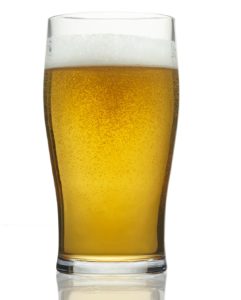 For camping and picnics, check out these SymGlass Tulip Pint Glasses. They look like glass and have a nice heft, but won't break on you. I think they pair nicely with the Fizzics Original and they are dishwasher safe and BPA free. You can create your own little micro brewery out in the woods at your campsite.
I love the idea of a portable beer system to make your beer taste fresher and more alive, and I really love being able to bring a wonderful microbrewery experience home. This offers an incredibly easy way to get that, while looking sharp on your counter or picnic table. Find the Fizzics Original Beer System HERE.