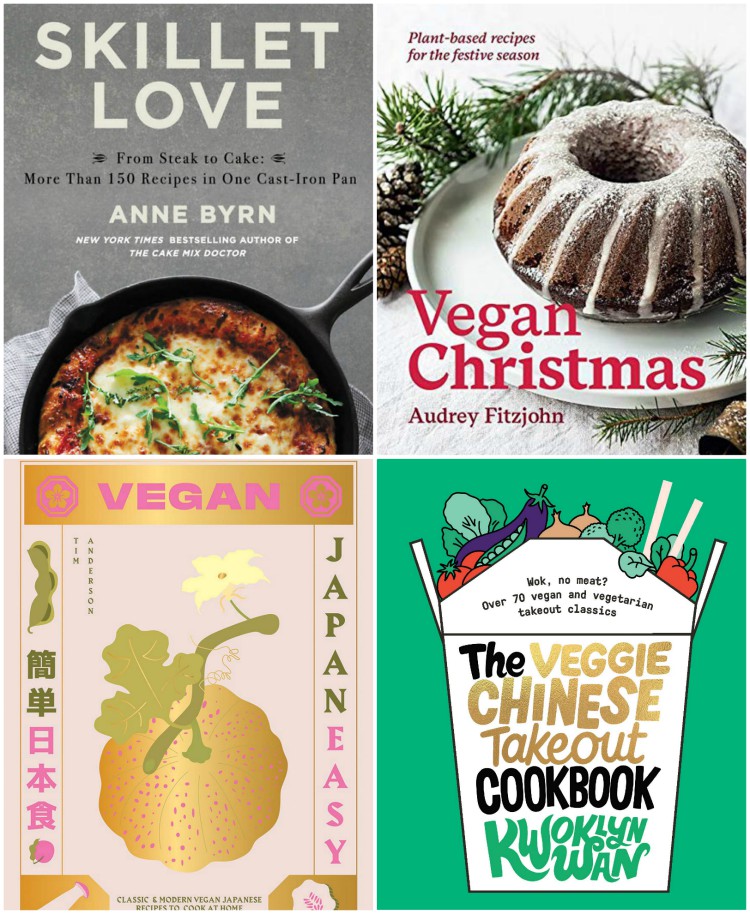 Click HERE to read my 2020 Ultimate Holiday Gift Guide
Books Make Easy Last Minute Gifts
Looking for easy last minute gifts? It doesn't get much easier than books. Whatever your recipient likes, there's a book for it. Since a lot of us are staying home right now, we are more focused on inner reflection, honing our cooking skills, and making our homes more beautiful and comfortable. There are some wonderful books that offer support through all of that. Let's start with food. *Disclosure: this post contains affiliate links, if you use one of these links to make a purchase at no extra cost to you, this helps keep my website running, thank you!
Missing dining out at restaurants? Turn your house into one by learning to make restaurant quality food. Did you and your friend like to go out for Chinese? Give them Veggie Chinese Takeaway so they can make their own! Prefer Japanese? Look at this gorgeous book, Vegan Japaneasy. I can't get enough Asian food, but I usually just wing it–both of these books guide you through making the real thing.
For the holidays, here is a vegan specific Christmas cookbook which I don't see a whole lot of. If you have vegan loved ones, they might appreciate a Vegan Christmas themed cookbook. I have my eye on the Mushroom Wellington and Christmas Nut Cheese.
Skillet Love is all about one of my favorite kitchen items–cast iron skillets! You know I'm obsessed. This is the first skillet book I've found that really resonates with me (even though it's not vegetarian) and there are a ton of recipes I've already bookmarked. Give them this book with a Field Skillet and it will go down in Christmas history as one of their favorite gifts ever. I expect my copy of this book to become tattered with use, but looking at it new, it's almost a coffee table book.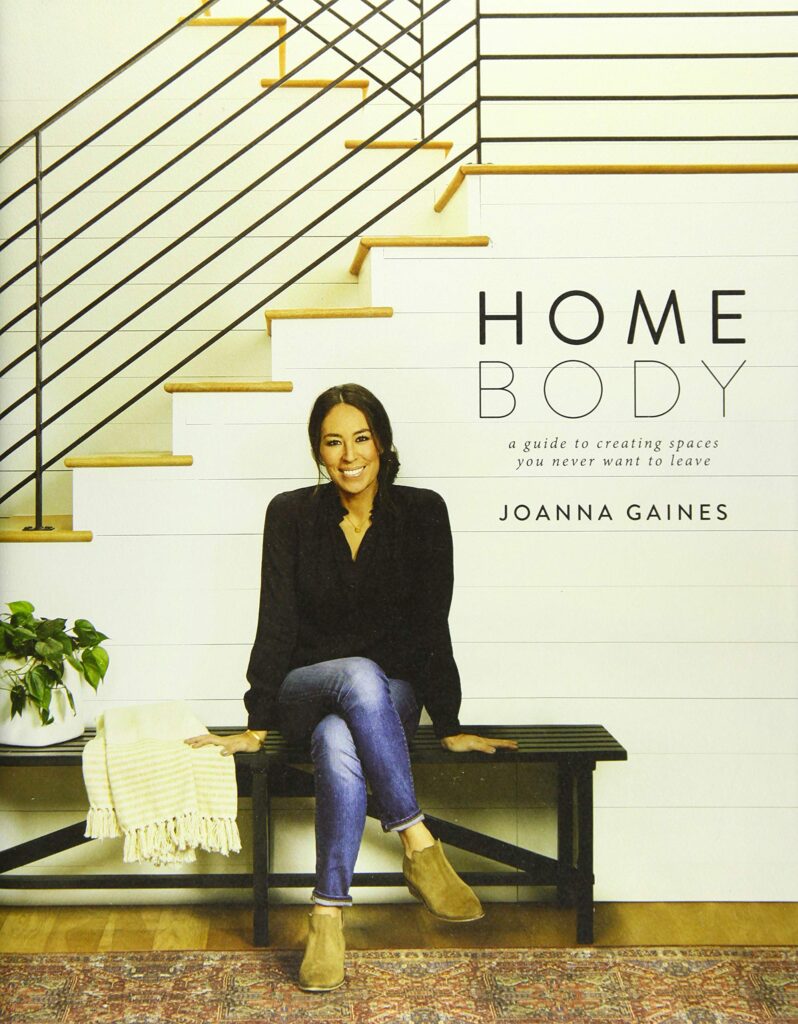 Speaking of coffee table books, Home Body by Joanna Gaines is the book for your HGTV fanatic. Who doesn't love Fixer Upper? It's a gorgeous book with design tips and ideas to make your home more beautiful and functional. One of the fun things about staying in hotels for me is watching HGTV at night since I don't have it at home. Fixer Upper is a favorite, can't get enough of all things Magnolia. For your modern farmhouse fans, this is a great tome and coffee table book.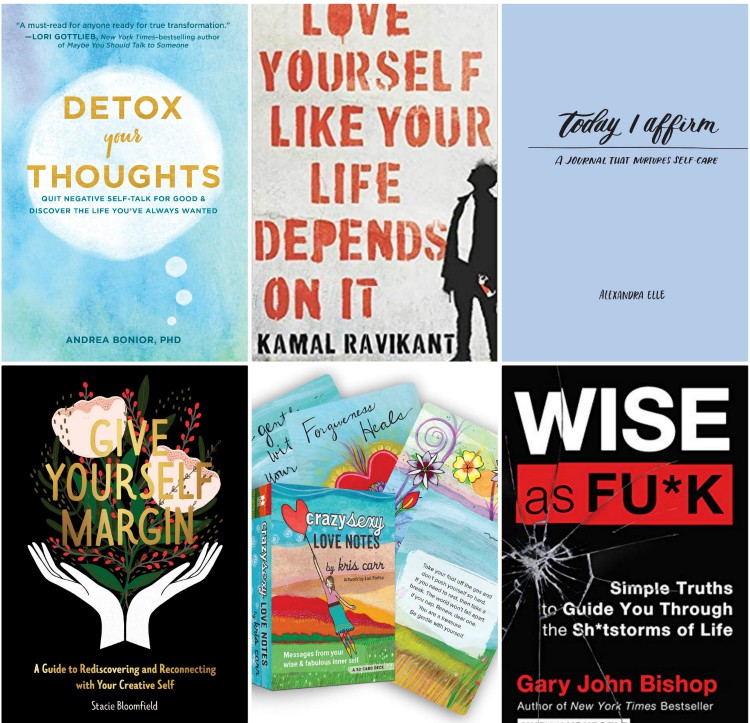 Books for Comfort
Detox Your Thoughts is such a great title, we are always so focused on detoxing our diets, especially after the holidays, but most of us could use some thought detox as well. Especially after the year we've just been through. While some are thriving and some are having a hard time, I don't think there is anyone who can't benefit from some positive thinking. And we benefit from the positive thoughts of those around us too.
Likewise for some self-love. Love Yourself Like Your Life Depends On It is an easy, quick read with depth. If we all follow the concepts in this book, we can come out of 2020 and subsequent lockdowns like butterflies emerging from a chrysalis.
Today I Affirm: A Journal That Nurtures Self Care is a journal with prompts that will help you work through your experience and nurture self love. Particularly helpful right now. I like the idea of starting a new year with the intention for new growth in this direction.
The expression "Give yourself margin" comes from sewing. It means you allow enough excess fabric to account for mistakes. My grandmother was a seamstress and I was familiar, I love the idea of applying it to life. Give Yourself Margin, the book, is about allowing yourself the space and grace. It's meant to comfort and inspire with support and beautiful illustrations.

I love everything Kris Carr does, she's full of infectious positivity. Crazy Sexy Love Notes was meant to be a whole bunch of hugs in a box. And that's what they feel like too, on cards with lovely illustrations. Besides offering support, they also offer gentle nudges for action promoting personal growth.
For some tough love and humor, Wise As F*ck: Simple Truths To Guide You Through The Sh*tstorms of Life offers up some laugh out loud prose and wisdom to get us through the real shitstorm that's probably coming. Because it wasn't 2020. The fallout is on the way and we are all going to need strength, but it's nothing humans haven't been through before and nothing we can't handle again. I feel empowered just having it in my hand and I cling now more than ever to whatever humor I can find.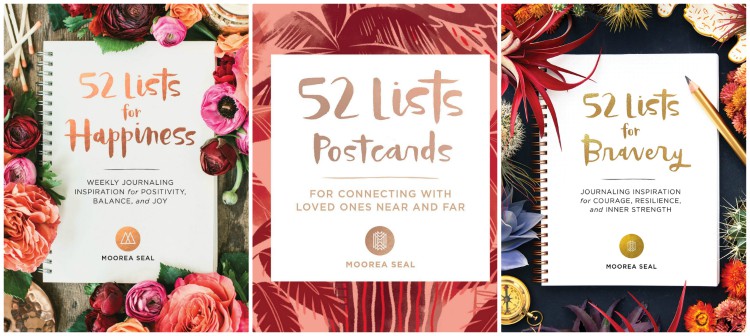 52 Lists
Do you know about Moorea Seal's 52 List series? I'm obsessed. Ever since I was a little kid I've made lists for entertainment, productivity and insight. For nerdy friends and family that like to make lists, this is like striking gold. I don't really know which one to recommend most because they are all awesome. The planner is a necessity, and then maybe a book of lists for what that person is working on. 52 Lists for Happiness is something everyone can use right now to nurture positivity, as well as 52 Lists for Bravery. especially for 2021 because I think it's going to be a year we might need to be extra brave, but it will also offer more opportunity for growth. People willing to go inward will see more of that growth, and these books will nurture that. I also love the 52 Postcards which are mini lists of affection you send as a postcard, what a cool idea! They all have gorgeous illustrations.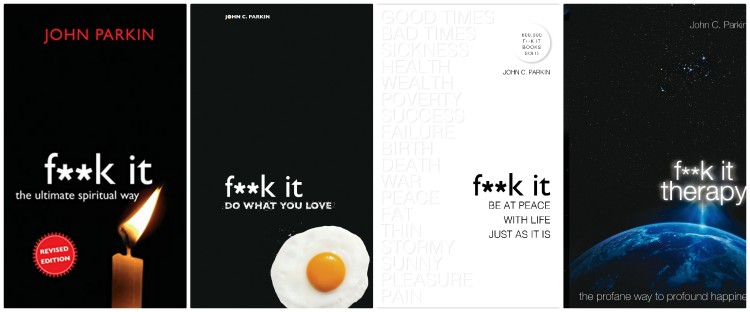 F*ck It
If you need to let go, John Parkin's F*ck It series will give you permission to do that. They will help you do that. These books also provide humor and a sense of lightening up in stressful times. F*ck It: The Ultimate Spiritual Way is comforting and an absolute salve on chronic worry. F*ck It: Do What You Love helps to work through blocks preventing us from using our precious time in a way we really love. During a time where a lot of people are reevaluating how they make a living, this book offers insights and nudges towards being happier and more productive. Therapist closed for lockdowns? Just read F*ck It Therapy and cut right to the bottom line. It focuses more on solutions than problems and provides immediate relief from anxiety. These books are great for people, worriers especially, with a sense of humor.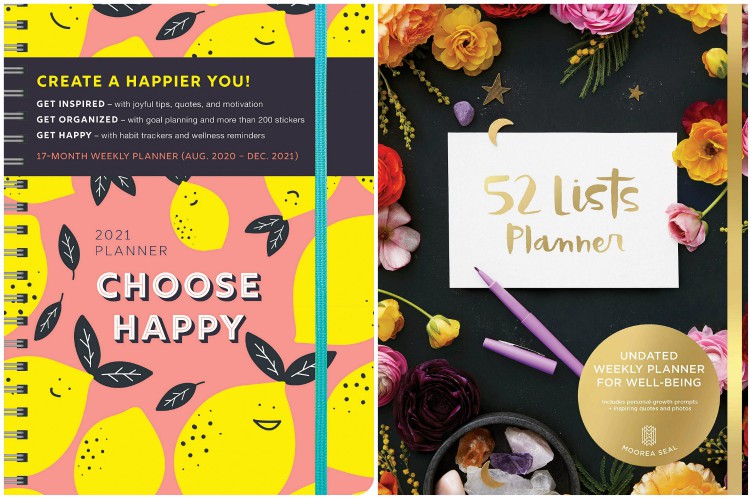 Inspiring 2021 Planners
Where have these planners been all my life? If you know someone who is a goal setter and list maker, someone who likes to geek out with pen and paper–you have to get them an interactive planner that is meant to uplift and inspire. I've never seen such exciting and fun planners in my life. Choose Happy is fun, bright, and comes with stickers! You can get extra Instant Happy Planner Stickers for it too, how fun is that? Is it a little teenager-y? Yep. Do I care? Nope. I'm all over this. It's blatantly happy and cheery and I welcome it, I think most people would this year especially. It begins in August 2020, so you don't have to wait until January 1 to get started.
The 52 Lists Planner is more introspective, less cute more gorgeous, and does not have the dates included, so it's not year-specific which I think is kind of cool. There's more space for delving a little deeper. It also comes with fun stickers! Both of these planners help you live life more intentionally. They help you to be more mindful and get more excited about your goals and aspirations. They are optimistic, kind and meaningful.

Like it? Pin It!