Happy Summer! How are you guys doing? 2020 is something else, right? Well there is one reliable antidote to stressful times, and that is nature. I've got some great new summer camping supplies & outdoorsy gear to get you inspired to get out there. This year it seems that people are heading to the outdoors more than getting on planes. Most of my friends are headed out camping and I'm right behind them. It's nice to use all your own stuff, you don't have to worry about germs or face masks, etc. Your'e just out there breathing fresh air and moving your body and embracing the moment, away from chaos.
It's important to invest in good gear that lasts–some of my camping gear I've had for 20 years and it's still going strong because I made sure to get high quality gear. It's also important because you don't want your stuff to fail if you're out in the woods far from home and potentially in danger because your water filter won't work. Here are some of my favorite camping supplies & outdoorsy gear items, many of which double as emergency prep (stay tuned for more on that), which we've all seen recently is good to have on hand. *Disclosure: Affiliate links below. I earn from qualifying purchases at no extra cost to you, if you purchase via one of these links, thank you, this helps keep my website running! 

Gregory Deva Backpack
Wow. I had a Deva almost 10 years ago and I loved it. Back then it was considered the Cadillac of backpacks, the best comfort you could find. Well this current Deva is ten times better. It's amazingly comfortable! They did a fantastic job putting extra padding in all the right places. For me, the lumbar area is really important to support and this pack does the job so well it makes my other packs seem uncomfortable by comparison. It comes in three sizes, I like the middle size, which is 70L. This is a female specific pack that allows for curves.
The Deva comes with generous extras like a rain cover and daypack. There are easy-access compartments and it's hydration compatible (see below for ultimate reservoir). This is the kind of thing you want to really go high quality with, and the Deva, I don't think you can go wrong.

Gregory Hydration 3D Hydro Reservoir
The perfect Hydration Reservoir for your Deva is the Gregory Hydration 3D Hydro. This baby is really well made! I love the handle, I've never had a reservoir with a handle before and now that I have this, I wonder why they all don't have them. This is my favorite ever, I highly recommend it for its ease of use and quality. The magnetic bite valve keeps water right there in reach at all times, the integrated Speedclip attachment system makes it snap right into your pack and the wide mouth makes it easy to clean. You can use this interchangeably with your other Gregory packs. Top notch design!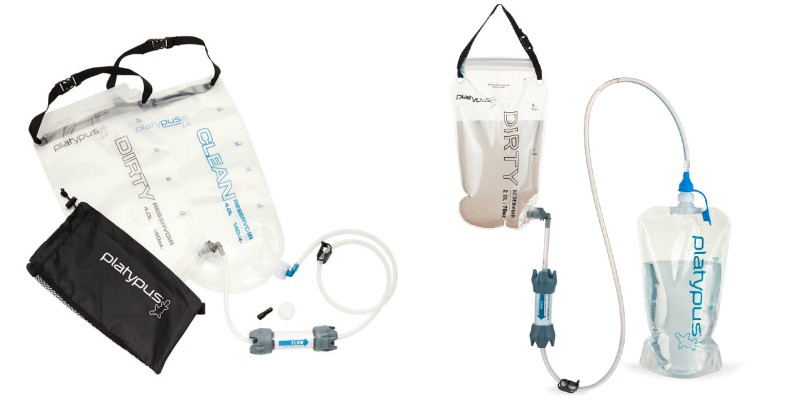 Platypus GravityWorks Filtration System
While we are on the subject of water, it's always a good idea to have filtration systems on hand. Platypus has a brand new gravity purification system that is perfect for groups and your basecamp set up. This pump-free Gravityworks Filtration System has a two-bag, six-liter (12-liter total) capacity. Committed to quality taste-free filtration, each filter is rigorously tested at the in-house water lab before it goes out the door to ensure industry-leading filtration for drinking, washing up, cooking and cleaning. It comes with its own pouch to keep everything together and organized.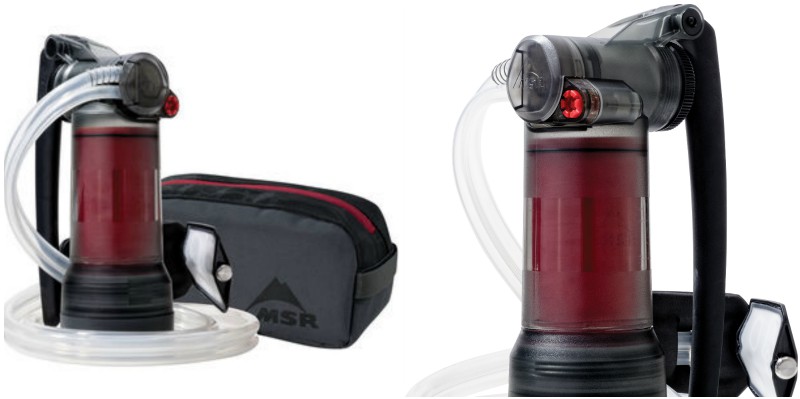 MSR Guardian Water Purifier
Wow. This is hands down the nicest water filter I've ever seen. I think it might be the best on the market. The MSR Guardian Water Purifier was originally designed for the military and now brings advanced technology to global travelers, backcountry users, and those stocking emergency kits. Fast and easy to use, this pump purifier offers the added viral protection you need when traveling in developing nations and popular wilderness areas. Its advanced hollow fiber filter offers the most reliable way to purify even filthy water conditions. When you are out there in the back country, you want a filter that you know is going to work. I recommend everyone has their own filtration system, that way if there is a failure, you've got backup.  


Personal PackTowl Beach Size
I have a few pack towels that work, but I always wish they were bigger. PackTowl has a beach-size pack towel! When you need a little more coverage and versatility, which I always do, this Personal PackTowl offers 36 x 59 inches. It comes in some beautiful new prints like Tidal Blue which is inspired by the seaweed off the coast of Santa Cruz. PackTowl's Personal Towls dry 70% faster than comparable towels and feature Polygiene odor control, an eco-friendly silver-ion odor control to keep your towel smelling fresh. They come in a handy zip bag perfect to stash in your backpack, daypack or beach bag.

Therm-a-Rest NeoAir Topo Luxe Sleeping Pad
Therm-a-Rest just came out with a new sleep pad they say is its most comfortable backpacking pad yet.  The NeoAir Topo Luxe is a 4-inch thick mattress is built using Therm-a-Rest's patented Triangular Core Matrix technology – two stacked layers of triangular baffles that create a stable sleep surface while minimizing heat loss. The TwinLock Valve makes setting up and breaking down a breeze with a new, larger valve that inflates three times faster than their classic valve.

Therm-a-Rest Questar Sleeping Bag
Need a sleeping bag? Therm-a-Rest has all updated their backcountry friendly Questar sleeping bags. Questar bags have been updated with W.A.R.M. and comes in three temperature options (32F/0C, 20F/-6C and 0F/-18C). The new design combines the thermal efficiency of a mummy bag with a roomier fit allowing campers to sleep comfortably in any position. 650-fill Nikwax Hydrophobic Down absorbs 90% less water and dries three times faster. SynergyLink Connectors help secure the sleeping bag to the pad, while design features like zoned insulation and box baffled construction maximizes warmth. All this comfort in a backpack appropriate size.

Snow Peak Trek Cook Set
The Trek Combo is a four piece titanium cook-set perfect for backpacking. Titanium is super light weight at 13 oz for the whole set,  and the whole set nests inside itself like a Russian doll puzzle. This set is wonderful to make meals for two or more campers. I love making elaborate meals while I'm camping and this is a great set allowing culinary versatility even while backpacking. It's also nice to have a small set for car camping too, and in your emergency preparedness kit (more on that later).


GSI Outdoors Pioneer Enamel Tableware
Delightfully old school, the GSI Outdoors Pioneer Enamel Tableware Set makes your camp table look festive. It makes me happy you can still get this stuff because it brings back memories of childhood camp experiences. This Pioneer Table Set has bowls, plates and cups in a service for four and is made from quality steel. Everything nests neatly in a compact box which I would keep for storage. Obviously you wouldn't take this backpacking, but it's awesome for car camping.
You have to have the matching Pioneer Flatware which is substantial and feels great in your hand. I wasn't expecting them to be so nice. I wish I had a cabin that I could outfit with GSI's enamelware, they even have a coffee pot. For now I will use it camping and for picnics.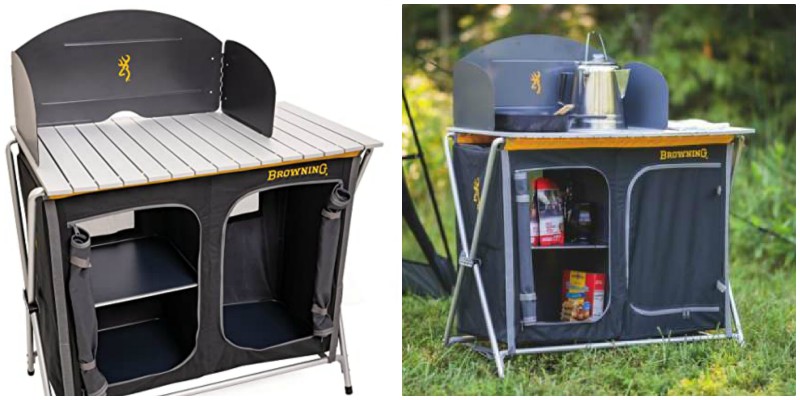 Browning Basecamp Cook Station
If you want to get really serious about your campsite cooking, I strongly recommend a camp kitchen. When I go car camping, meals are kind of a focal point of the experience, and we go all out. A camp kitchen keeps everything organized and gives you workspace, leaving the picnic table clear for meals and games. Browning's Basecamp Cook Station is really sleek. It's as functional as it is good looking with a windscreen and storage area below for stuff like pots and pans. Just don't store food in there over night because raccoons (or bears!) will come after it. It's easy to set up and take down, and comes in a nice canvas bag for storage. It only weighs 16.5 libs which makes it easy to manage.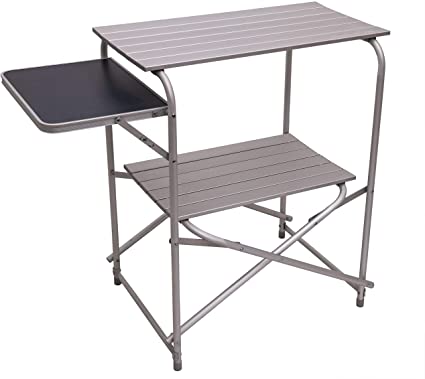 If you need more prep space, Alps Mountaineering makes this Utility Table that offers 20 x 36 inches of surface and only weighs 8 lbs. This could also function as a kitchen setup by itself. It also comes in a handy canvas carry bag and compliments the Basecamp Cook Station (note the height difference).


Vasque Talus At Low Ultra Dry Shoes
You need some awesome shoes for exploring and I've got an excellent pair for you. When I don't want to take a shoe off, I know I have a great shoe, and that's where I'm at with these Vasque Talus At Low Ultra Dry Shoes. Besides being super cute–I love the turquoise blue laces against the steel gray–they are functional. I like good arch support and these fit the bill. They have beefy traction and make my feet feel stable. I think they are appropriate for light backpacking. They are perfect for summer, even if you get caught in a downpour, but for me they will work great year round. They will pack well and take up less space than a full size hiking boot, and I love them for day to day wear.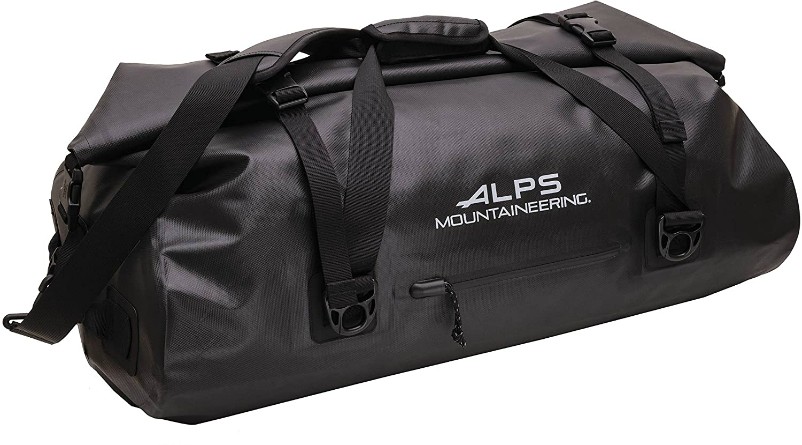 Alps Mountaineering Monsoon Duffle
When car camping, I use duffel bags for my camping supplies. It's a great way to stay organized and haul your gear from car to campsite. This Alps Mountianeering Monsoon Duffle is versatile and comes in 50L and 90L. It's sleek and waterproof. I love it for kayaking and also for strapping to the top of your vehicle to save space inside. It even has four heavy duty tie down loops to make attachment even easier.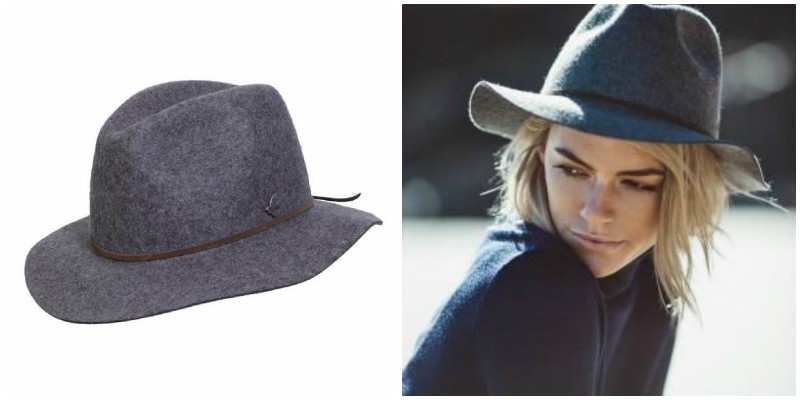 Conner Rockaway Beach Hat
You have to have a couple of hats for summer. I love this Conner Rockaway Beach Hat so much it is going everywhere with me this summer. I absolutely covet Connor Hats because they are high quality, unique, and gorgeous. I've never come across such useful, great looking hats that also follow a code of ethics for clean healthy materials that are good for you and the environment. Somehow they manage to make them affordable too. Look closely and you will see the metal bird accent, isn't that cool? This hat is adjustable for a custom fit and the weathered gray looks wonderful with everything though it comes in a chocolatey brown too.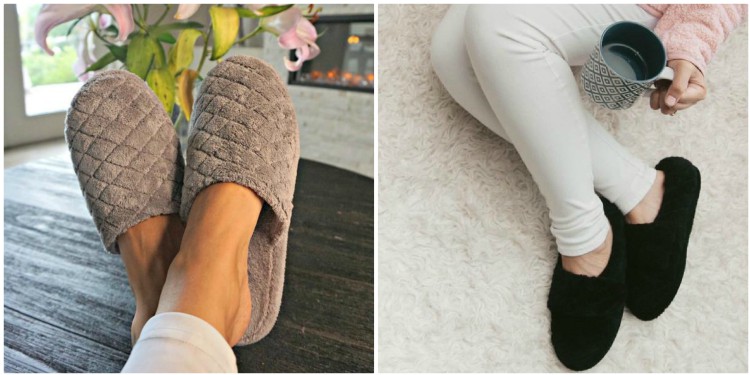 Acorn Slippers Make Great Camp Booties
Acorn slippers make wonderful camp booties. I always take a pair of slippers with me camping for inside the tent and around camp. If you've been hiking all day, they are soothing. This year I'm liking slippers from the Spa Collection. The Quilted Clog and Spa Wrap Slipper because they have that comfort-factor we all need right now, and they are great for hotels and home too. Acorn makes some heavier duty slippers I've used for camping, but these just fit my mood and they are machine washable, so you can just pop them in the washer when you get home. I also love that they come in gray and black–not always easy to find in slippers.

Big Agnes Big Six Camp Chair
The Big Agnes Bix Six Camp Chair weighs only three pounds and holds 300 pounds. It's sturdy and solid and my favorite thing about it is that it supports your neck. I'm totally done with any chair that I can't lean my head back on. What a luxury to find one in such a compact package! You can take it anywhere and everywhere. Aircraft aluminum poles come together very quickly and intuitively and the parts are even color coded so you won't mess up.

Big Agnes Soul Kitchen Table
If you appreciate the technology with the hub-less chair that snaps together so fast out of a tiny bag, you'll love the Soul Kitchen Table. Same concept, a lot of function inside a packable bag. Use it as a food prep space, dining table, card table, or space to hold your beer and snacks by the campfire. Lots of uses for this guy and they did a great job with the aesthetics in charcoal grey and copper.

Pistil Trucker Hats
Pistil is my newest discovery in hats, and I am super impressed with the craftsmanship and refreshing designs. I'm in love with the McKinley Trucker Hat and want one in each color. It's my favorite trucker hat ever with velvety 3-D mountain peaks and uplifting cheerful colors. It has a great shape and the pattern is under the brim too, which is just plain fun and creates an unexpected visual delight. If you want something more neutral, the Viva Trucker comes in a beautiful dove gray.
I always have a trucker hat with me. I keep one in my car, I always have one in my bag on the plane, in my daypack, etc. I won't go into Costco without one–seriously they save me from those awful fluorescent lights. They save you from the sun too and work really well when you have a backpack on because the brim is only in the front. They are a necessity for travel and daily life.

Check out a few other Summertime travel picks (including my new favorite Toad&Co organic cotton outfit) HERE.
Like it? Pin it!