You know I've been obsessed with cast iron cooking. Well, it goes past skillets now. There are other ways to delight in cast iron and Camp Chef has you covered with four excellent options you'll love. They are some of the most affordable cast iron out there, they are well made, and they all have the same design in the handles, so they match on the table. Put anything in cast iron and it instantly becomes comfort food. Here are four pans you need now. *Disclosure: Affiliate links below. I earn from qualifying purchases at no extra cost to you, if you purchase via one of these links, thank you, this helps keep my website running!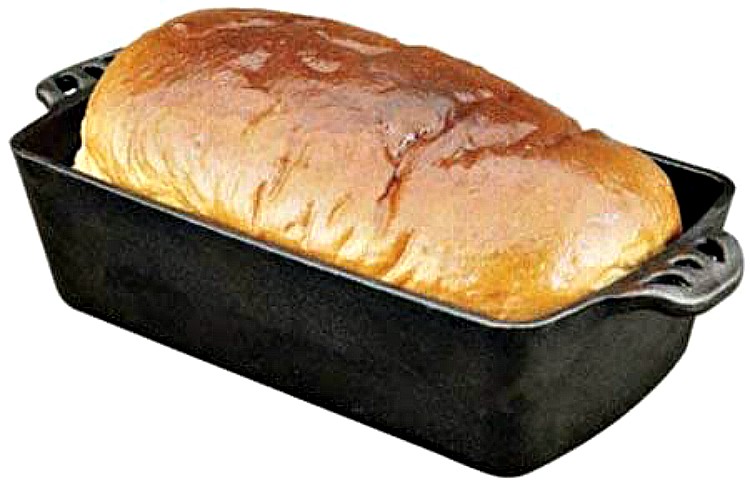 Cast Iron Loaf Pan
Banana Bread, Pound Cake, and Lemon Blueberry all come out beautifully in the Camp Chef Cast Iron Loaf Pan. Of course you can do bread–which I am still working on. Bread isn't the easiest thing in the world to make, but it's fun trying. The others were are smashing success.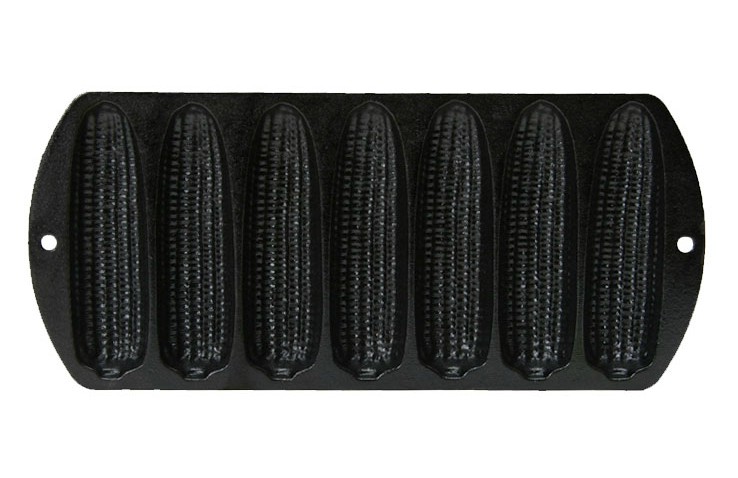 Camp Chef Cast Iron Corn Fritter Pan
This Corn Fritter Pan is such a fun pan. I make cornbread all the time now in my skillets and make a point to save some batter for these cute fritters. They get brown and crunchy and are great to dip into honey, jam, or guacamole. There is something really sweet about corn shaped cornbread, like you went to extra effort and it shows. They're old fashioned and fun.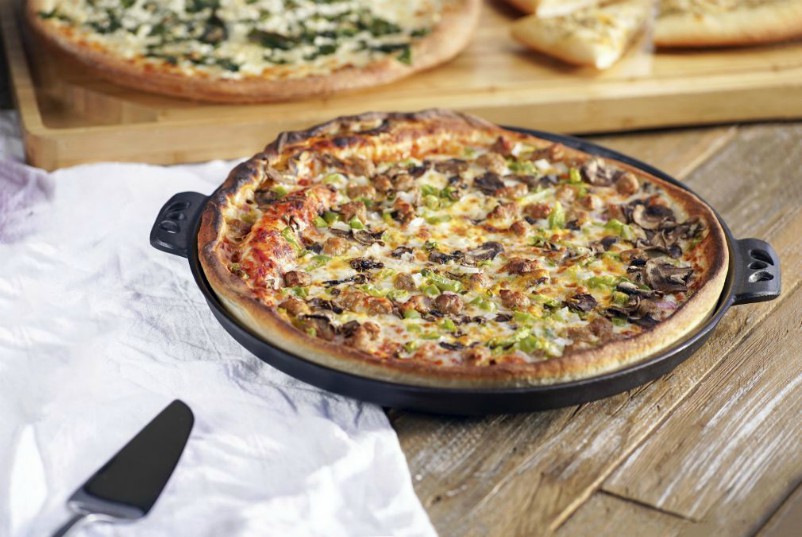 Cast Iron Pizza Pan
You can make your pizza right in a skillet, or, if you want to make a really big pizza, you can use this Camp Chef Pizza Pan. It's 14 inches and you can use it as a griddle! The trick to awesome cast iron pizza in your regular kitchen oven is to make it HOT. Get it to 500 degrees, then pop the pan in there, let it get nice and hot, then add oil and the pizza. You want to hear a sizzle. I like to preheat my loaf pan and the corn fritter pan too, it makes the contents crispy on the edges.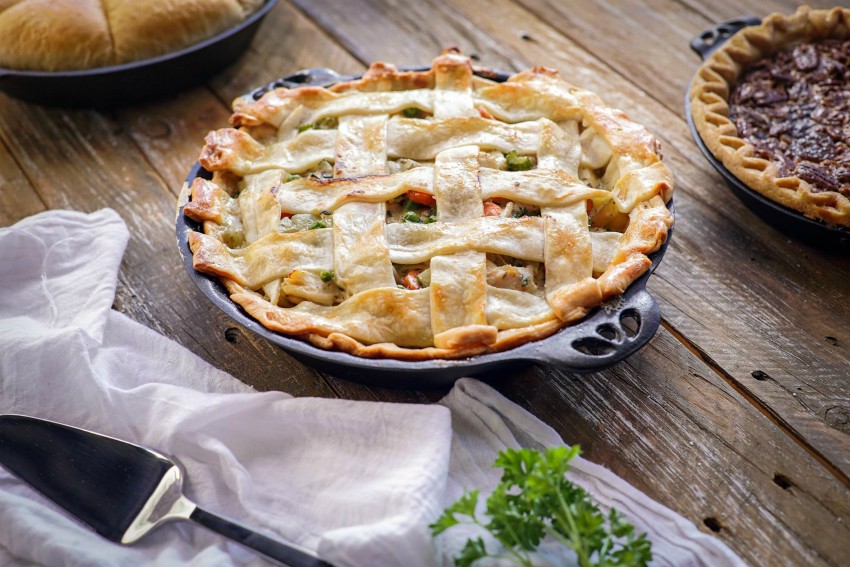 Camp Chef Cast Iron Pie Pan
Pies taste better in cast iron. Of course they do! I have some really pretty pie pans that I never use anymore because pies just taste so much better in these. They come in 9 inch pans and 10 inch pans, and are pretty enough to make a presentation on the table. I like seeing two different pies on the table at once, like apple and pecan, or two summer pies like peach and berry. These work great for savory pies and quiche too.

Read more of my Cast Iron recommendations here:
Like it? Pin it!