You can't always go to a spa, but you can make your home feel more like a spa. One thing you do is get a Body Back Vibe Massager. Have you ever seen a massager like this? You will sometimes see them at spas and chiropractor offices. This is not your average massager. They're hard core, therapeutic massagers that do deep tissue work and once you try one, you'll want one at home.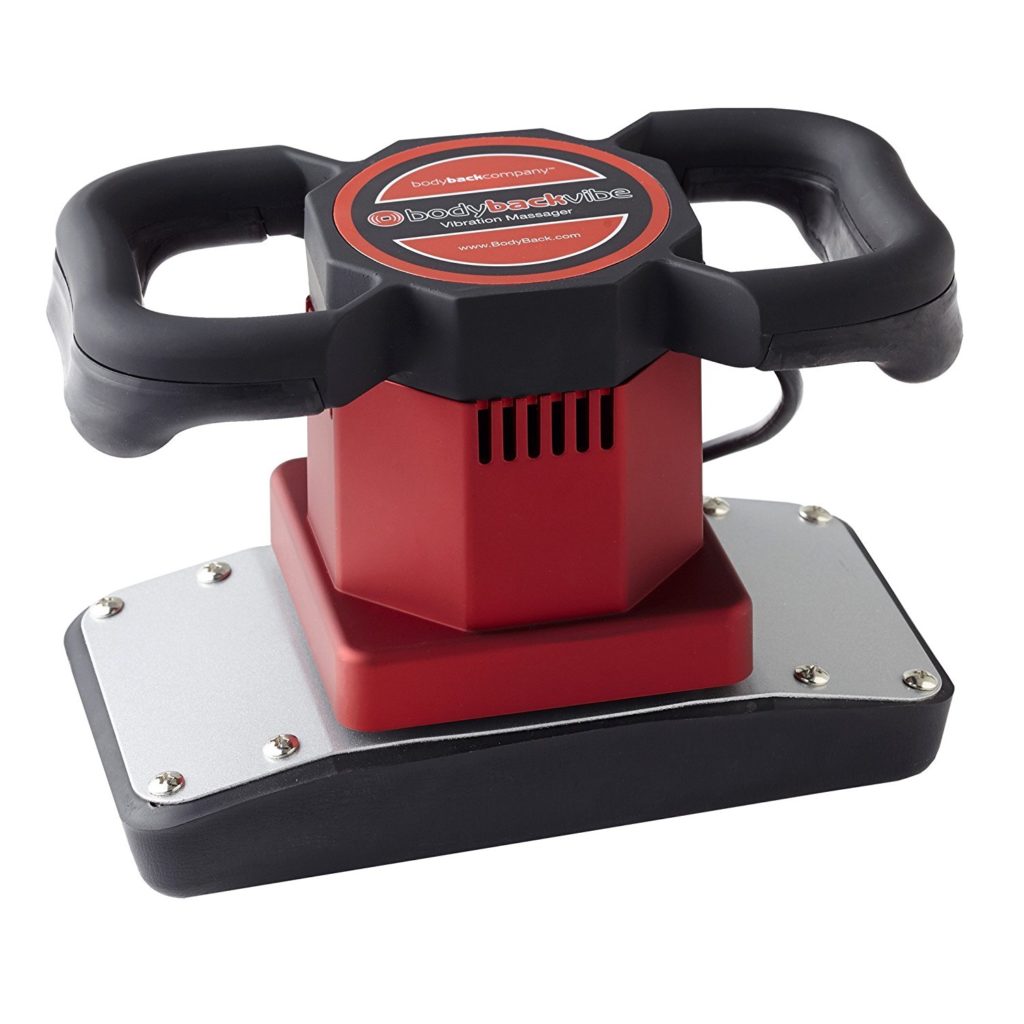 Look at it. It looks like a sander, right? It's heavy duty. It's really nice in person, the metallic red section has a wonderful texture, it's velvety soft. The handles are grippy and the padding on the bottom is comfortable. As machine-like as it seems, it's ergonomic. There are two speeds–I like the high speed. It will itch a little bit from the vibration, but I don't care about that, the pain relief is worth it.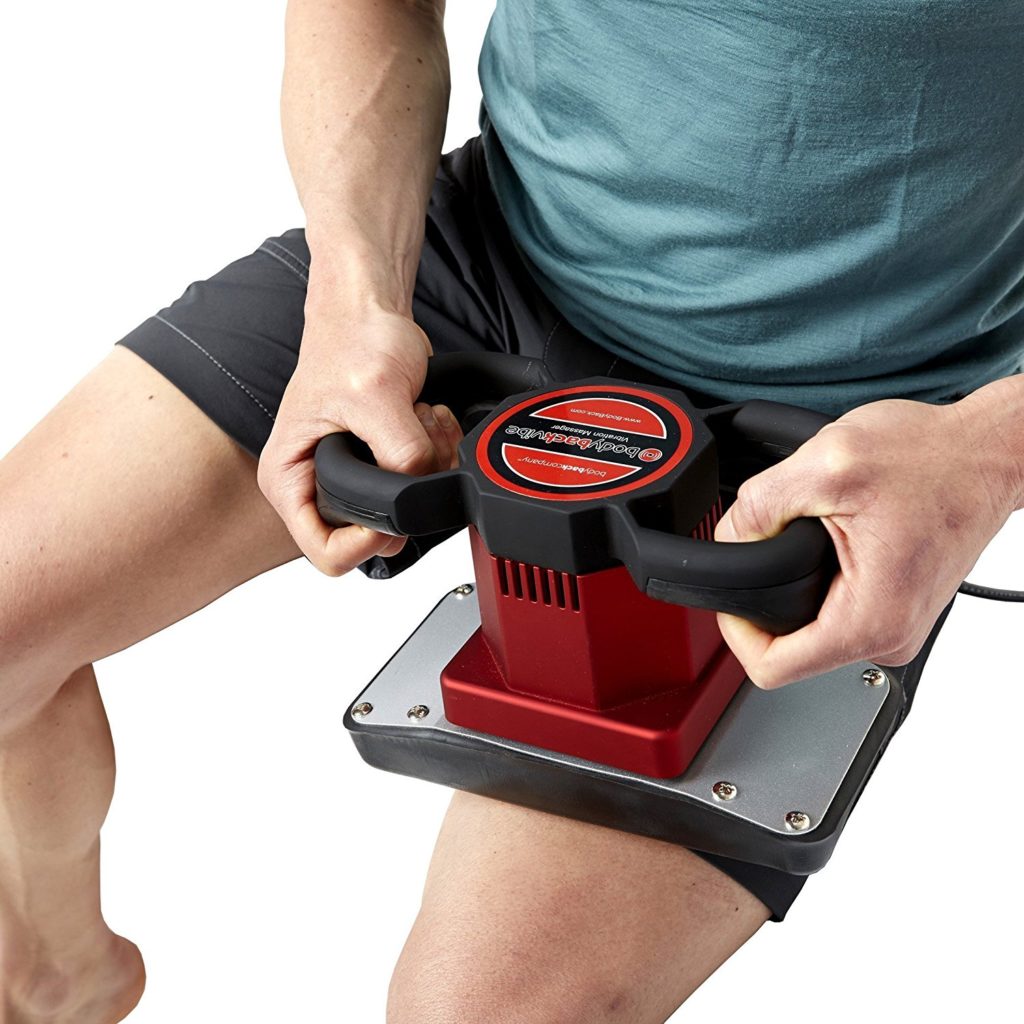 The Body Back Vibe Massager is really nice for loosening up trigger points. Do you ever have a muscle that locks up on you? I have a bad knee and a rotator cuff issue that's been going on for years. Sometimes the pain gets intense and surrounding muscles tense up. This massager calms that down immediately.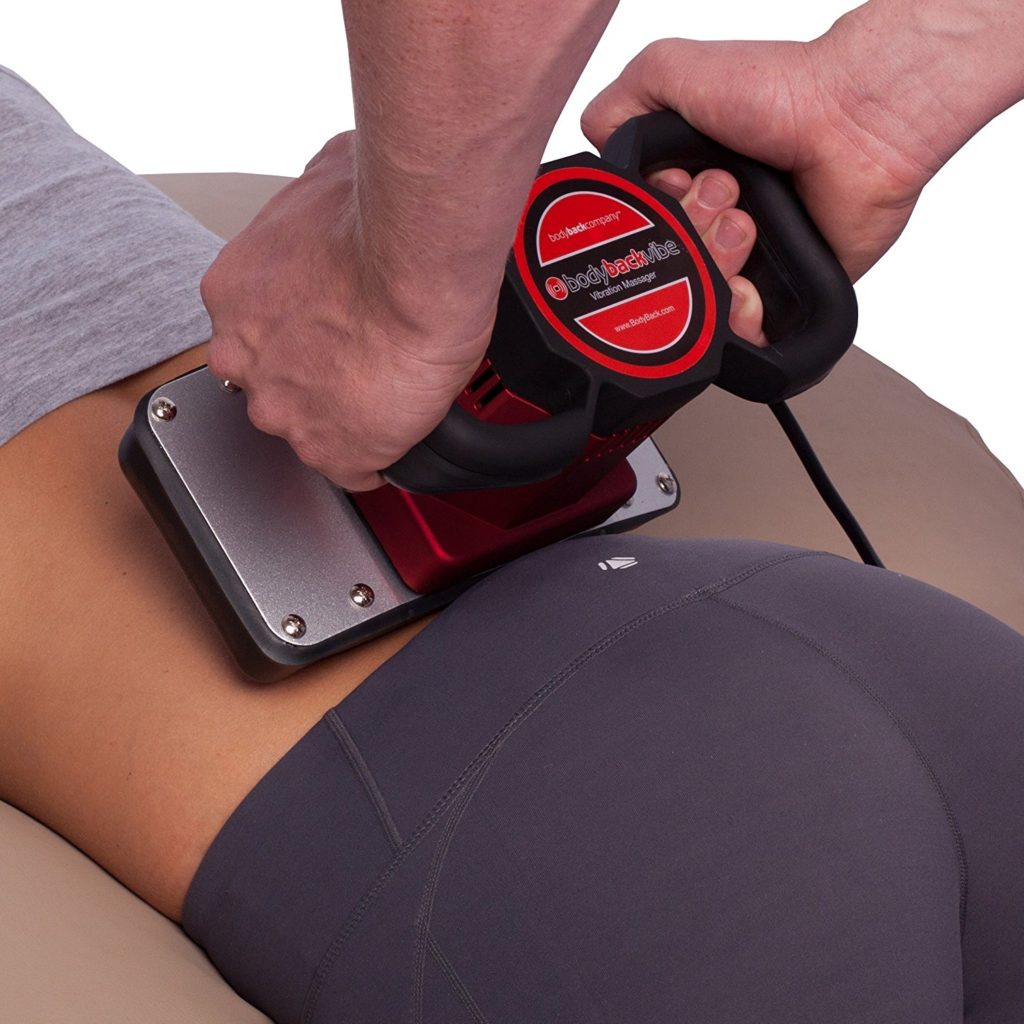 You do need another person to apply the massager for the back, but you can do your own knees and legs. The Vibe provides massive relief. Whether you're an active person with post-work out aches, or you have more serious pain you are dealing with, the Body Back Vibe Massager is a wonderful option. Find it HERE.