I have long been fascinated with the BioLite Camp Stove and was super excited to try it out. What sets this camp stove apart from others is that you don't need cans of propane fuel for it to work. All you need are twigs. Isn't that awesome? And guess what, that makes it ideal for your emergency kit too.
The way it works is by placing sticks and twigs in the stove, and the battery powered airflow unit gets it going very quickly. You can also charge devices with the battery pack (I recommend covering cords with foil). Isn't that brilliant? You can always find twigs, pinecones and sticks, so you'll always have fuel. It was so easy to get the stove ready to cook.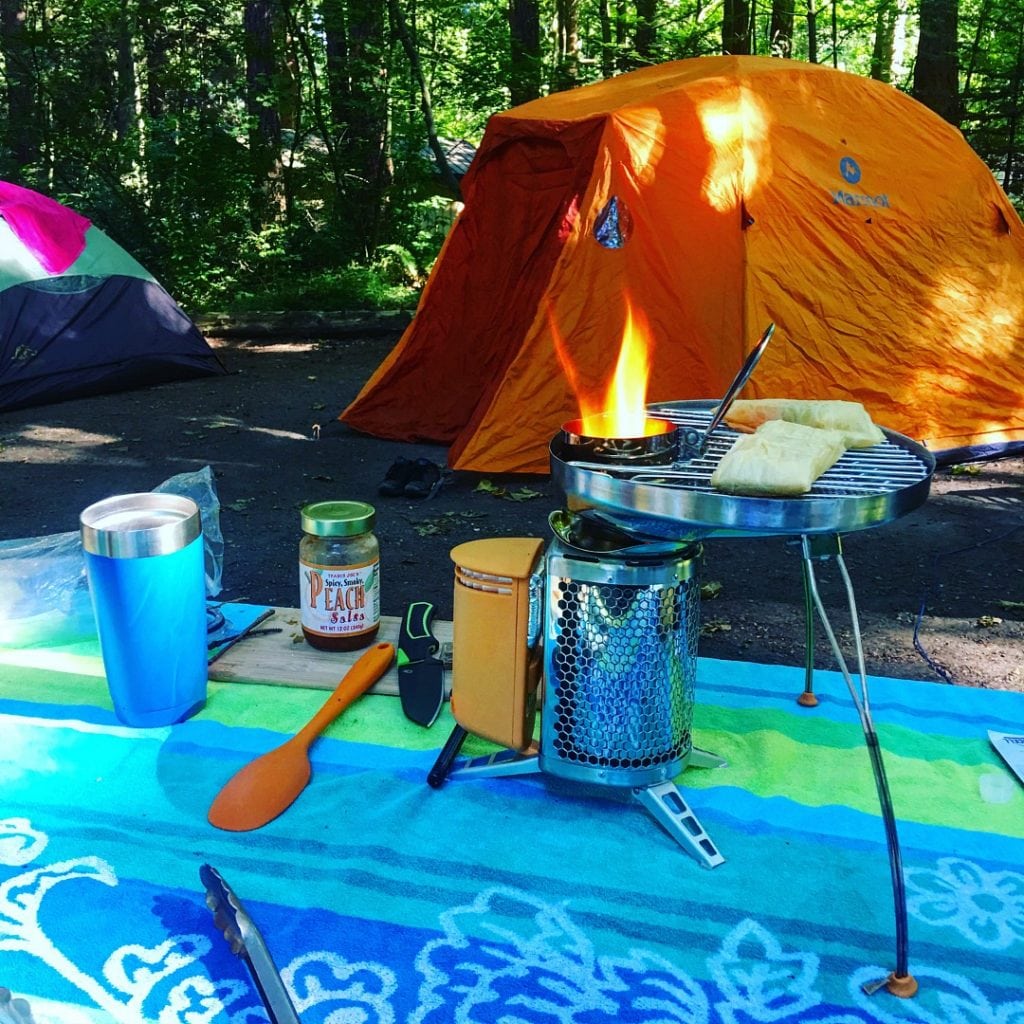 With the Bundle, you get two different ways to cook. One is a grill and the other is a kettle. We used both on the first try. I made tamales on the grill and they were so good! Trader Joes makes vegetarian tamales that are perfect for camping.
All you really have to do is heat them up and add whatever you enjoy with it. In our case, it was sharp cheddar cheese, smoky peach salsa, and lots of cilantro. The BioLite cooks them so fast, dinner is ready pronto. My son cooked his breakfast sausage on the BioLite grill too, with no problems at all. There is a fun-factor to this because it's exciting to use the sticks as a heat source.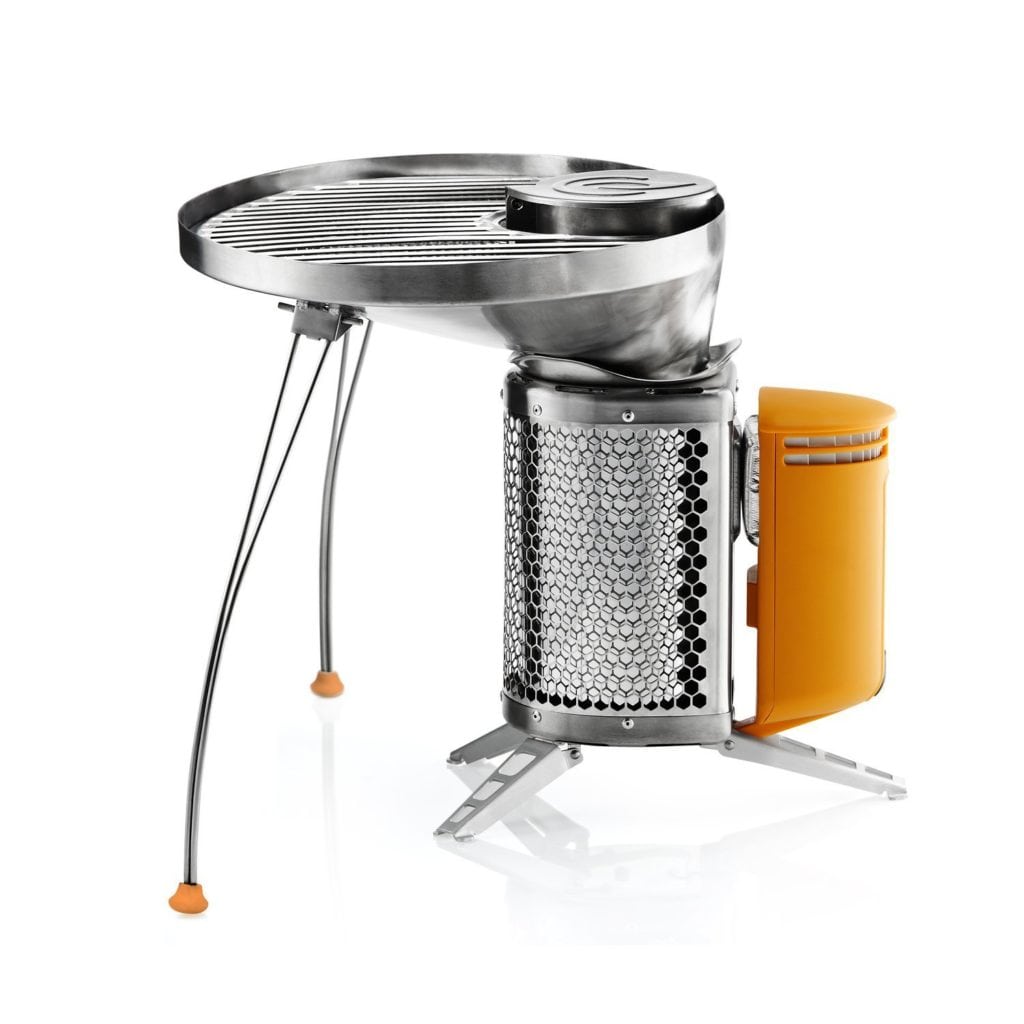 I found it best to go slow with this because it generates flames fast. At one point, when I was feeding twigs into the chimney, the flames got so big I wondered if I overdid it. But it calmed down right away and everything was fine. There is a little light that comes with it that you can plug into the USB port, but we didn't use that because it was light out when we cooked. It would be nice to have should you be cooking in the dark.
The pot-kettle is perfect for heating water for your morning coffee or afternoon ramen. This is an incredibly useful bundle of camping gear. And I think it's ideal for your emergency plan. I've said it before–I've gone without electricity and water for two weeks because of a hurricane. It's not fun. This is ideal because you don't have to worry about running out of propane. That it also charges your devices is genius. Note that there are newer models of the BioLite, but this is the one I tried, and I loved it. I can only imagine how much more awesome the newer ones are.*Disclosure: Affiliate links below. As an Amazon Associate I earn from qualifying purchases at no extra cost to you, if you purchase via one of these links, thank you, this helps keep my website running!