Need a shoe that does it all? Check out the Astral TR1 Trek W's Amphibious Light Hiker. This baby will take you from kayaking to the trail then out walking around a new city. It looks so cute with cropped pants and shorts. This is my first experience with Astral footwear, and I am super happy with this brand and feel like I've been missing out on these excellent water shoes all these years. If you haven't discovered them yet, time to try on a pair.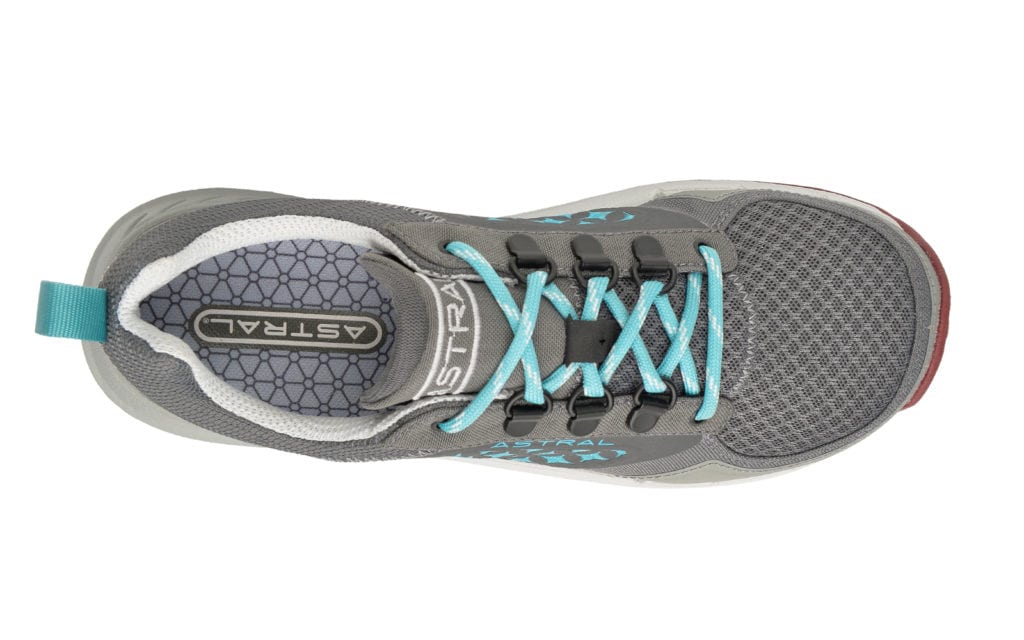 Grippy and cushy rubber soles provide tons of traction and comfort. I like a lot of shock absorption in my shoes, and these deliver big time. They are specifically made to deal with water and never get "funky."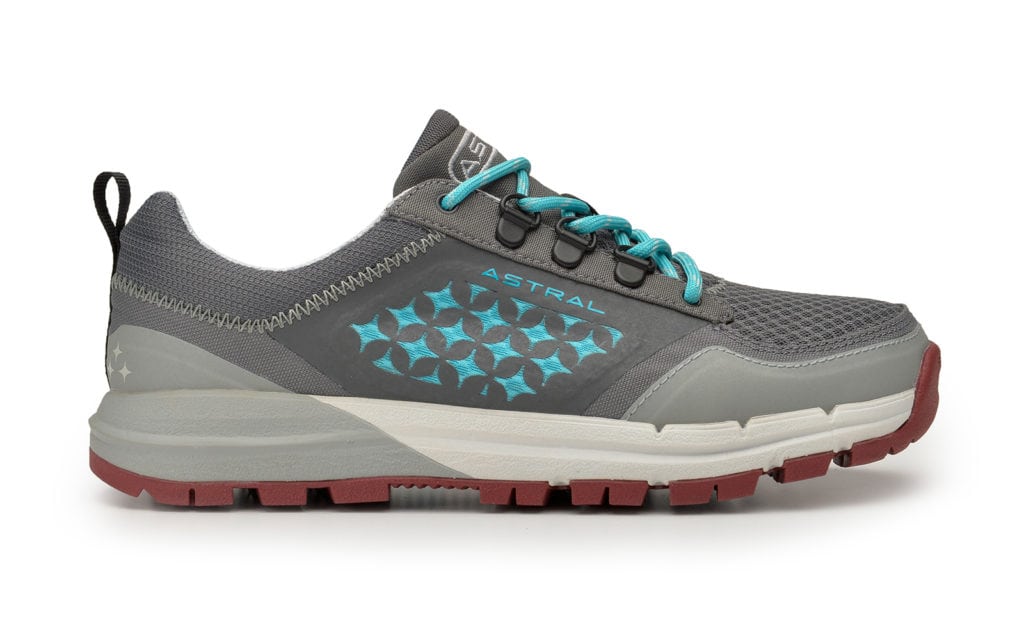 Look at those cute retro stars on the sides. That's an original look and it reminds me of vintage bowling shoes–I love it. These shoes come in three different color schemes, I really like the gray with turquoise accents and the navy and green. They have a feminine quality to them that is nice to see in an athletic shoe. *Disclosure: Affiliate links below. As an Amazon Associate I earn from qualifying purchases at no extra cost to you, if you purchase via one of these links, thank you, this helps keep my website running!