Want to make your campsite or backyard look magical? Look at this gorgeous Allsop Soji Stella Boho Solar Lantern. Isn't that beautiful? Well, as soon as it gets dark, light generated from the sun streams through those cutouts and it's spectacular. It's pretty wonderful in the daytime too, without the light. But the illumination is really something.
It's surprising how much light is generated by the tiny solar panel a the top of the lantern. During the day, that panel absorbs enough light to keep the lantern going for 4-6 hours after dark.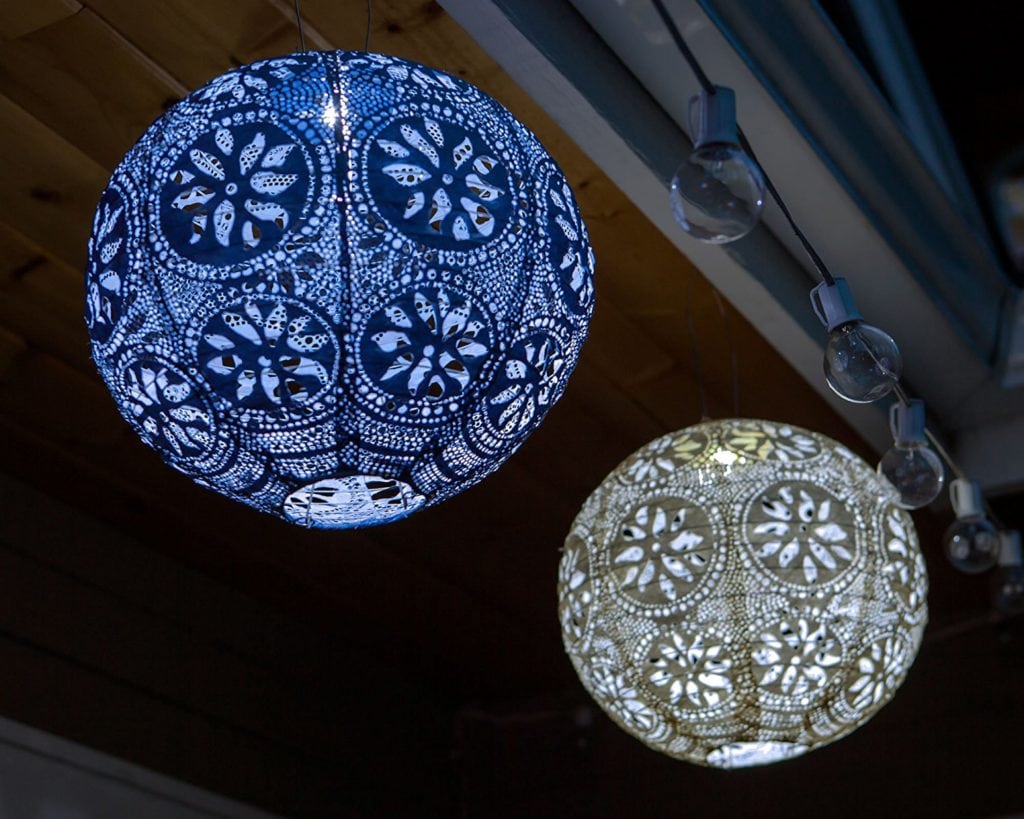 The Allsop Soji Stella Boho Solar Lantern comes in two colors, and I can strongly recommend the Metallic Blue, which is a silvery gray blue that is just dreamy. I've always been fascinated by lanterns, but I've never seen one with cutouts, and these are done so well, they are delicate and offer a totally different look from solid lanterns.
I hung it on my back porch and forgot about it until I opened the door  after dark and was wowed because my porch was glowing with enchantment. Those cutouts cast ornate shadows. These are perfect for the campsite. I always bring some sort of twinkle lights with me camping, the kids love it, and I enjoy it even more than they do.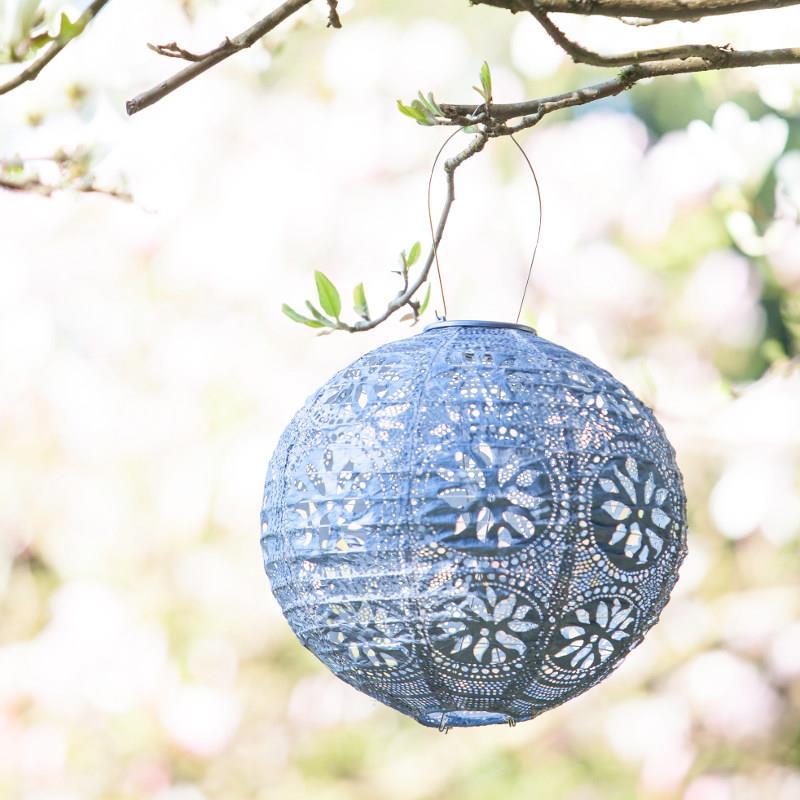 The Soji Stella Boho is going to look amazing hanging in a tree, or even from the entrance of our tent. If you have an RV, you could make your awning look incredible. They collapse and pack down nearly paper thin, so they are very portable. You could bring them along in your suitcase for a celebratory trip and use them in your hotel room or lanai.
The Allsop Soji Stella Boho Solar Lantern is made from a durable material called  Tyvek which is weather resistant (I wouldn't leave them in the rain) and will give the lantern longevity. They're guaranteed for a year, but I think this will last me way longer than that. With replaceable batteries and the way I take care of my stuff, I'm thinking I can get several years out of this very easily.
One of the coolest things I've ever seen for outdoor ambiance, find the Allsop Soji Stella Boho Solar Lantern HERE.