Ever since I got my Abode Home Security System (read about that HERE), I've been totally geeking out on how cool it is. It has different options available to beef up your home security, which I think is a must-have for travelers. I previously had a hard-wired system, and now I also have this one that allows me to operate it from my phone.
I love that I can look at what's going on in my house when I'm gone–even for simple stuff like making sure I turned off the teapot or checking on the dog. I love that I can arm and disarm the system from my phone, and that I can also control everything from my laptop. So when you are out of town, you're still well aware of everything going on at home and can alert police should something happen.
Another great thing about Abode is that you can customize your system with accessory devices. I just added some sirens. They have indoor sirens that you simply plug in, and outdoor sirens that will alert  your neighbors and law enforcement that something is wrong.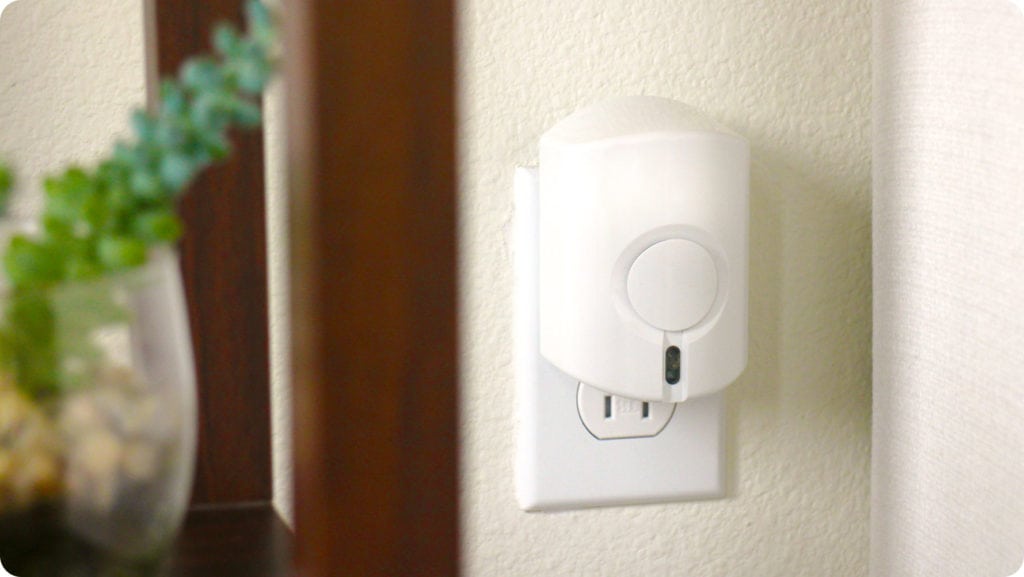 Abode Indoor Siren
The Indoor Sirens are an easy way to add more sound to your system. This way you can balance the sounds throughout your house. They sound off the alarm, they chirp with doors open, and they beep to let you know your system is armed, etc.
You can control all the beeps in terms of volume and whether they go off at all. Mine are turned off for the door chirping because my other system does that. I believe there is a way to integrate these with your smoke detectors, but I don't have that in my setup. After using Abode for a while, I think these sirens are important to have, especially if your home is bi-level, and they bring a lot to the system. They also have a built in battery, so if the power goes out, they still work. You can put them anywhere there is a plug.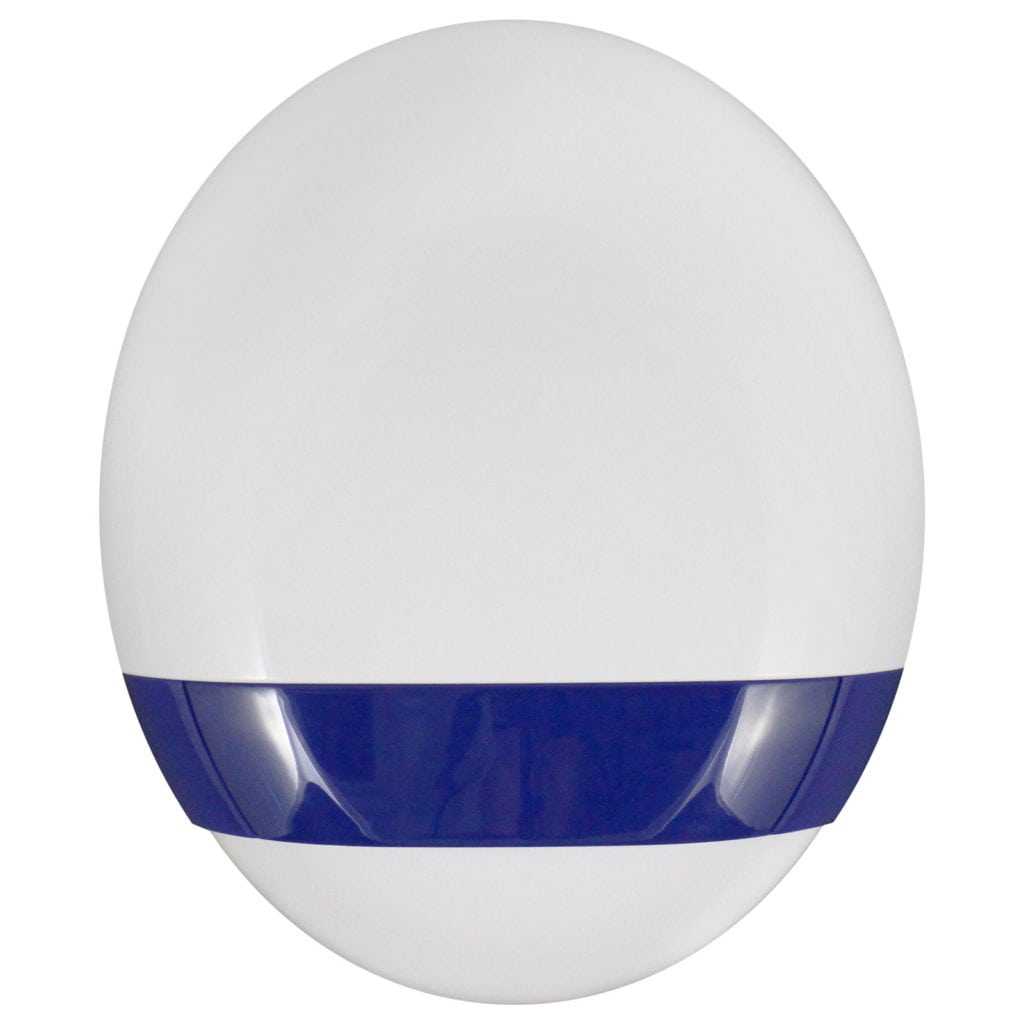 Abode Outdoor Siren
Even cooler than the Indoor Siren is the Outdoor Siren. This is such a good idea. If your alarm is triggered by the system or by you, via panic button, this goes off with 107 decibels and alerts neighbors and police, fire, or ambulance services that your house has an issue. It has separate siren sounds for separate events.
It's tamper proof, so if someone tries to pull it down, it will go off, letting you and your monitoring system know what is going on. And just look at it–it's attractive. I've seen those siren-looking sirens and this is way cooler and blends in with modern decor. It also has flashing lights to call more attention to your house, and a battery backup in case there is power loss. Find the Abode Home Security System External Sirens on the GoAbode website:  HERE. Stay tuned for more about the Abode system, because I'm obsessed.*Disclosure: Affiliate links below. As an Amazon Associate I earn from qualifying purchases at no extra cost to you, if you purchase via one of these links, thank you, this helps keep my website running! 

*This post contains affiliate links.
Like it? Pin It!