Need some inspiration for your 4th of July Grilling? Check out these fabulous grilling tools for summer BBQs from Charcoal Companion. You can use these at the campground, the park, or home on your backyard grill.
Flame Friendly Ceramic Wok
Look at this beautiful ceramic wok for the grill. I love cooking with ceramic because it's non-toxic and naturally non-stick. Isn't this perfect for your batch of fresh Famers' Market veggies? It's a great size at about 7×7, perfect for two-four people. I think it's great looking in that pretty black ceramic, especial with colorful veggies inside.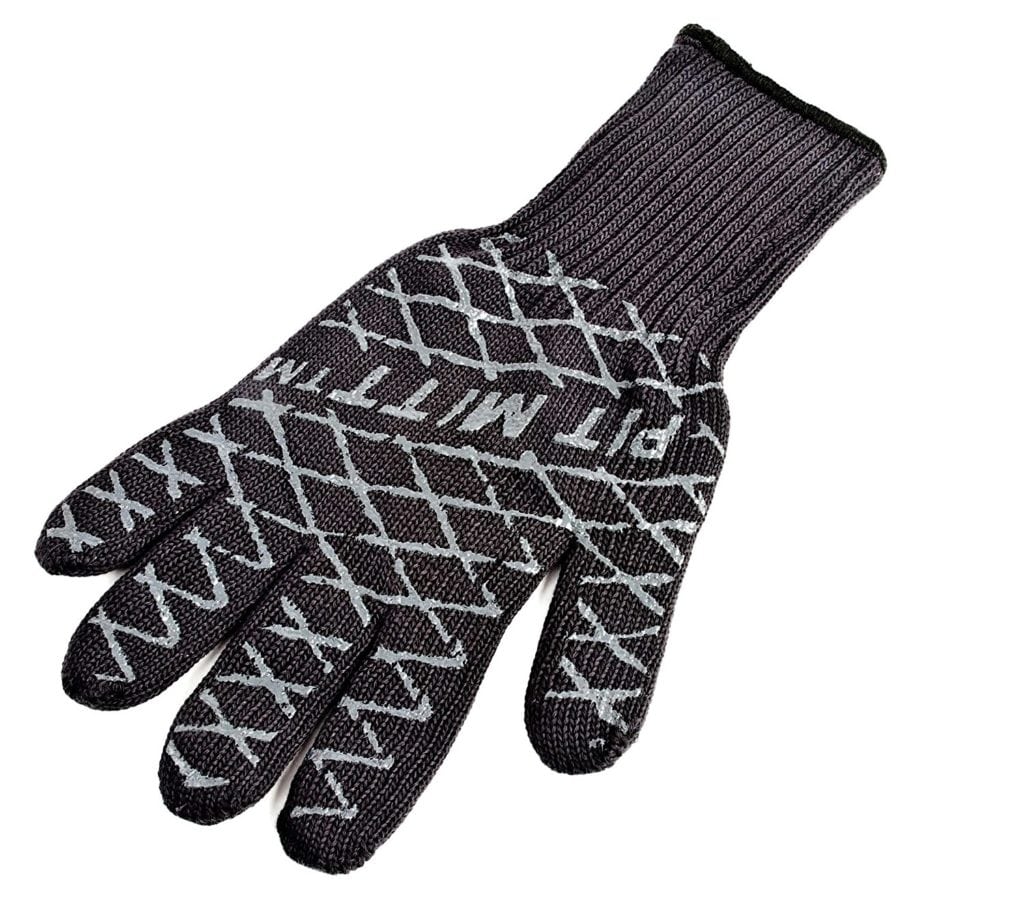 Pitt Mitts
These Grilling  Mitts have rubbery silicone for gripping, and protecting your hands from heat up to 475 degrees. Gloves are nice because you're not fooling around with potholders or oven mitts that are hard to manage or can't take the temps. They're made with aramid fibers, which is what they use in fire fighter's clothing and space suits. The cuffs go up high, past your wrists for added protection.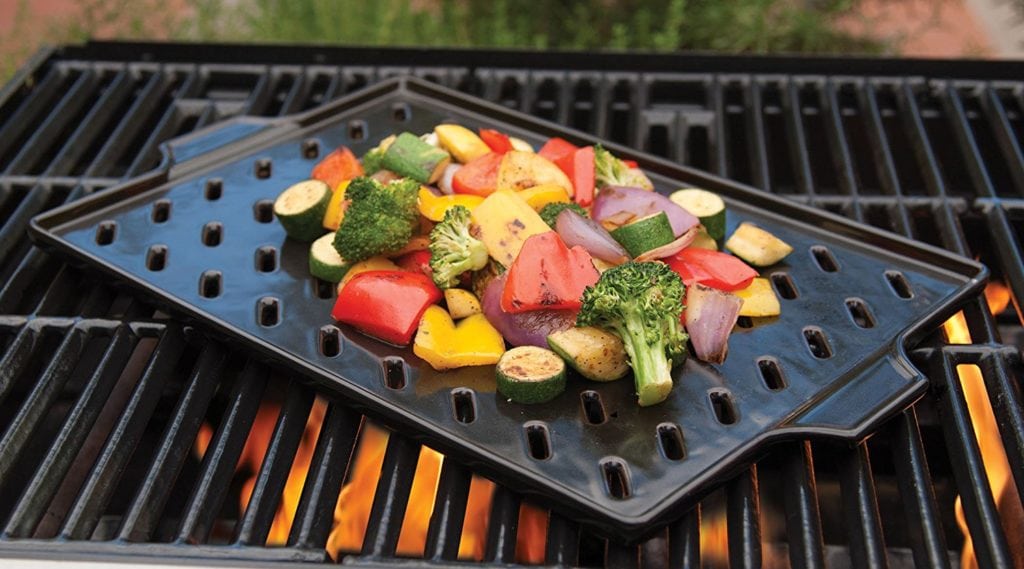 Flame Friendly Ceramic Grilling Grid
Similar to the wok, you can place your veggies on this ceramic grilling gridand not have to worry about them falling down into the grill. I'd use the wok for smaller cut veggies, and this grid for longer, larger pieces. It too has that sharp shiny black look that's pleasing to the eye.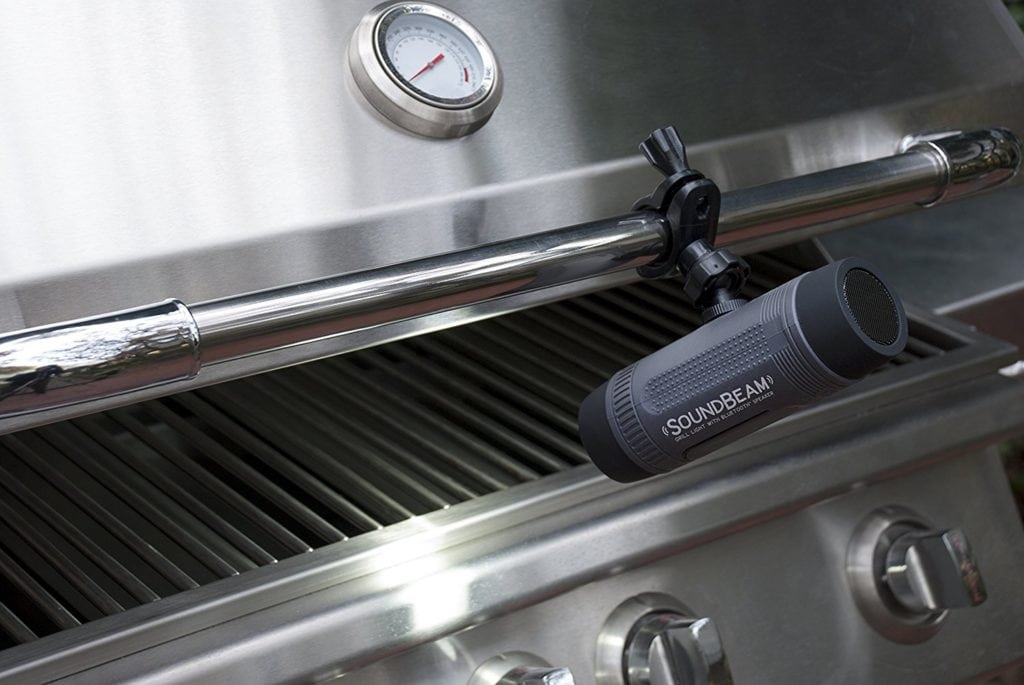 Soundbeam
The Soundbeam is a smart grill light-bluetooth speaker combo offering light and music for your next night time cookout. It clamps on to your grill (or a tree branch, etc) and you can adjust the beam to where you need it. You can even answer phone calls with this thing, and play the radio. It's compatible with both Apple and Android.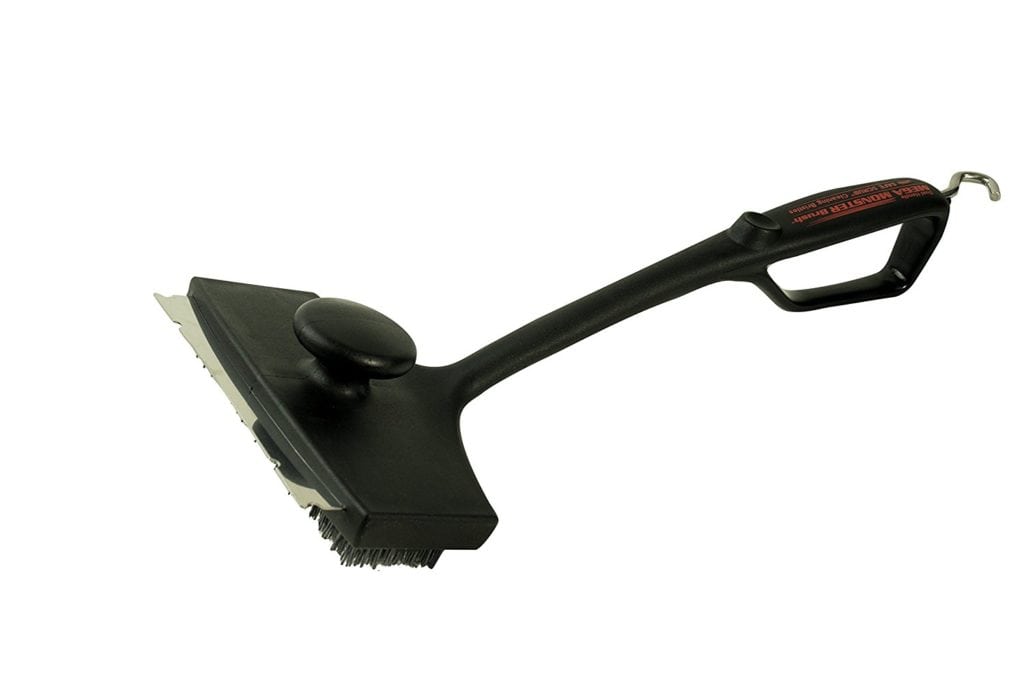 Mega MONSTER Brush
This bad boy really is a grill cleaning monster. It's big and gets the job done quick. It's nice to hold on to the nob-like handle for stability while maneuvering with the larger handle. The nylon bristles are safer than traditional wire bristles, and it's nice to have both the scraper and the brush in one tool.
Safe Scrape Non Bristle Grill Cleaning Tool
I love the simplicity of this scraper. There's nothing sharp, it's perfect for my son to use, and it gets better and better over time as the grooves form to match your grill. Isn't this a cool idea?*Disclosure: Affiliate links below. As an Amazon Associate I earn from qualifying purchases at no extra cost to you, if you purchase via one of these links, thank you, this helps keep my website running!