I'm excited so about the new Toad&Co fall collection featuring great looking, high quality clothing ideal for travel. They're one of my favorite brands because they use organic and eco friendly materials, and their clothes are comfortable and cute. Here are three pieces from the new line that all mix and match together and are perfect for your carryon or backpack this fall. Note I found everything here to run true to size, though the dress might run just a hair small.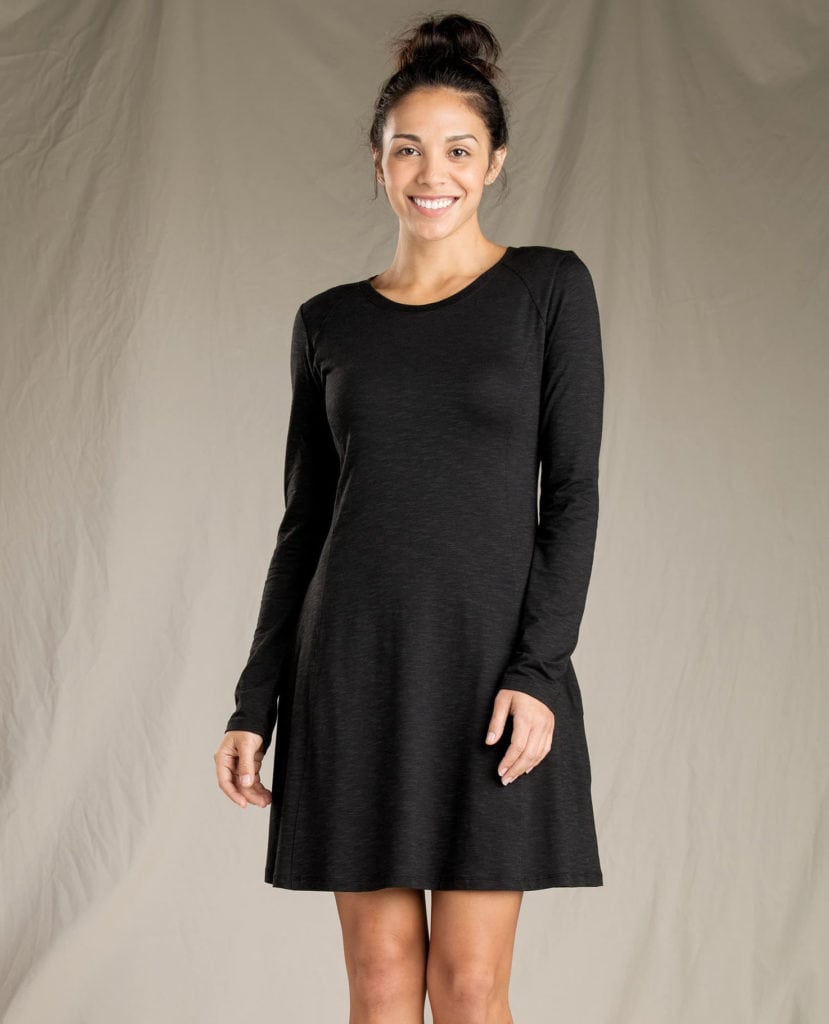 Toad&Co Windmere Dress
Soft, flirty, and super comfortable, the Toad&Co Windmere Dress is a packable dress that is just so cute and       versatile it makes it practical. Dress it up or down. I love that it comes in stripes so I can mix patterns. I was a little worried this dress would-be too short, but I'm 5'5 and it hits just slightly above the knee, so not too short on me. It's work appropriate, but you can wear it to dinner or dress it down with a flannel shirt and hiking boots. I think it looks best with layers. This is my new favorite dress.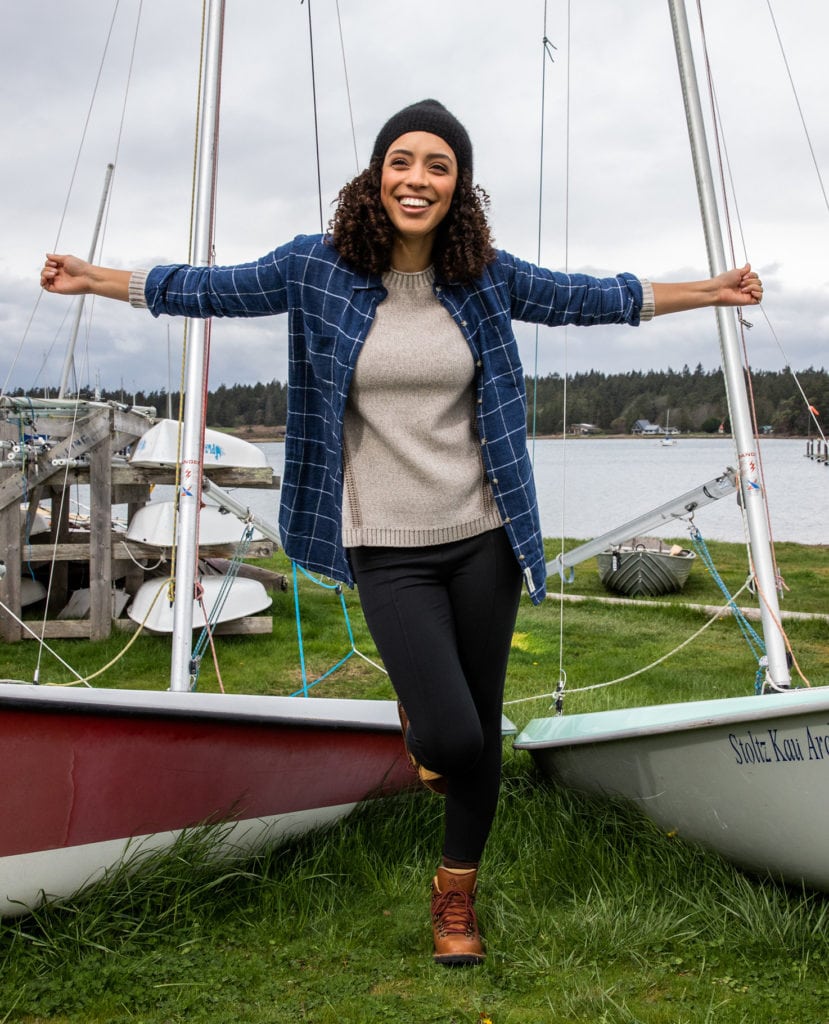 Toad&Co Cairn Flannel Shirt
The Toad&Co Cairn Long Sleeve Shirt is a versatile shirt that works well with leggings, dresses and jeans. It's a good on-the-plane shirt and great for layering. Made of recycled materials, it has pockets, and and a red stitched last-button hole so you get those buttons right! This is one that you might want in a couple of different colors, it's tunic length hides figure flaws, and I really like this shirt with the Windermere Dress and other Toad & Co dresses.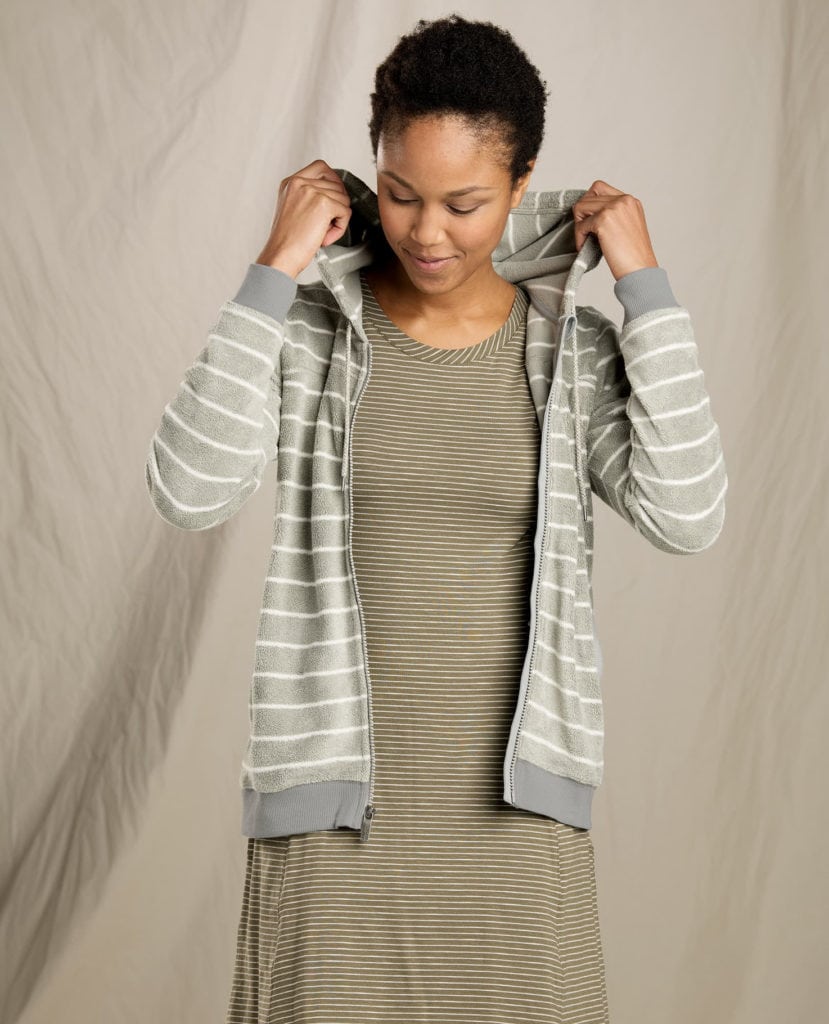 Toad&Co Cashmoore Jacket
Cuddly, soft and warm, the Toad&Co Cashmoore Jacket comes in solid colors, and two striped which are fun to mix with other stripey stuff, like the Windmere Dress, and other patterns. I will be wearing this to tatters I love it so much. The gray is a soft, soothing shade that for me is comforting. I also like it with jeans and joggers, it's just adorable.*Disclosure: Affiliate links below. As an Amazon Associate I earn from qualifying purchases at no extra cost to you, if you purchase via one of these links, thank you, this helps keep my website running!

Like it? Pin it!